Systematic Success - Transform Your Practice in 10 Days -Module 8
Sales Have Ended
Ticket sales have ended
I am sorry sales for this ticket option have now closed.Please check our eventbrite site for other courses ans call us on 07989 757 884 for late availability.
Sales Have Ended
Ticket sales have ended
I am sorry sales for this ticket option have now closed.Please check our eventbrite site for other courses ans call us on 07989 757 884 for late availability.
Description
Systematic Success

Is this you?
You want to increase your income and you want to put your patient's best interests first.
You are overwhelmed with regulations, GDC, CQC etc?
There are members of your team that are reluctant or refuse to embrace change??
Your practice is disorganised at best and chaotic at worse??
You are a far better dentist than you are business person?
Your practice manager is managing you rather than the other way round?
You and members of your team are very stressed?
Your practice is having a detrimental effect on your health, your family, finances and happiness?
You want your practice to be an enjoyable place to work?
You want the time and pace to do a great job?
If you answered "yes" to any one of these questions Systematic Success is for you and your team.
What you will learn at Systematic Success
The 5 magic questions

4 steps to a perfect system

Fruitful feedback

THE ABC of managing your time

How to run a perfect meeting

Organising your finances

Engaging the team.
Who should attend Systematic Success?
Any dentist who does already or wants to own a practice within the next 5 years

Practices who a planning to leave the NHS within the next 5 years

All team members who believe that delighted patients are the key to a successful practice

Clinicians and team members who want to be part of a successful team

Anyone who wants to improve their practice reputation and become the best.

Team members or are motivated and want to significantly improve patient care

You, if you are, a practice owner, dentists, associates, hygienist, therapist, nurse, receptionist, practice managers or a technician
This unique and innovative day, is guaranteed to give you the answers you have been looking for.
Bring you and your team, we have designed a fee structure to make it easy for you.
Logistics
Workshop 9:00-17:00 Registration from 8:30
Refreshments and lunch provided, excluded from CPD hours
vCPD 7 hours
What if
You were to imagine that you had a practice, filled with loyal and raving fans, who evangelized about you and your team, because you treated them so well and exceeded their expectations. See and hear yourself being spoken about at school gates, restaurants, gyms workplaces and wherever your patients have an opportunity. You may or may not want to win awards and you are still considered the best practice and only practice people should attend in the area, because you provide the best: not the cheapest the best.
How attractive does that sound?
When would you like to get started to find out how to achieve it?
What people like you have said about this workshop.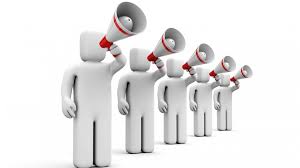 "Book a date"
Sejal Patel, Head Nurse, Croxley Green
"Excellent course - will change your business"
Paras Dhanani, Principal, Croxley Green
"Useful course and gives you tips, knowledge and skills you can put into place in practice."
Victoria Proffitt, Diamond House Dental, Oxford
"It gives you the tools and confidence to act."
Lisa Freeman, Practice Manager, Oxford
Systematic Success is module 7 of our 12 month programme, "Transform your practice in 10 days",

Transform your practice in 10 days
This workshop is one module of our 12 month programme, "Transform your practice in 10 days" if you would like details of all the other modules and how you can pay by monthly installments or in full to obtain discounted fees, e mail us Jane@IODB.co.uk
Systematic Success
Aims
To give you tools that will enable you to simplify and systemise your practice
Ways to involve your team
Objectives
By the end of the session you will understand what difference it will make to your patients, your team and you when have effective and efficient systems
You and your team will know their roles and responsibilities implanting and creating successful practices
You will have the tools and techniques you need to create a predictable calm working environment that is outstanding and builds you and enviable reputation.
For you to have the tools that your practice becomes a destination practice.
A framework for your practice to become predictably profitable.