Systematise Your Business The EMyth Way: Work Less So You Can Live More
Description
EMyth Certified Business Coaches David Foster and Rick Snyder present:
Systematise Your Business The EMyth Way: Work Less So You Can Live More
"The workshop brought clarity to my vision and a route through the daily mayhem." - George Lyon-Smith, The Devon Marquee Company.
What if there was a method to get to the bottom of your business frustrations so that they didn't have to continue repeating?
Have you ever considered that EVERY repeatable frustration you have living inside your business is the result of a LACK OF A SYSTEM?
From "I can't find good people" to "I never have enough time", and from "We are always tight on cash flow" to "I'm wearing all the hats in my business", we are excited to share with you one of the most effective tools that we know of to identify the root cause of your top business challenges, and then to help you create the systems that your business needed yesterday.
If your business feels bigger than your life and you know there's another gear you could be operating at you've found the right place. We can help you take your business to the next level with this one-day practical workshop that is focused on identifying and implementing the missing systems in your business so that you can finally scale and grow as you dreamed of initially - so you can finally start living life on your terms.
**PREVIEW VIDEO OF EVENT & MEET COACHES - CLICK HERE OR IMAGE TO WATCH**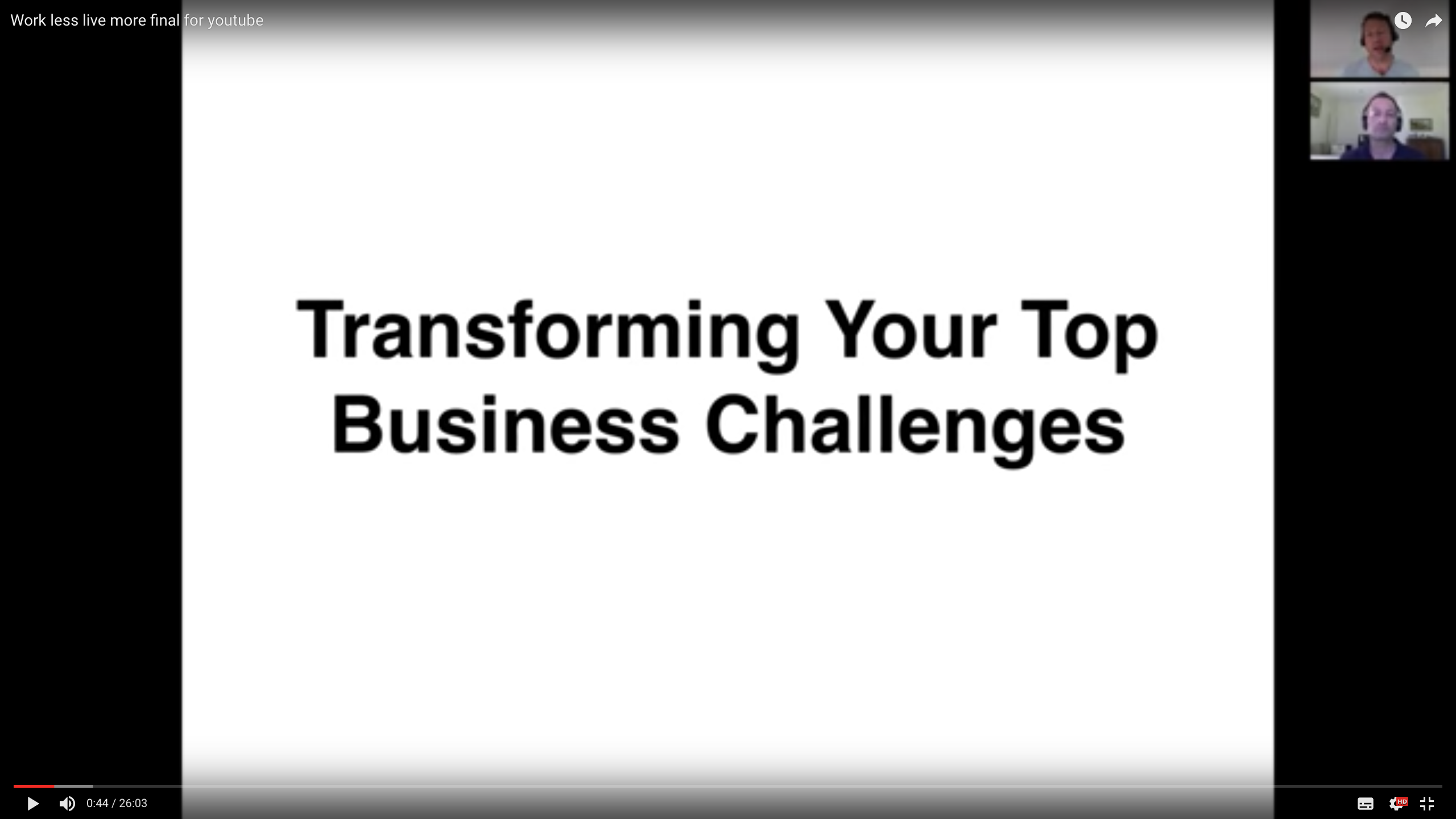 Attendees talk about their experience in this 2-min video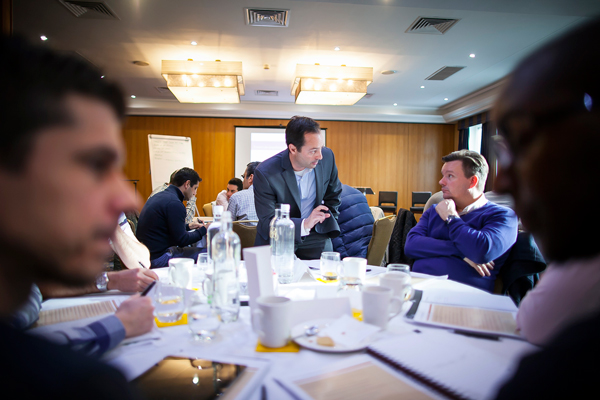 "An engaging and thought-provoking workshop that can only benefit any business owner, delivered by experienced coaches." - Helen Sharland, Cutture.
Delegates discuss their experience attending our workshop here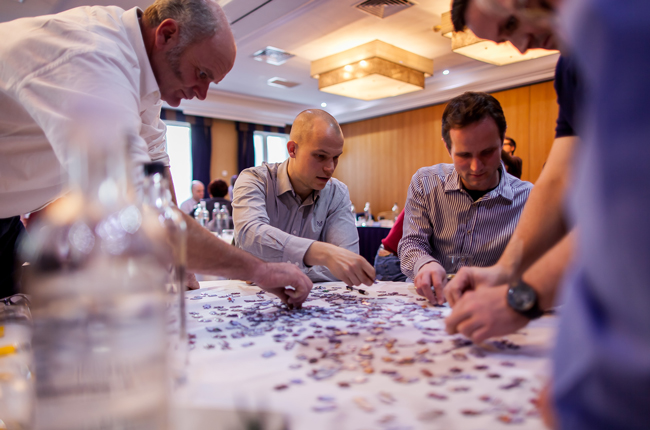 "For the first time ever, I am running my business instead of my business running me." Andrew Biffa, Birch Roofing.
By investing in yourself to attend this powerful day you will:
Learn how to systematise your business to produce more time, money, consistent sales and better performance from your team so you can work less and live more.

Identify the root causes to your business frustrations which most likely are different than you think so you can solve your top frustrations once and for all.

Discover the system to create all systems so you can build an efficient and scalable company.

Learn how to transform your top business frustrations into solutions using EMyth's proprietary tools so you can finally scale your business beyond you and enjoy life more.

Practice thinking strategically and train your managers to do the same so you can build the future vision for your business and then delegate more responsibility to your team, allowing you to spend more time doing what you enjoy.

Get valuable feedback from EMyth business coaches and fellow peers so you can finally discover the solutions you need to take you to the next level.

Enjoy tea and coffee throughout the day and a sumptuous four-course lunch to network with fellow business owners so you can build connections and network with like-minded people.

Have a free one-hour coaching session with an EMyth coach after the event to help you implement everything you've learnt from the day into your business to maximise your investment so you get the essential help you need in following through with your plans after the event has finished.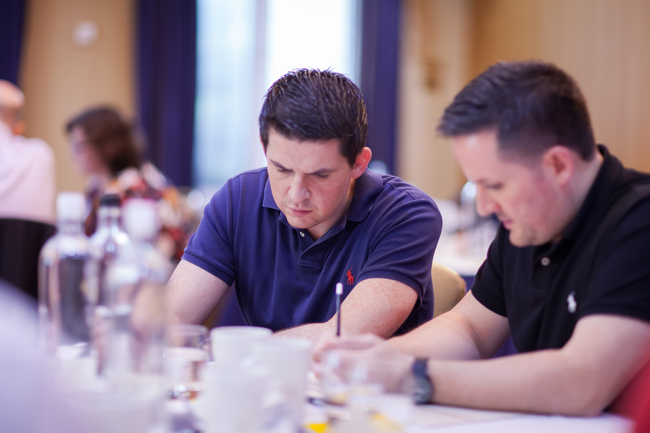 "Very exhilarating workshop – you were inspiring and very clear. I got a lot out of it." - Lily Gardner, London.
Day's Agenda, Friday, 23 September, 09.00 - 16.30
Morning Session:
Transform Frustrations into Solutions. What is strategic thinking? Learn how to work 'on' your business, not 'in' it using EMyth's exclusive process that can literally turn your top problems into system solutions. Learn to train your managers on how to use this powerful tool.
-Tea / Coffee Break-
Workshop: Get experience diagnosing the root causes of your biggest challenges, not just the 'symptoms' that most people focus on. Use our Transforming Frustrations process to see the whole picture of what's missing in your business and what to do about it.
-Lunch Break-
Afternoon Session:
Learn the System to Build All Systems. Practice using the System Action Plan to build your missing systems that you previously identified in the morning session. Get valuable feedback from EMyth coaches and peers to refine your systems for the results your business is not getting.
-Tea / Coffee Break-
Implementation: Prioritise your top problems and frustrations in your business today and discover how to solve them once and for all. Create a System Development Plan to implement your missing systems. Connect with EMyth coaches and peers to work through your biggest challenges as you will walk away with a real system to implement in your business Monday morning.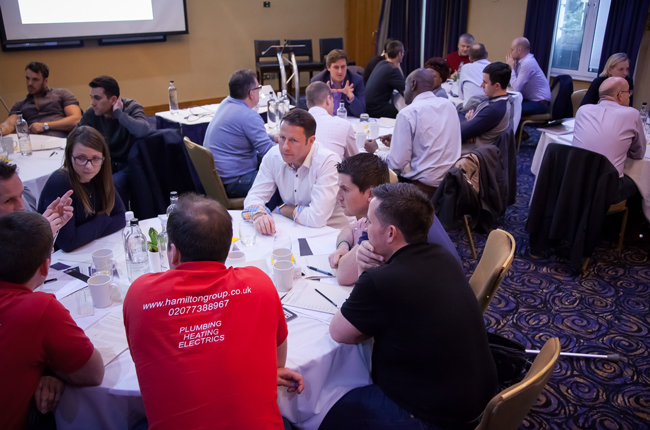 "The seminar was great, it was a good opportunity to share with peers and get some real focus and insight into what is holding back my success. I have already begun to implement some of the steps and have seen a major improvement in my time management." - Ajani Bandele, Network IQ Ltd.
Your EMyth Certified Presenters:
David Foster - David's been recovering from his first entrepreneurial seizure since the tender age of 10. He's owned and managed several small enterprises, discovering he didn't know it all - a revelation that led him to EMyth. He's always been fascinated with the way business operates, and the people behind them - helping owners discover who they really are, what drives them, and encouraging them to grow so they can see the deeper connection between business and people. David's married with two young children, loves sport, home-grown food, cooking, the outdoors, coaching and working on himself so he stays out of his own way. He owns a coaching, consultancy and training practice called meta. and lives in Essex, England. Visit beyond-your-limits.com
Rick Snyder - Rick's entrepreneurial career started as a lad selling calendars door-to-door half-way through the same calendar year. He didn't get the lesson that next year's calendars would have sold better, but this experience began his entrepreneurial hunger and learning from his mistakes. He's owned three businesses, and coached and led workshops for business owners globally. Rick's an engaging, passionate speaker who is able to 'laser in' on a business owner's key frustrations and challenges, facilitating effective solutions leading to profitable results and more enjoyment. He lives in Golfe Juan, France and is an EMyth Certified Business Coach and Presenter. Visit three-hats.com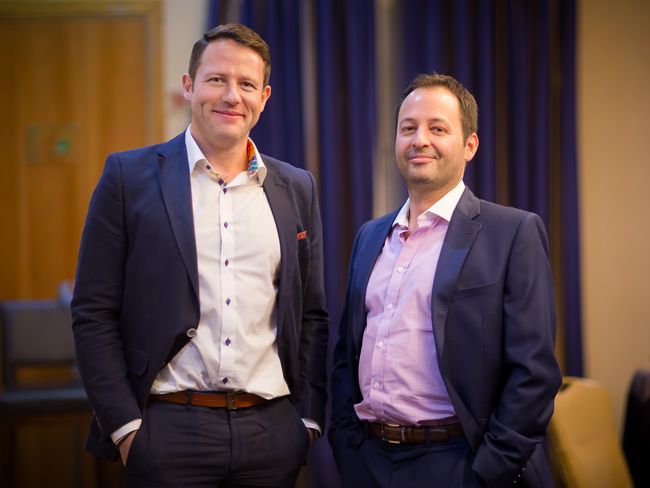 Co-Hosts
Rick and David will be joined by two other EMyth Certified Coaches on the day to ensure you're fully supported in learning, discovering and applying the principles and systems from the workshop into your business and your life.
Andy Holloway - Andy has been involved in business and entrepreneurship since the age of 8, selling conkers to friends at school out of a tea tin! Involved in many other businesses over the years, he applied what he learned about what did and didn't work with his first business, a Foreign Exchange company that quickly grew in turnover to £12M in the second year of trading. The EMyth Revisited book was both the coach/advisor and template Business Plan for that business, and it became Andy's driving desire to spread the word of what worked about it for him to other business owners. Becoming an EMyth Business Coach in February 2015 was a natural choice to build on the coaching he was already doing out of a passion to help business owners move out of their own way and receive the tools they need to succeed. This will be Andy's third workshop with Rick and David.
Jo Seawright - Jo has always been fascinated by business and the creativity between the people required to run and grow a successful organisation. After a brief encounter with IT and local government Jo went to work for ICI & DuPont corporation and worked her way up from the shop floor to European Corporate Buyer, but soon discovered this was not the type of business that really inspired, she wanted to work with entrepreneurs rather than faceless corporate behemoths. So after studying Systems Thinking with a Business Degree while working full time she left employment to start her own consultancy. Wirefly Design, a software development company, was created with a software engineer to continue some of the systems consultancy work, but 'consultancy' still didn't sit right, Jo wanted to give business owners the tools to grow themselves. So BeingBusiness was eventually formed to coach businesses and 2 years later Jo developed the long term relationship she had with the EMyth principles since discovering the book through her degree, and turned it into a full certification. Jo still runs Wirefly Design but her passion is EMyth.
"If you want to grow your business without hurting your personal life this event it's a must. You will not find quick strategies to make more money BUT, I assure you, you will make more money because of the transformational changes you will make on the workshop. I'm from Spain, and I had a really fun two days on the workshop, thanks to all!" - Nacho Campano, 360 Learning Excellence.
Who should attend?
Small to medium-sized business owners, executives, and management staff.
"Running a business feels hard. The workshop team has helped me realise that it can be made very much more achievable through a sequence of logical steps." - Simon Graham, Kumi Solutions.
About EMyth
EMyth is the global leader in transformational business coaching. We've inspired more than seven million business owners through our best-selling book, and we've coached more than 70,000 owners to become better leaders, find systems to improve their business and, simultaneously, find ownership and meaning in their work. Grounded in hands-on client experience, EMyth helps small and medium-sized businesses grow through a comprehensive business coaching curriculum, with a cloud-based platform as well as personal, hands-on guidance with a certified coach. For more information please visit emyth.com
Refund policy
Tickets are non-refundable. Transfers and name changes on tickets are available up to five days prior to the event. No further transfers or name changes will be possible after Friday 16 September 2016.
"Outstanding two days. I didn't think I could afford the time or cost, but it has been the single best investment I could have made for my business." - Stuart Brook, Cartridge World.