Description
Event by Imperial Business Partners and MIT Industrial Liaison Program

The 2018 Systems that Learn Conference in London, jointly hosted by the MIT Industrial Liaison Program, BT Group plc and Imperial Business Partners from Imperial College London, will bring together academics, industry leaders and start ups to explore how data analytics can improve the way humans organize themselves and how machines can radically improve the way they support humans.
Speakers
Nick Jennings (Imperial College London) - Human-Artificial Intelligence Partnerships
Una-May O'Reilly (MIT) - Computer Systems Arms Races
Colin Bannon (BT Global Services) - Creating Value for BT's Customers with AI
Alex Pentland (MIT) - The Human Strategy
Aldo Faisal (Imperial College London) - The Atlas of Behaviour
Josh Bottomley (HSBC) - How AI can bring us closer to our customers

The MIT Industrial Liaison Program (ILP) is industry's most comprehensive portal to MIT, enabling companies worldwide to harness MIT resources to address current challenges and to anticipate future needs. The ILP helps company executives monitor MIT research developments, identify MIT resources of interest to member companies, arrange expert face-to-face meetings with MIT faculty, and advise members on research sponsorship and technology licensing opportunities.
The Imperial Business Partners (IBP) brings together Imperial's academics with our closest corporate partners and policy makers, creating an accelerated platform to navigate and engage across College as well as our network of high tech start-ups, industrial collaborators and decision makers. The programme provides a unique approach to problem solving and include in its offering a range of specialist services, including professional development, mentoring and consultancy.
Powered by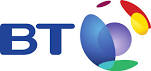 Speakers' abstracts
Nick Jennings (Imperial College London) Human-Artificial Intelligence Partnerships
In our increasingly connected world, computation is everywhere and we are generating ever more data about everything. These trends will profoundly change the ways in which we work with computers. Specifically, we need the machines to be smarter and more helpful. Central to this vision is the means by which we can forge effective partnerships with such artificial intelligence (AI) systems. Until now, humans have generally been the masters and technology the slave. This needs to change. Today's AI systems can act on high-level human commands and achieve complex goals in a flexible manner. But, while such systems are good at solving narrowly defined tasks, they don't know how to collaborate with humans or how to operate as part of a problem-solving team. This talk will explore how humans and AI systems can work together. In such partnerships, the humans and the AI systems complement each other's strengths and weaknesses, leading to a rise in the humans, as well as in the machines. Drawing on multi-disciplinary work in the areas of AI, autonomous systems, machine learning, crowd sourcing and ubiquitous computing, this talk explores the scientific underpinning of such systems, the applications they have been applied to, and the societal implications of their widespread adoption.
Una-May O'Reilly (MIT) - Computer Systems Arms Races
High stakes arms races abound in computer and cyber systems. As we take ML-based security measures to counter malware, network attacks, intrusion or reconnaissance, the perpetrators develop and exploit unanticipated variations that get the better of them. My research agenda is to approach this problem by using machine learning techniques. My ultimate goal is more robust measures supported by an understanding of arms race dynamics. I will discuss my group's work on DDOS attacks on resilient peer to peer networks, deception vs insider reconnaissance, malware detector vs malware evasion and macro-scale network security conflict modeling.
Colin Bannon (BT Global Services) - Creating Value for BT's customers with AI
BT has always been committed to employing the latest technologies to deliver empower its customers and its people, and partners globally to bring that technology to life. For many years we have used mature AI techniques to underpin our services and operations but emerging technologies are presenting dramatic new possibilities. In this talk I'll outline some of the challenges and opportunities we face, discuss our latest research and outline the key future challenges and opportunities that BT is excited to explore with our partners.


Alex Pentland (MIT) - The Human Strategy
Our future will have big data, AIs, and cyberwarfare, so how can we build a world that still has a human feel to it and is a comfortable place to live?The fact that everything is becoming "datafied" together with the emergence of new, more powerful machine learning techniques means that we can now build human-AI ecologies in ways we could never do before. I will describe how we are beginning to use these new tools to design a better framework for human and AI to work together, and how we are beginning to test this framework at scale on four continent with the support of major countries, multilateral agencies, and multinational corporations.
Aldo Faisal (Imperial College London) - The Atlas of Behaviour
Our research questions are centred on a basic characteristic of biological systems: noise and structured variability in behaviour and its meaning. Variability can be observed across many levels of biological behaviour: from the movements of our limbs, the responses of neurons in our brain, to the interaction of biomolecules. Such variability is emerging as a key ingredient in understanding biological principles and yet lacks adequate quantitative and computational methods for description and analysis. Crucially, we find that biological and behavioural variability contains important information that our brain and our technology can make use of (instead of just averaging it away): the brain knows about variability and uncertainty and it is linked to its own computations. Therefore, we use and develop statistical machine learning techniques, to predict behaviour and analyse data. Using advanced body sensor networks, we measured eye-movements, full-body and hand kinematics of 40+ humans living in a studio flat and are going to present some insightful results on motor control and visual attention that suggest that the control of behaviour "in-the-wild" is predictably different from what we measured "in-the-lab" . We are then demonstrating Machine Learning algorithms for large scale data sets that allow us to process and develop novel diagnostic technologies, predict human intentions from the behaviour and control novel robotic devices.

Josh Bottomley (HSBC) - How AI can bring us closer to our customers
The way people bank has changed but the need to manage their money now and in the future hasn't. Artificial intelligence has many different uses and in financial services the opportunities are significant, not only for operational improvements, but also to create personal and relevant experiences which help customers make better financial decisions.