Sales Have Ended
Registrations are closed
Thank you for booking your ticket for the Sysynkt Product Launch with BDI. You should receive confirmation shortly. If you have any problems, or do not receive booking confirmation, please contact joanne.balharrie@bidataintel.com
Sales Have Ended
Registrations are closed
Thank you for booking your ticket for the Sysynkt Product Launch with BDI. You should receive confirmation shortly. If you have any problems, or do not receive booking confirmation, please contact joanne.balharrie@bidataintel.com
An exciting new cloud-based Extended Financial Management System (XFMS), designed to supercharge your organisation's finance processes.
About this event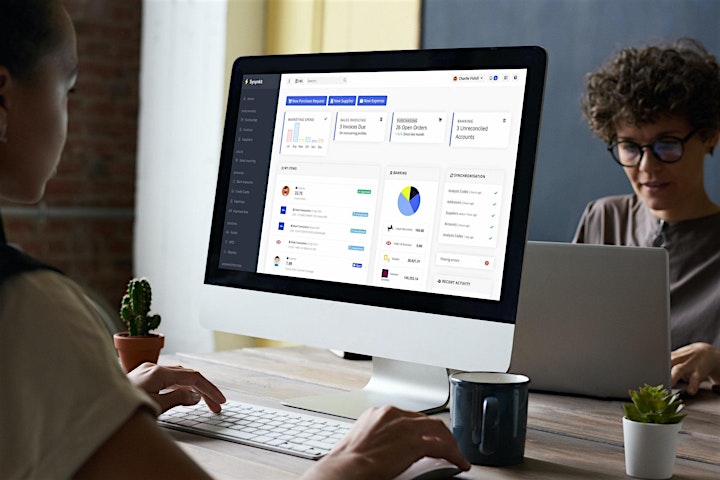 Join BDI for the preview of Sysynkt, a truly cloud-based system created to enhance your SunSystems operations. This single platform has the potential to replace the myriad of third-party products added to SunSystems to meet the day-to-day needs of many business users.
Not only does Sysynkt simplify the technology landscape, but it could also reduce your business costs.
Sysynkt provides a number of benefits to SunSystems users, including:
A cloud-based experience, providing access to modules from anywhere.
Live banking, notifying users as soon as transactions are made.
Seamless procurement with SunSystems.
Smarter invoices, captured from email inboxes and PDFs via Sysynkt's AI system.
Instant expenses, through mobile expense capture.
The session will cover the following:
What is Sysynkt?
Preview of Sysynkt's capabilities
As a special bonus, five organisations who complete the post-event questionnaire following this preview will receive a six month free trial of the Sysynkt software. This includes set-up and configuration, and a discounted rate following the trial.
For more information, please contact nick.simpson@bidataintel.com
Don't miss out on experiencing this exciting new software opportunity. Reserve your free ticket today to see how Sysynkt can improve your organisation's financial management.
Organiser of Sysynkt Product Launch with BDI
BDI's mission is to help organisations use data intelligently.
As a result, BDI offers a variety of services to help each organisation unlock the hidden value of their data. Whether you're searching for an easier way to make data-informed decisions or need help with managing budgeting, BDI can work with you to find the solution.