About this Event
Take part in the most popular Danube Cruise and explore the glowing night cityscape of Budapest! The cruise is 120 minutes long,includes one welcome drink (sparkling wine or soft drink) and soothing live music to set the mood for an evening on the Budapest Danube. Combine it with fast track entry to the Széchenyi Spa and have a relaxing spa day!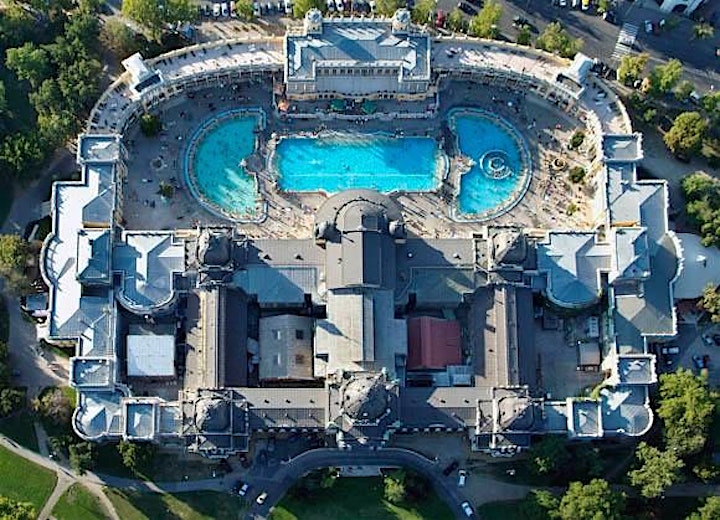 The Széchenyi Spa is one of the greatest prides of Budapest with its immense size, majestic appearance and huge popularity. Having 15 pools indoor and 3 open air bathing facilities the spa is considered the largest in the whole continent.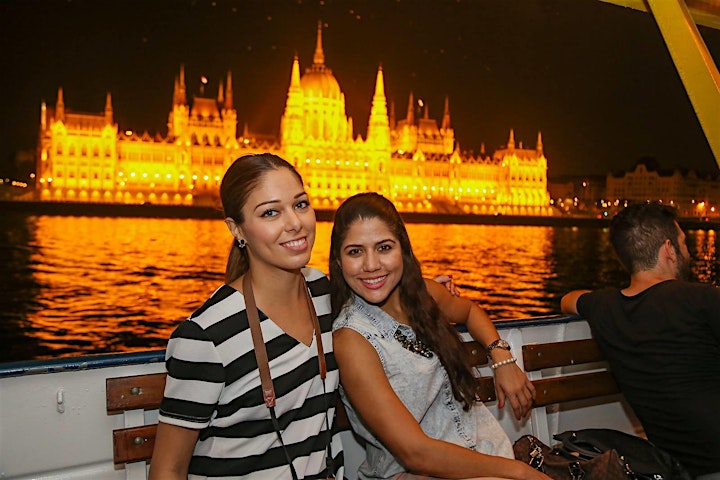 The 120 minute cruise will reintroduce you to the city's most amazing sights by the riverbank.You will have the chance to take excellent photos from the ship with the view of the Buda Castle, the Parliament, the Liberty Bridge, the Gellért Hill and many more! See the excellence of the Hungarian classical architecture, while you enjoy a cruise on the Danube!
Your ticket includes a glass of sparkling wine or soft drink, as you wish. During the cruise, you can buy several types of drinks at the bar for a fair price.
The cruise starts at 19:00
Meeting time: 18:30 inside the Danube Palace (H - 1051, Budapest, Zrínyi u. 5)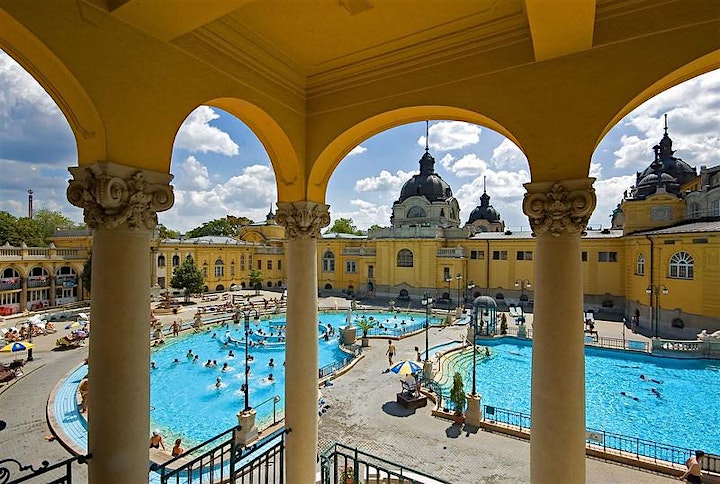 Your spa tickets are valid for a whole day and include locker usage. Upon entering the spa you will recieve a proxy watch, which will be the key for your cabin. You can enter the spa between 9AM and 6PM and are able to stay until closing time.
Please note the ticket is only for one-time entry! You cannot exit and reenter the bath!
Hungaria Koncert help desk is located in the SZECHENYI BATH by the main entrance on the right-hand side (which is in front of the Circus). Check in is between 09:00–18:00. The facility closes at 22:00 and the guests may stay until closing time.
In case you would like to book the two programs for different dates please contact us directly.