Description
This first Tablet Academy Annual Convention brings together like-minded individuals from the fields of Education and Technology to participate in joint hands-on workshops and networking activities.
£100 (+VAT) per person to attend.

Maximum of 2 people per organisation.

Opportunity to claim a free device worth £400*.

Suitable for school leaders, IT leads and classroom teachers (KS2 - KS5).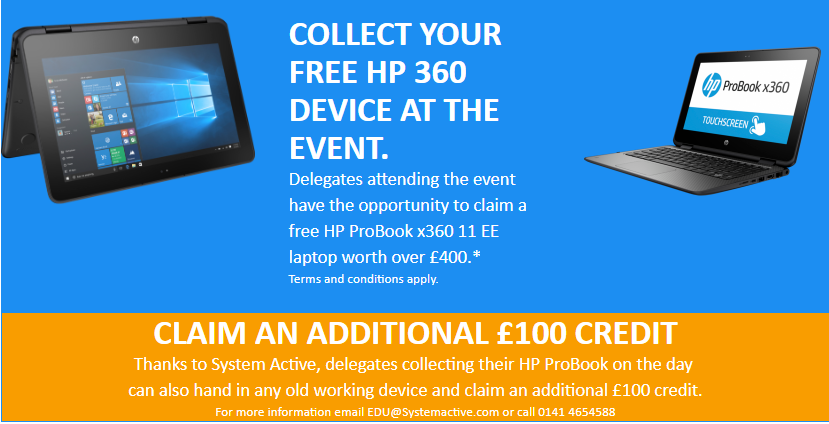 The convention has been designed to be a little different to your standard conference and exhibition so prepare to be guided, alongside your colleagues, through a series of short, 30 minute activities delivered by industry and Tablet Academy experts nestled amongst the historical Royal Air Force Museum exhibits.
Don't worry, plenty of time has also been allocated to allow delegates to explore and network, including during afternoon tea and following the summary presentation.
EVENT TIMETABLE
09.00: Event opens - Networking and refreshments
09.30: Welcome - Event Briefing
10.00 - 13.00: 6 Activities - Hands-on workshop, networking or partner lounge activities
13.00 - 13.45: Buffet Lunch - Complimentary Lunch, a chance to network and opportunity to explore the partner lounge
13.45 - 15.15: 3 Activities - Hands-on workshop, networking or partner lounge activities
15.15 - 15.45: Summary - Keynote and close
15.45 - 17.00: Afternoon Tea - A final chance to network with colleagues and collect your free device
HANDS ON WORKSHOPS - INTERACTIVE EXPERIENCES LASTING UP TO 30 MINUTES EACH
---
---
---
An update on the latest tools from Microsoft, including how Microsoft Teams is transforming institutions, and Learning Tools for SEND students which are helping to close the gap.
---
If you've not seen Google Classroom or how easy collaboration is with Google G-Suite, now is the time to find out how simple your workflow could be.
---
See how the latest Apple solutions are improving workflow whilst maintaining the high levels of creativity you'd expect to achieve using iPads in the classroom.
---
Are you confident your Online Safety policies and staff practice is up-to-date? This workshop will give you the opportunity to find out.
---
Ready to move beyond the basics in computing? This workshop will reveal a range of tools and techniques to help drive the curriculum to the next level.
---
A Focus on Virtual & Augmented Reality
Discover how Virtual Reality and Augmented Reality can enhance lessons throughout the curriculum using Class VR, an affordable solution designed for the classroom.




FURTHER INTERACTIVE ACTIVITIES AND OPPORTUNITIES
---
Front of Class Tech Zone with IDNS
The opportunity to get hands on with a range of front of class solutions including interactive screens, LED projectors and wireless display technology.
---
HP Device Bar with System Active
An opportunity to explore a range of devices from HP and discuss the £100 HP for Education Trade In programme.
---
Minecraft Education Escape Room
Take on the Minecraft in Education Escape Room challenge. Can you solve the Minecraft puzzles to unlock the chest in the allowed time limit?
---
STEM & Roboitcs Teachers Play Pen
Explore a range of classroom ready STEM solutions suitable for KS1 through to KS4 including Conductive Building Blocks, Sphero, Wonder Workshop Dash and Cue, Micro:bit and Vex.
Try your hand at programming or flying the latest drones designed for education.
---
Cockpit Experience with the RAF Museum
Take your seat in a real cockpit and feel what it's truly like to be a pilot in the RAF.
---
Google Education Zone with Haptic
Explore G-Suite including Google Classroom, explore a range of Chromebooks and speak to the experts about deployment and device management.
Learn from one of the longest running Apple specialists in the UK, with over 30 years experience in creating and deploying Apple solutions for the education.


---


Event Partners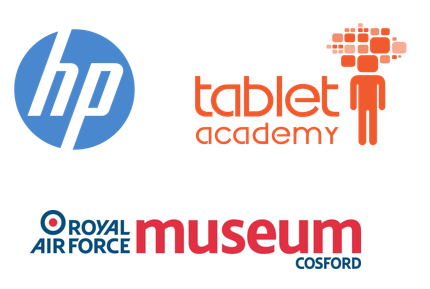 ---
New partners will be announced between now and the event.
More than 20 partners will be involved in the event.
Organiser of Tablet Academy's Transform, Innovate and Inspire Convention
Tablet Academy have established a reputation for delivering consultancy, teacher training and student workshops for educational institutions. Their team of qualified experienced teachers support over 700 schools,  train over 12,500 teachers and educate thousands of young people per year. With links to leading industry providers such as Google, Amazon, RAF, Microsoft, HP, LEGO Education and many more the workshop experiences they provide are always well received by participants. For more information visit www.tablet-academy.com.