Description
Dates : Thursday 25th May and Thursday 22nd June
Time : 4.00 - 5.30 pm
Venue : Woodberry Down
Cost : £100 for both sessions
The New Wave Federation consists of three high performing and innovative primary schools that specialise in using tablet technology to enhance teaching and learning.
We are offering two informative, practical and exciting after school twilight sessions for all primary colleagues to explore iPad and the creative use of apps.
To book please contact lhooper@newwavefederation.co.uk or register for free and we will be in touch.

Objectives :
To draw upon best practice and research to develop teacher pedagogy.
To

understand how iPad can be used easily and effectively to support pupil progress whilst creating engaging and memorable learning experiences.
To understand how to use a range of carefully selected apps to enhance teaching and learning across the curriculum

.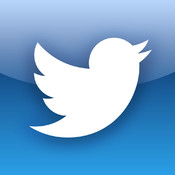 Follow us on Twitter for our latest news @ NewWaveEd