Learn how to deal with threats to your business from fraudsters and cybercriminals with Natwest Fraud Awareness Analyst Andy May.
About this event
Fraud poses a serious risk to us all in both our professional and private lives, but the best way to fight fraud is to share knowledge and raise awareness.
This FREE webinar will provide an overview of the most common types of fraud, such as email scams and invoice redirection, and how they are used by fraudsters. There will also be an opportunity to ask questions.
This webinar is hosted by business support organisation Let's Do Business Group and delivered by Natwest Bank.
Dates: Wednesday 8th December
Times: 11am – 12pm
Duration: 1 live session
Mode: Online
Fee: Free of charge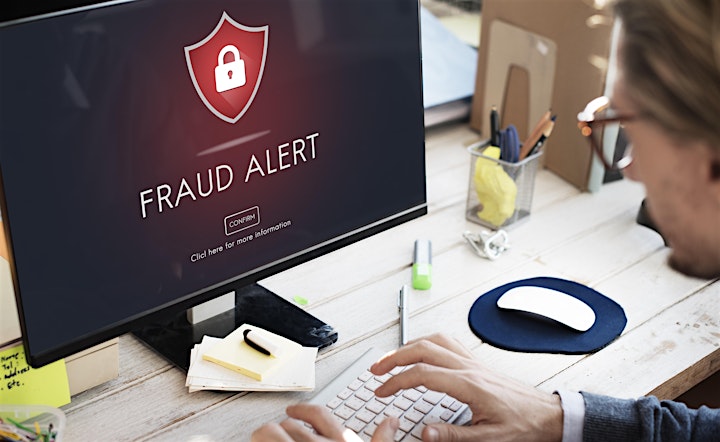 Fraud can happen to any business, together we can fight it.
You are far more likely to fall victim to this type of crime than any other in the UK and we strongly advocate the best way to fight fraud is to share knowledge and raise awareness.
Our Fraud Awareness Analyst will provide a review of the most common types fraud along with providing plenty of practical advice to help you be safe, secure and thrive.
Top threats covered will include:
• Email Scams & Invoice Redirection
• The role Social Engineering plays in most common fraud types
• Hints and tips on how to stay safe online and beyond
How long will it last?
The webinar will last approximately 1hr with some time allocated for Q&A
Learn about fraud today, to stop it happening tomorrow..

Let's Do Buisness Group will contact you after the event to talk about your future business goals and establish if any further free support can be provided.
Organiser of Tackling fraud together: top threats to businesses
Established over 20 years ago, The Let's Do Business Group is the premier, business support enterprise in the South East. Offering the broadest range of services, we work closely with businesses that seek to get ahead of the pack. Offering strategic consultancy services (short/long term), training, access to finance as well as B2B exhibitions/events, we are here to help budding entrepreneurs and industry leaders alike. LDBG, a not-for-private-profit company, supported by business leaders and local authorities.