Description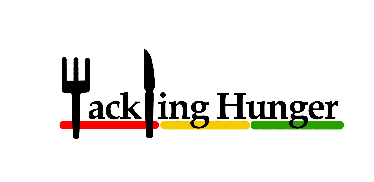 50,000 MEAL PACK event for Rise Against Hunger's overseas schools feeding programme

Collection of UK Foodbank Donations for The Trussell Trust
VOLUNTEER REGISTRATION
If you are packing as a group and are having difficulty with finding sufficient number of spaces, please contact the organiser as we may be able to increase allocations.
You can register for more than one shift in the day.
King Henry VIII School - PLEASE SIGN UP VIA HENRY'S BOOKING SYSTEM


Children welcome, details below:
Ages 6-10 must be accompanied and supervised by a parent or guardian
Ages 11-17 individual or small groups of friends, must be accompanied by a supervising adult if not part of a school or youth group. (Registration must be done by the responsible adult)
Volunteers are asked to bring along at least one food item for the Trussell Trust who are collecting donations on the day for UK Foodbanks (see website for suggested list of items to bring)
Further information for volunteers can be found on our website.
Thank you for supporting this event!
Registration Terms: Acknowledgement and Confirmation
TACKLING HUNGER EVENT
To be held on Sunday 7th April 2019 at King Henry VIII School ("the Event")
"Event Organisers": Rise Against Hunger (Sponsor)
The Rotary Club of Kenilworth
The Trussell Trust ("partner")
King Henry VIII School ("the School")
The Event Organisers respectively confirm that your contact details, to be provided below, will be used only and exclusively in connection with the organisation and running of the Event and for no other purpose and further confirm that this information will not be shared with any third parties.
Acknowledgement and Confirmation
By making this on-line application, registering my interest in participating, as a volunteer, at the Event I agree, acknowledge and confirm as follows:-
1. (a) My participation in the Event, to be organised and run by the Event Organisers, will be as a volunteer.
(b) The Event will involve the production of bags of food, using ingredients supplied in bulk bags and may involve loading/unloading activities and possibly some lifting.
(c) The decision to participate in the Event and to spend my time in doing so is mine alone.
2. I agree to follow all and any Health and Safety instructions and/or guidelines of which I am notified, either at the Event or in advance of the Event, including any instructions and/or guidelines which may be sent to me by e-mail, in advance of the Event, which I undertake to have read prior to my arrival at the Event and in respect of which, if I have any queries, concerns or issues, I will raise them, upon my arrival at the Event, with one of the Event Organisers and before I undertake any activities in connection with the Event.
3. I accept that I have and will have a continuing responsibility, at the Event, to use all reasonable care to avoid causing any injury either to myself and/or to any other participant at the Event; I agree to notify one of the Event Organisers, immediately, should any such injury occur.
4. I accept that I have and will have a continuing responsibility, at the Event, for taking care of any personal possessions which I may choose to bring to the Event and I acknowledge, accept and agree that none of the Event Organisers will have any responsibility or liability to me for any loss of and/or damage to any such personal possessions including, in particular, for any loss of and/or damage to any motor vehicle parked within the School's grounds.
5. I hereby confirm my irrevocable authority and consent for the Event Organisers to use and to reproduce, in any form, style or colour, any photographs, videos and/or other images of me, taken in my capacity as a volunteer, to the extent that such images are subsequently circulated or published for any reasonable purposes connected with the Event.
6. Where this on-line application is made by or on behalf of a minor, then this acknowledgement and confirmation must have been confirmed, on that minor's behalf, by that minor's parent or guardian.
7. I understand that my making this application to participate in the Event does not guarantee that I will be offered the opportunity to participate in the Event, in any capacity and I acknowledge and agree that the Event Organisers have and reserve the right either to refuse me access to the Event and/or the right to require me to leave the Event without, in either such case, any obligation on the Event Organisers to provide any explanation for that decision.
8. I confirm that my participation and involvement in the Event, as a volunteer, will be on the basis of the terms and conditions set out above. (acceptance tick-box on registration page)