Description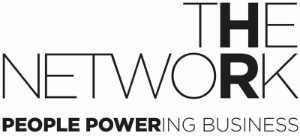 As one of the largest employers in the Nottingham area, EON understands the importance of being an attractive place to work and ensuring a continuous pipeline of talent is secured.
Diversity and Inclusion is a critical part of not only attracting that talent but ensuring people enjoy their working environment and want to stay.
Come along to the next East Midlands HR Network event for a coffee and croissant at breakfast with Claire Jamieson (Diversity and Inclusion Manager at EON) and some of her HR colleagues, as she talks about their journey with this topic over the last few years and where they are headed in the future.
Huge thanks to EON for hosting this event.
Agenda
08.30 – 09.00 – Registration, coffee and pastries
09.00 – 09.30 – Claire Jamieson, Diversity and Inclusion Manager at EON
09.30 – 09.45 – Break out table discussions
09.45 – 10.00 – Feedback & Q&A
10.00 – 10.30 – Coffee and pastries