Description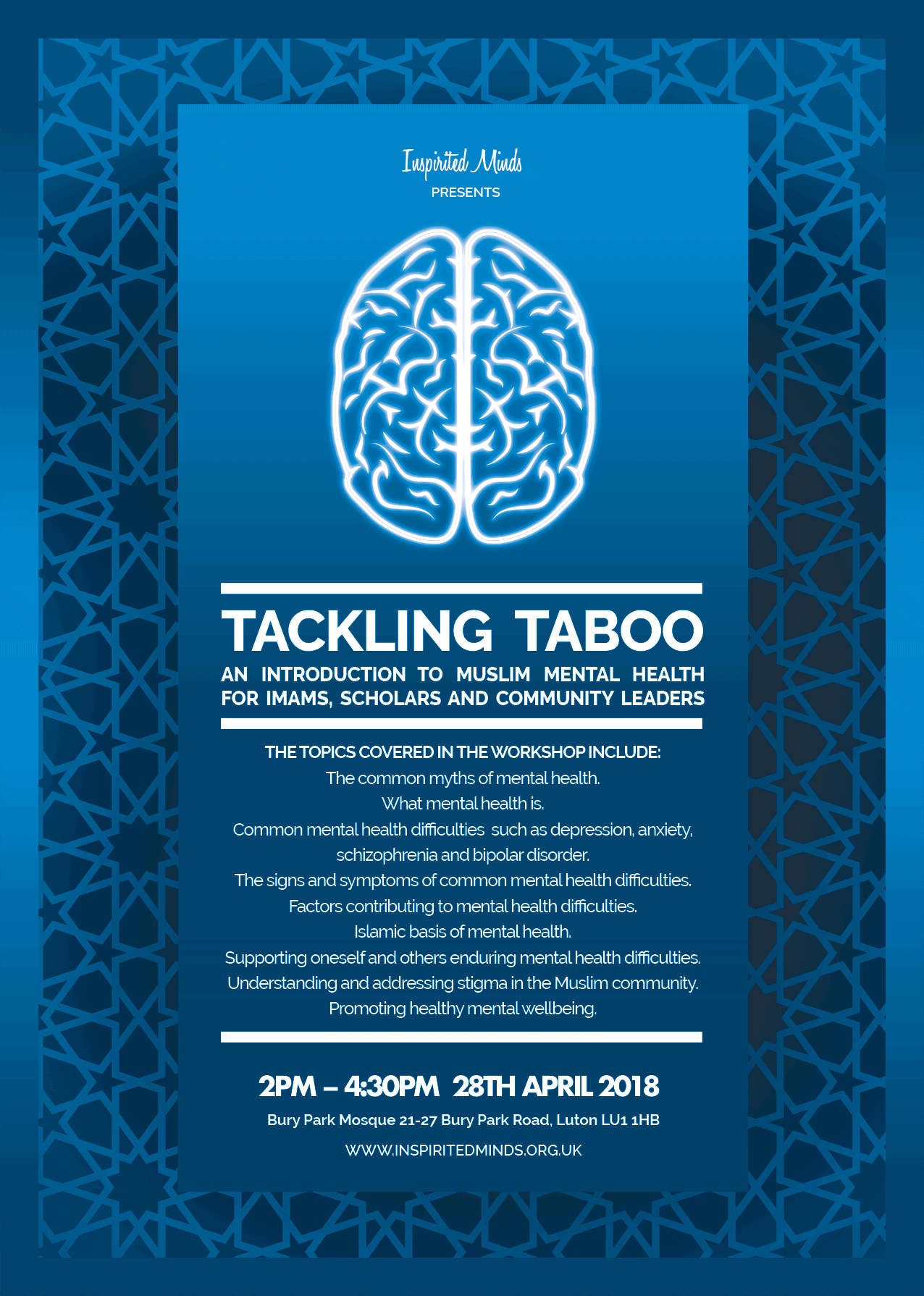 An educational and interactive workshop which will enable you understand the basics of mental health within the muslim community and empower you to learn new ways to support yourself and others around you.
The topics covered in the workshop include:
The common myths of mental health.

What mental health is.

Common mental health difficulties such as depression, anxiety, schizophrenia and bipolar disorder.

The signs and symptoms of common mental health difficulties.

Factors contributing to mental health difficulties. Islamic basis of mental health.

Supporting oneself and others enduring mental health difficulties.

Understanding and addressing stigma in the Muslim community.

Promoting healthy mental wellbeing.
Organiser of Tackling Taboo - An Introduction to Muslim Mental Health
Inspirited Minds is an Islamic grassroots charity that provides support and hope from a faith and culturally sensitive perspective to those affected by mental health challenges. We are passionate to raise awareness and build a society where people experiencing mental health challenges are validated and empowered to live fulfilling lives.