Description
The General Data Protection Regulation (GDPR) comes into force next month on the 25th May and represents a fantastic opportunity for brands and marketers alike.
Following our event in London earlier this year and due to popular demand, Agency CEO Paul Stephen will again be running this event as a webinar!
Looking at what some may consider a weighty topic, Agency CEO, Paul Stephen will discuss how Sitecore 9 has the ability to tackle GDPR head on and how, with the release of our very own agency Sitecore 8 GDPR tool, version 8x can also help brands comply with GDPR.
With platforms such as Sitecore not being the only part of the GDPR solution and with this topic being much wider reaching, Sagittarius will be guiding you through best practice examples and how you can act now and start your own GDPR success story.
Topics will include:
How marketers can supercharge their brand's digital transformation with GDPR

Website best practice

How GDPR can help you improve the customer experience and data security

Practical advice to act on now

How Sitecore 9 can help you with your GDPR data challenges and offers GDPR compliancy

The release of Sagittarius' exclusive Sitecore 8 GDPR tool
This event is aimed at those who are already familiar with or are using the Sitecore platform within digital, marketing, IT and GDPR facing roles.
---
Speakers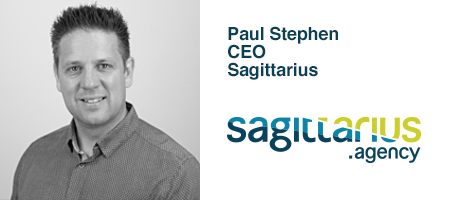 With over 20 years in marketing, Paul is one of the UK's leading experts in digital marketing. He oversees award-winning agency Sagittarius and often lectures and consults within the industry on digital and marketing related subjects. Paul is a special advisor to BIMA on GDPR and consults nationally and internationally, helping brands improve acquisition and retention through personalisation, segmentation and digital transformation.