Tactical Recruitment Marketing Strategies - The Recruitment Events Co.
Description
THIS EVENT IS CURRENTLY AT CAPACITY. PLEASE JOIN US ON FEB 22ND AS WE DISCUSS THE FUTURE OF RECRUITMENT. THE EVENT INCLUDES A DISCUSSION OF THE FUTURE OF RECRUITMENT MARKETING & EMPLOYER BRAND.


---
Recruitment media channels are currently going through a seismic shift as new players enter the market to invoke change in your current recruitment marketing strategies. With the introduction of several new cost methods and real-time budget management, it's never been more important to understand what options are currently available across the media landscape…
This event will look at the varying methods to weigh up the benefits of each. This is so recruitment managers can make an informed decision on their recruitment marketing plans for 2018.
Evolving methods include:

Pay Per View
Pay Per Click
Pay Per Application
Pay Per Qualified Application
Pay Per Hire


Guest Speaker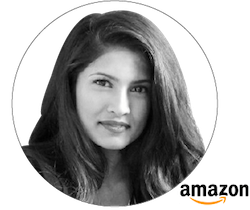 Nupoora Reddy, Senior Marketing Manager at Amazon
This event will cover:
What are these game-changing channels and how do they work?
How to plan & buy pay for performance sourcing channels.
Best practice & practical tips
The ad agency/employer partnership in this new world
Understanding data in real time
Managing advertising performance in real time


---
Agenda
08.30am - Arrival / Breakfast
09.00am - Introductions & Challenges
09.15am - Claire Herriott, Founder & MD @ White Label
09.45am - Roundtable Discussion (Managing Spend)
10.15am - Nupoora Reddy, Senior Marketing Manager @ Amazon
10.45am - Roundtable Discussion (Managing Response)
11.15am - Summary, Takeaways + Networking
11.45am - Finish

Please note these events are EXCLUSIVE to in-house recruitment, resourcing & HR professionals. Should you wish to partner with The Recruitment Events Co. please contact jamie@recruitmentevents.co


---
Event Partner