#tagginganna: Social Annotation of Texts - a workshop
Location
Charles Wilson Building
University of Leicester
University Road
Leicester
LE1 7RH
United Kingdom
Description
A one-day workshop (10am-4:00pm) hosted jointly between the Higher Education Academy and the University of Leicester for those interested in close reading of, and shared discussion around, texts (whether literary or factual documents); utilising online tools to facilitate this model. Case studies are presented from English, but could apply to any humanities subject.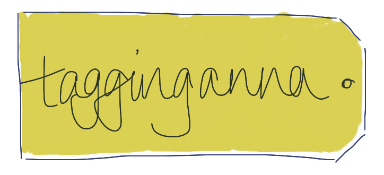 #tagginganna started with the problem of holding a novel in your head when you had stopped reading it (and had moved on to talking or writing about it). What if you could access the ideas you had when you were following a long narrative using the kind of index that tagging and knowledge architectures made possible? What if you could search the ideas other people had when they were making explicit some of the implicit meanings of a text?
The College of Arts, Humanities and Law at the University of Leicester ran a year-long research project on the use of 'text tagging' or markup tools on online texts, exploring the pedagogic opportunities, and technical feasibilities, of the use of such tools for commentary, analysis, reflection and shared meaning across undergraduate (first and third year English) cohorts.
The pedagogic dimensions of this project include:
Forms of attention
Making explicit what's implicit, and showing your working
Formative writing in informal contexts
The project also holds a technical dimension, as we have selected, tested and amended tools which meet the pedagogic needs identified.
https://sites.google.com/site/tagginganna/
The workshop
The objectives of this workshop are:
To give participants the opportunity to contribute to the social annotation (highlighting, glossing, tagging) of a text. Participants will experience first-hand the affordances of these platforms for student preparation in terms of attention, collaboration, debate and sense-making.

To hear case studies of social tagging in action in learning and research contexts (from the University of Leicester and Birmingham City University).

To discuss, on the basis of discoveries in the workshop and case studies, the pedagogical implications of a) some notable obstacles to the classroom study of extended texts which students are instructed to prepare beforehand, b) the contribution to student comprehension, spoken and written articulacy as well as confidence that is made by prior collaborative work on the text which foregrounds precise attention and peer-discussion, and c) how technology can facilitate activities such as this.