Sales Have Ended
Ticket sales have ended
Thanks for registering your place. We look forward to seeing you online
Sales Have Ended
Ticket sales have ended
Thanks for registering your place. We look forward to seeing you online
Join Dr Olu Taiwo as he takes you on a journey of mind body and spirit with his Tai Chi Ch'üan workshop.
About this Event
Lockdown Antidote Programme
Tribe of Doris are so pleased to be able to offer you an antidote to take away these lockdown blues. We have a wonderful selection of family-friendly workshops that we will be offering throughout these crazy times. These workshops will be led by world class teachers from around the world and will focus on cultural art including wellbeing, dance, music, drumming and storytelling.
Through your kind donations we will be able to support the organisation, artists, and the community groups we work alongside. As with so many of us the performing arts have been severely impacted in this crisis, so any donations will be greatly appreciated. We continue to work towards making our events as accessible as possible so you are still able to access them for free if you need to.
About Dr Olu Taiwo
Our first workshop is T'ai chi ch'üan with Dr Olu Taiwo. Olu is a senior lecturer in Outdoor Performance, Performing Arts Drama and Dance at the University of Winchester.
For: All Levels
Preparation: Please wear comfortable clothing that you can move in and make sure you have enough space to move comfortably.
Teacher location: UK
About T'ai chi ch'üan
T'ai chi ch'üan is an internal Chinese martial art that is practised for both its defence training and its health benefits. Olu will be teaching part of the form and specific principles that will be of use to beginner and advanced alike. The term T'ai chi refers to a philosophy that perceives the supreme ultimate to be comprised of the twin forces of yin and yang. These forces related to how we perform the various postural phrases. The practice of T'ai chi ch'üan combines deep breathing and relaxation with flowing movements that pays particular attention to postural alignment and the efficient delivery of power through the flux of movement. Originally the practice was developed as a martial art in 13th-century China, T'ai chi ch'üan is today practised all around the world as a health-promoting exercise.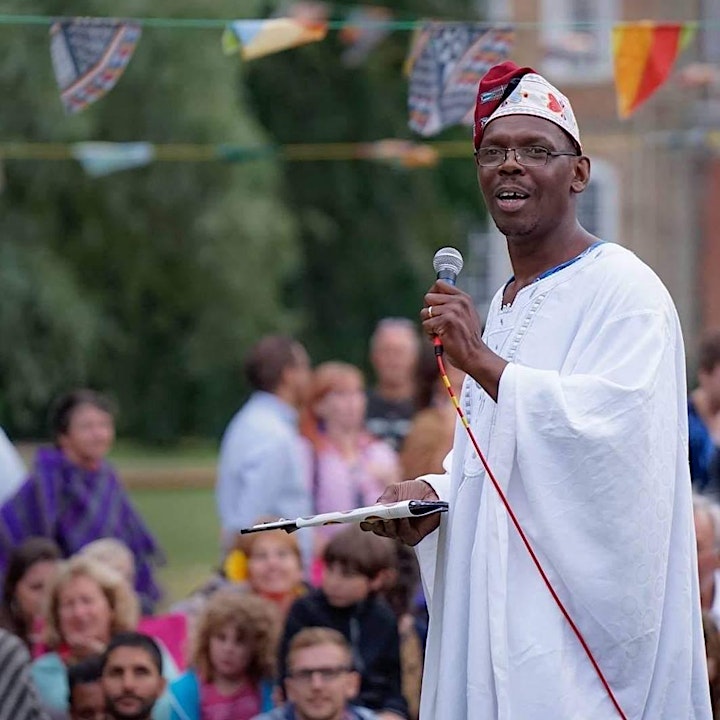 Tribe of Doris
We bring artists and audiences together creating spaces for people of all backgrounds to share, learn & create. Our internationally inspired cultural gatherings explore music, dance, wellbeing and creativity. Our community share a curiosity and passion for exploring the sounds, movements, textures & tastes of cultures around the world. We host a yearly festival in Leicestershire, as well as other events and activities throughout the UK.
We welcome you to the Tribe.