Description
At #TAOM2017, Quaker Peace and Social Witness (QPSW) and ForcesWatch are launching a pack on taking action on militarism in the UK. It includes tips and ideas for action, background information and case studies.
As well as receiving a copy of the pack, you'll hear from some of the amazing local groups who are working to challenge militarism around the UK, from the coalition of national organisations countering militarism, and from leading critical thinkers and activists in this area.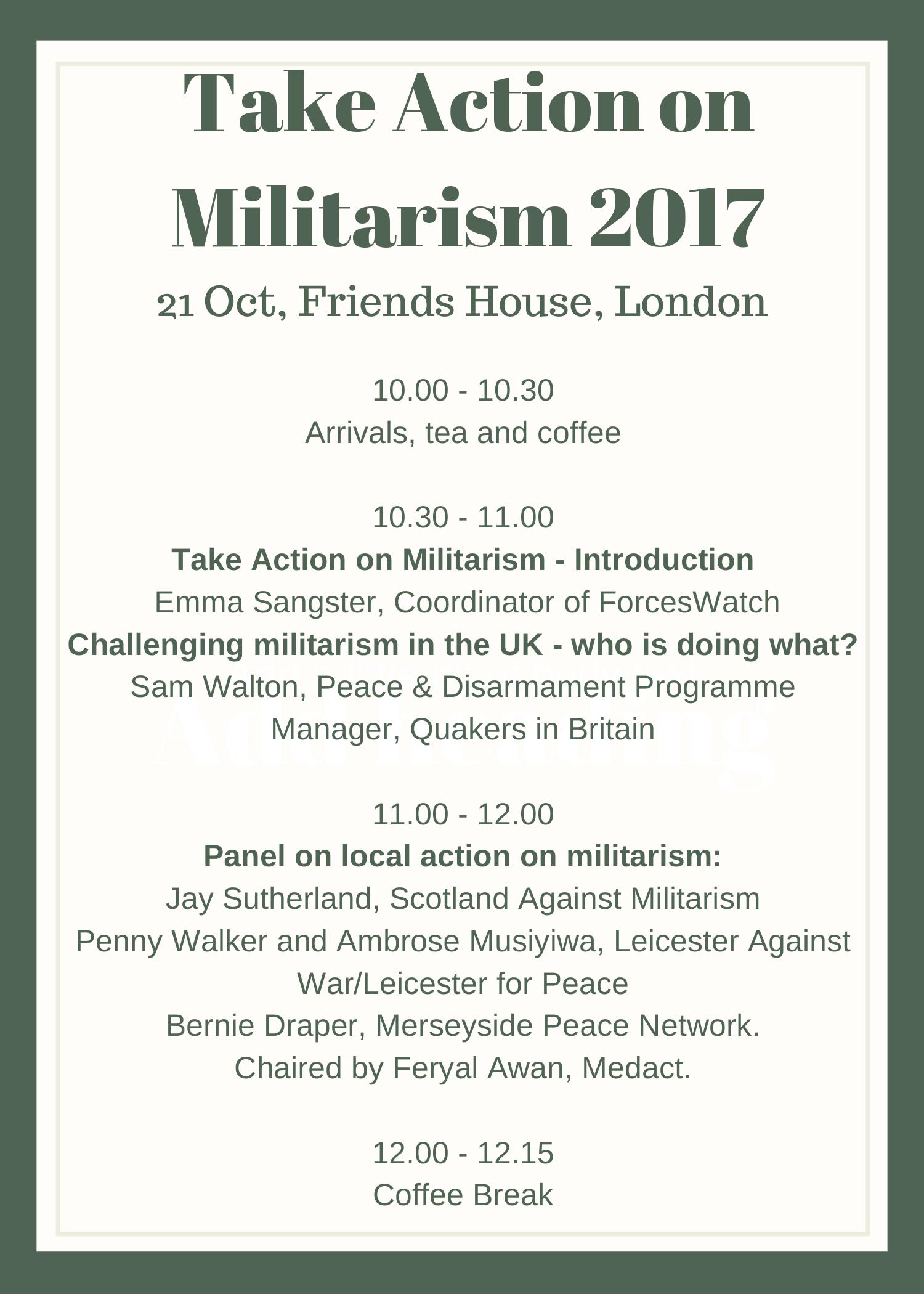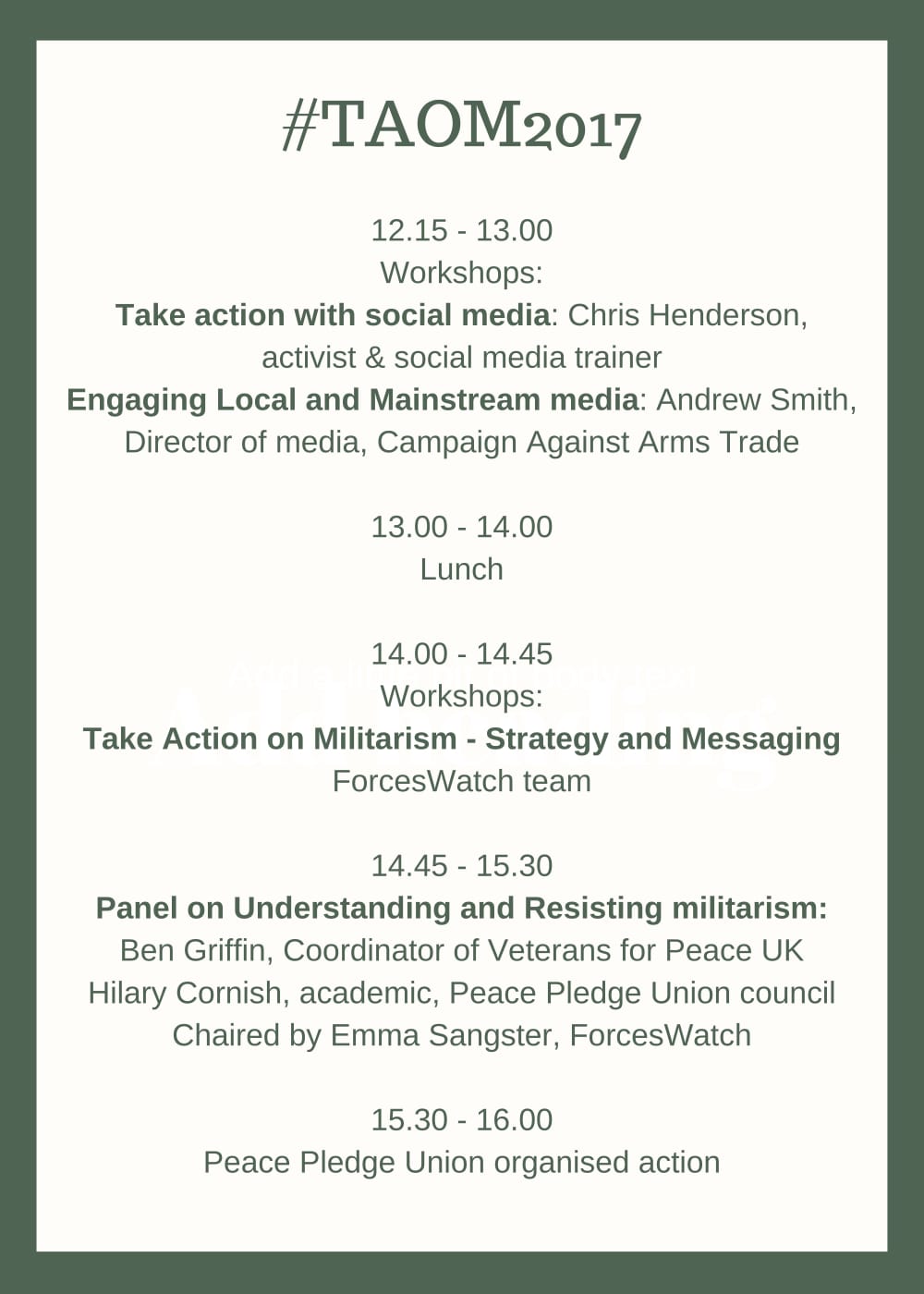 Morning and afternoon refreshments will be provided (but please book your free place so we know numbers), and there is a cafe in Friends House where you can buy lunch.

Tickets are free - but if you would like to donate to ForcesWatch's work (see below), follow this link: https://www.forceswatch.net/donate and thank you for your support!

We look foward to seeing you there.


Speaker and chair biographies below!