Description
COLIN TUDGE (The Campaign for Real Farming); HARRY BOGLIONE (Haye Farm - Organic Farmer & Slow Food Movement); TRACY WORCESTER (Farms Not Factories); Karen Luyckx KAREN LUYCKX (Food Waste, Feedback & Pig Idea)
Join the activists and pioneers in sustainable, globally considerate and ecologically harmonious food production for an evening panel + Q&A exploring how now, more than ever, is the time to take back the power over our health and the health of our land.
We will be discussing practices that are designed to provide everyone, everywhere, with food of the highest standard without wrecking the rest of the world. We will be looking at how to circumvent food waste and make informed decisions that may lessen our impact on the world and the suffering of others.
Governments are not doing what needs doing and with Brexit threatening to further lower standards of food production, nutrition and environmental policy, now is the time to make our voices heard and stop supporting practices we know to be wrong. Changing legislation and shifting power may offer an opportunity to take back the power, create participatory and democratic governance of our food system, challenge corporate power, replace unhealthy farming practices with sustainable agro-ecological methods of production and ensure healthy and natural food for all.
Please note: the venue will be announced upon buying a ticket
Schedule
6.30pm - Doors Open
7.00pm - 4x15 minute talks by each of our panelists: COLIN TUDGE (The Campaign for Real Farming), TRACY WORCESTER (Farms Not Factories), KAREN LUYCKX (Feedback) and HARRY BOGLIONE (Haye Farm).
8.00pm - Panel Discussion hosted by Advaya Initiative
8.30pm - Q&A
9.00pm - Drinks - everyone is welcome to stay until late
Collaborators

TRACY WORCESTER, Farms Not Factories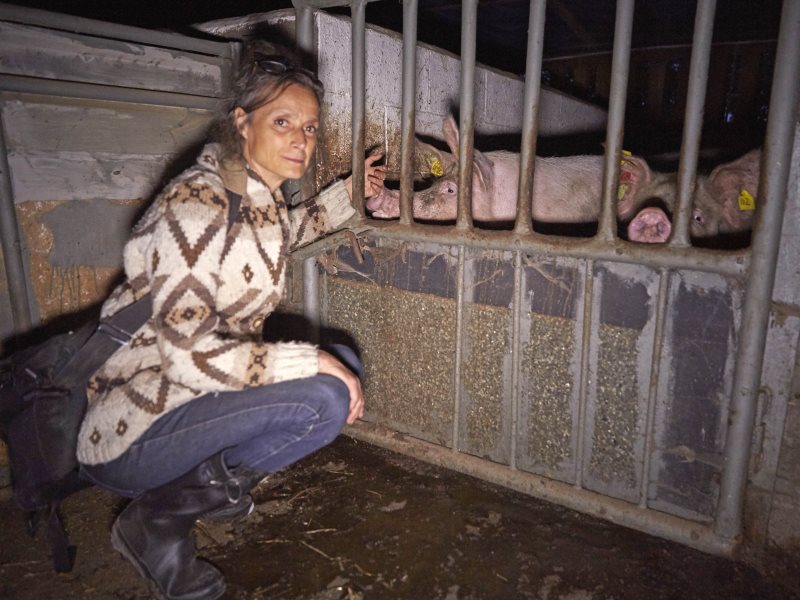 Tracy Worcester has been active in the environmental movement for the past 25 years and is passionate about food sovereignty. She has worked on a number of films, including Is Small Still Beautiful in India (BBC World 2005), The Politics of Happiness in Bhutan (BBC World 2005), and Pig Business (Channel 4 2009). Tracy continues to use film‐making as a campaigning tool. Farms Not Factories is supported by numerous celebrities, and resources local communities with advice for opposing existing and proposed pig factory farms.
Farms Not Factories is the only group within the UK food movement with a specific focus on the issue of factory pig farming, around which it has developed an extensive knowledge base and communications expertise. Its major contribution are the Pig Business film series, and the #TurnYourNoseUp national media campaign. The Pig Business films enable viewers in over 35 countries to learn about the global industrial pig industry, and necessary responses to it. The #TurnYourNoseUp campaign, launched in May 2016, brought these issues to the attention of millions of consumers, through a series of celebrity-led films on social media, as well as features in national newspapers, television and online publications.
Unlike many other groups campaigning on animal factories, Farms Not Factories does not focus exclusively on a single outcome – instead seeking to inform the public by linking together the themes of public health threats, economic undermining of local farming, environmental degradation and animal welfare.
Coupled with a developed political and economic analysis of the causes and effects of intensive livestock farming, this means Farms Not Factories is well placed to contribute effectively to the international food movement organising around the principle of 'food sovereignty'.
COLIN TUDGE, The Campaign for Real Farming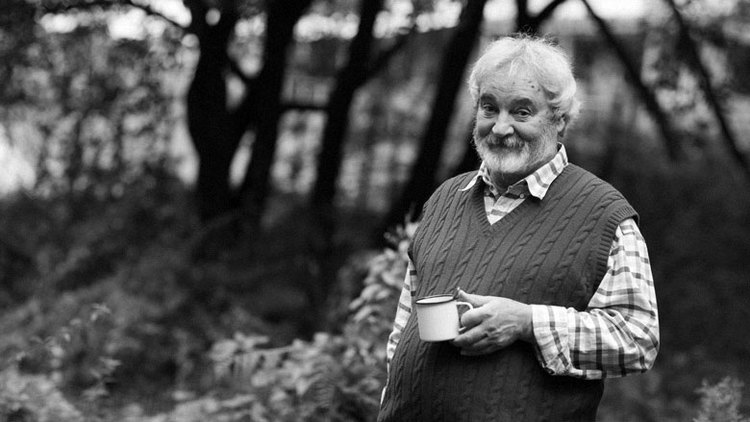 Colin is a biologist by education and a writer. He was born in London in 1943; educated at Dulwich College, 1954-61; and read zoology at Peterhouse, Cambridge, 1962-65. Colin has written a great many articles for a great many publications and for a time was on the staff of Farmers' Weekly, then New Scientist, then BBC Radio 3. But mainly he writes books – on natural history, evolution, food and farming, and, lately, on the philosophy of science and metaphysics. He also enjoys public speaking. In the early 2000s Colin coined the expression "Enlightened Agriculture"; in 2008 Colin and his second wife Ruth established the Campaign for Real Farming and in 2010, together with Graham Harvey, they launched the Oxford Real Farming Conference as the antidote to the established Oxford Farming Conference. In his first book, The Famine Business (1977) he argued that the food industry, then dominated by processors who were hooked on "tvps" (textured vegetable proteins), was making things worse. Now that the industry (and governments) are hooked on gmos, he has a great sense of déjà vu. Read more: www.colintudge.com.
HARRY BOGLIONE, Haye Farm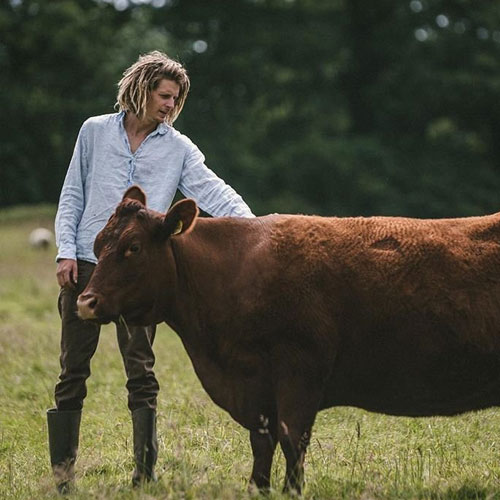 Harry Boglione is the founder, owner and director of Haye Farm in Devon.
Taking ownership of the farm in 2014, together with his partner Emily and their young family, Harry grows, harvests and sells only organic produce to his customers and is an avid supporter of the Land Workers Alliance.
The dreadlocked Harry is not a typical farmer, but his 65 acres in Devon are a serious family business.
Read more in this recent Sunday Times article.
KAREN LUYCKX, Feedback, The Pig Idea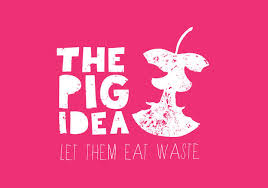 Karen looks after the Pig Idea campaign. She also coordinates Feedback's participation in the European Union funded REFRESH programme which aims to tackle food waste from farm to fork with 26 partners across 12 countries. Karen lived and worked for six years in Bolivia where she witnessed the destruction caused by industrial farming to supply soy to the global meat industry. With CAFOD, she has supported social movements in Latin America to speak out on climate change, human rights, and water pollution caused by large scale mining. Karen's PhD in Geography and Development Studies with Leeds University looked at indigenous land rights in Bolivia. In her spare time she practices Buddhist meditation, attempts some veggie gardening, and loves swimming, knitting and sailing. Read more: www.feedbackglobal.org