Event Information
Location
The Vaults
Arch 236
Leake Street
London
SE1 7NN
United Kingdom
Description
We're changing the format for November's event. We've got 3 world class speakers each bringing their view on what it means to Take Fucking Risks.
Mr Bingo has reinvented what it means to send a postcard. Started on the back of a drunken tweet in 2011 his Hate Mail project has since gained global notoriety. Spawning 2 books, the most recent was the most successful book launch in Kickstarter's history. The promo video for the campaign is a piece of genius.
Vikki Ross is a copywriter extraordinaire and author of one of our bookshelf favourites 'Agency Quotes'. She's witty, razor sharp and knows her shit. With 20 years of experience in the advertising game we suggest you pin your ears back and get your notebook at the ready.
Marina Esmeraldo is one of our favourite illustrators. An irreverent style, bursting with colour, shape and unusual compositions she is at the fore-front of London's illustration scene. Who else would draw people having sex while singing on a karaoke machine? We love it !
---
Mellor&Smith are a London based creative agency. We love people that want to risk it all with work that grabs you by the balls and screams at you to take notice. Oh and we also have a perculiar musical love for 80's Ghana funk.
Included in the ticket: A beer on arrival, a short talk from Paul Mellor, 20 minute talk from badass illustrator Marina Esmeraldo, a 20 minute talk from Vikki Ross and a 45 minute talk from rap star legend Mr Bingo.
Followed by the liveliest Q+A you've ever been to, and perhaps even a mingle over a beer afterwards.
---
"YOU GUYS ROCK!" A drunk guy after drinking 10 pints of nun's piss at the end of our last event.
---
See our events page for more information about our awesome talks.
The Vaults, Waterloo is our biggest venue yet and easily one of the most imaginative and incomparable spaces in London. Expect huge graffitied walls, a slight smell of underground damp and lots of room for activities. Its only a 3 minute walk from Waterloo station. Use the entrance on Leake Street, and we suggest using Lower Marsh end of Leake Street.
---
Kindly sponsored by: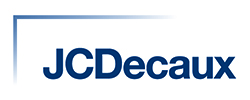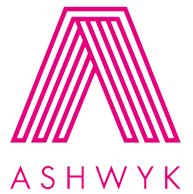 Date and time
Location
The Vaults
Arch 236
Leake Street
London
SE1 7NN
United Kingdom
Refund policy