Description
In marketing today, delusional thinking isn't just acceptable -- it's mandatory. In "Marketers Are From Mars, Consumers Are From New Jersey", Bob Hoffman, author of "101 Contrarian Ideas About Advertising" and "The Ad Contrarian" will explain how marketers and advertisers have lost touch with consumers and are living in a fantasy land.
Mellor&Smith are one of London's hottest agencies, risks are at the heart of every great idea, so we encourage clients to 'Take Fucking Risks'.
Included in the ticket: A beer and a slider on arrival (worth £10), a short talk from Paul Mellor, Mellor&Smith and a 1 hour talk from Bob Hoffman. Followed by a Q+A, and perhaps even a mingle over a beer.
---
Bob Hoffman is one of the Advertising industries most sought-after speakers.
"THE BEST SPEAKER WE'VE EVER HAD." Time Inc, UK
"THE MOST ENTERTAINING TALK GIVEN DURING ADVERTISING WEEK EUROPE (OR ANY CONFERENCE FOR THAT MATTER.)" AdRants
---
See our events page for more information about our awesome talks.
The Tanner Warehouse is an award winning venue on Bermondsey Street. Their beer and food are great, so you'll love it.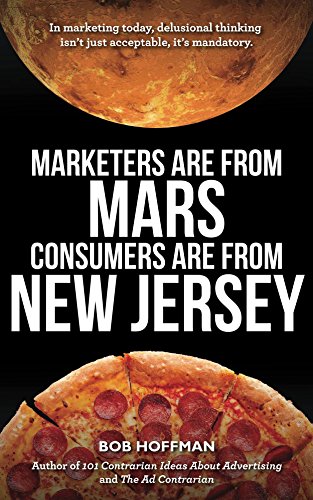 Organiser of Take Fucking Risks: with Bob Hoffman
Your brand not only deserves to be noticed; it should be a trailblazer.
Mellor&Smith make brands famous. We're an independent advertising agency in the heart of London who aren't afraid to take risks that reap rewards, and our international little black book of clients proves it.
We've been ripping up the rule-book since we first opened our doors in 2009.
You have to want to get noticed. Start your fire and make your brand burn brighter than ever before.
Famous brands sell more.