Pre-book your VE Day 75 Street Party lunch box and become part of the biggest street party in Brighton!
About this event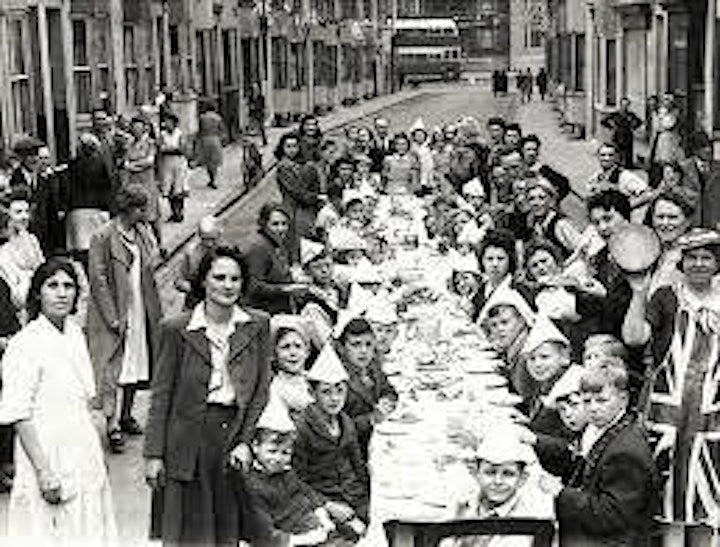 VE Day 75: Community Street Party
Take Shelter @ Downs Junior School, Brighton
Friday 8th May, 12pm - 5pm
Entrance to the event is FREE but you can use this page to book one of our special Street Party lunch boxes.
Each lunch box will contain:
a sandwich
a packet of crisps
a piece of fruit
a piece of cake
a voucher for a hot drink or juice
When you book your lunch box you will be able to choose:
your sandwich bread - brown or white
your sandwich filling - cheese, ham, egg mayo or tuna mayo
choose your crisp flavour - ready salted, cheese and onion or salt and vinegar
Please note:
We are unable to vary the options above or cater for food allergies, vegans or any other dietary requirements in our lunch boxes but some dietary requirements will be catered for in our on-site cafe and you are welcome to bring your own food on the day.
If you have any queries about these options or other food options available at the event please contact: info@takeshelter.org.uk
For further details of our VE Day 75 events please see: www.takeshelter.org.uk