Description
IS THIS YOUR CURRENT EXPERIENCE?
"Are you frustrated that you can't get help from your GPs? "
"You're in the right place if you're looking for answers and truly want to understand what is going on with your mind, body, emotions and hormones, and want practical advice about how to move forwards.
You're in the right place if you're in your 40s and wonder what is going on and you're not getting answers! You're in the right place if you're getting hot flushes and night sweats and want to know how to relieve them naturally"
"There is a lot of information on the internet but you may find it confusing, contradictory and not indepth enough for your situation."
Andrea Marsh, Shiatsu and Chinese Medicine Practitioner at Cotswold Menopause
With this ONLINE talk - GET COMPLETE CLARITY on how to handle your hormones, your energy levels
You can ease many Menopause symptoms with
understanding, supplements and lifestyle tips and advice
and Andrea is here to give you this advice in a fun packed hour
long talk with time at the end to ask your questions!
ANDREA WILL HELP YOU DISCOVER:
A clear explanation of what the symptoms of menopause are and how they make you feel

What is going on in your body and mind with emotions and symptoms

How my understanding of Chinese Medicine helps women resolve symptoms - It's as simple as Hot and Cold!

Understanding HRT v Natural Options – You can choose

Practical advice to start helping you straight away

Understanding Anxiety, Sleep and your nervous system

How to eat to relieve night sweats ( and lose belly fat)

Supplement explanations to help you alleviate symptoms naturally

Natural therapy options and why they help ease Menopause issues
Menopause doesn't have to be a time of low energy, poor sleep and crazy emotions - it can be a time to celebrate and revitalise. Understand how you can do this naturally and live through your 40s and 50s with a zest for life!
Here's what some of the ladies who've attended previous talks have to say:
"If you have the opportunity to attend one of Andrea's talks then don't miss it. She is knowledgeable, interesting and above all shares loads of practical advice that you can implement immediately."
Janet, Cheltenham
"Great and useful information. There were lots of nods of agreement and recognition from the audience, info seemed to resonate with them. You also are incredibly clear in your delivery & explanation of information. It was fantastic! Time went to quickly, it seemed to fly by."
Sian, Gloucester
"I just wanted to say that your talk was the best I have been to regarding the Menopause and I have reviewed all the info more than once. I felt completely empowered afterwards and also not so alone with it all."
Katie, Cheltenham
"Informative, thought provoking and tips that are so doable. Recommend menopause workshop run by Andrea Marsh "
Lizzie, Cheltenham
"I really enjoyed it, very informative, interesting and pitched just at the right level. Thank you!"
Elaine, Charlton Kings
"Really helpful information with tips and pointers to implement right away. Came away understanding more clearly what was going on."
Coral, Cheltenham
"I found the talk very informative as I'm starting to get Hot Flushes but now realise other symptoms I'm experiencing are connected"
Sarah, Gloucester
"The most useful seminar I have ever attended"
Mandy, Gloucester
"Really helped me understand what was going on and how I should be dealing with it"
Carla, Brockworth
"I found it really useful and very informative, wish this had been available years ago!"
Jo, Barnwood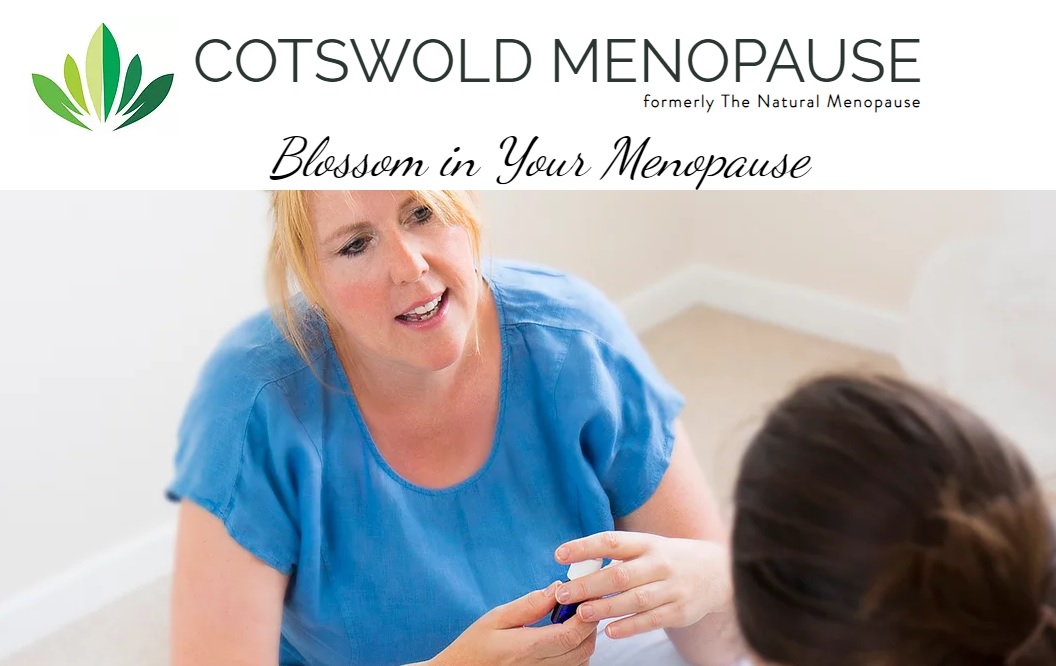 Can't make the talk?
Contact Andrea to have a one to one consultation via video call, 1/2 Price during April - Just £35 and will be packed full of information that is specific to you, your symptoms and your situation , book here:
https://ShiatsuBodyworks.as.me/CMConsult
Andrea's new eBook which is an expanded version of this talk is available here:
85 packed pages of information, easy to understand and full of practical advice:
https://www.cotswoldmenopause.co.uk/understanding-your-menopause-ebook
"I have purchased your book and I'm reading with great interest. Lots I didn't know.I started to get fed up of everyone else's opinion on menopause so it's both refreshing and empowering to understand the 'science' behind hormonal changes and how to address them in a pragmatic way."
Sharon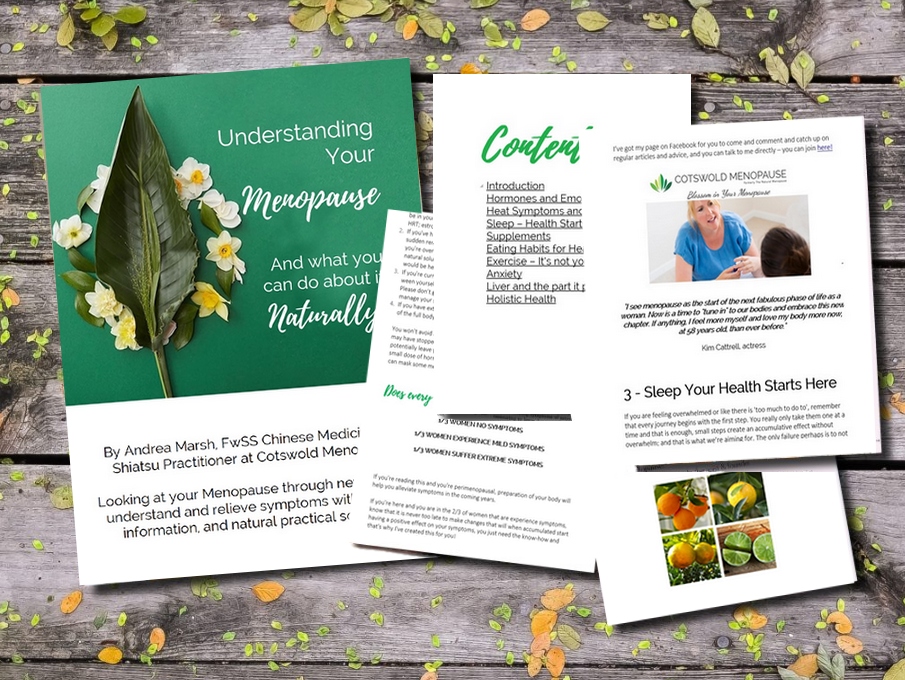 Suffering right now from heat symptoms? You've don't have too anymore!
Don't put up with hot flushes or night sweats Andrea's new cream 'Blossom' from Cotswold Menopause has been 2 years in development and testing, to ensure it really will work for you.
Made from natural organic ingredients and vegan this cream uses a blend of essential oils that work on the limbic system in your brain AND absorbancy into your blood stream to calm and cool you quickly and effectively
Read more here and purchase:
https://www.cotswoldmenopause.co.uk/blossomcream
We've had great feedback about this cream:
""The cream smells really good and by the time I have applied and taken the 3 deep breaths as recommended the hot flush is over. Great product which I recommend." Tamsin, Edinburgh
"I just feel uplifted! It helps my sleep, I wanted to eat it the first time I smelt it, it definitely helps low moods" Elaine, Tewkesbury
"I give it 1 out of 7... that's one night sweat in 7 nights, when I used to get 7!" Vicky, Cheltenham
"Its delicious! After I've showered at the end of the day I massage it around my feet and ankles, it;s very calming" Sam, Glos
"I pop the cream on my wrists and I inhale for a good few seconds, my mood is instantly listed as I find the smell so light and refreshing and it puts a smile on my face. I would absolutely recommend this to others." Nicki, Swindon
"My flushes and night sweats were horrendous the week I met you. I definitely noticed a difference in 3 days. The flushes have been less frequent as have the sweats.I think the cream made me feel very calm and relaxed. I would recommend it." Alison, Gloucester
"It stopped my flushes dead in their tracks!" Julia, Gloucester
"The cream is brilliant!!!
​"I have one in my bag for work and one at home. I take a deep sniff when I feel a hot flush coming on and then put a bit onto my pulse points on my wrists, and I don't even notice I am cooling down, it just naturally happens. I haven't taken any Sage tablets as I don't need them. Plus it smells wonderful!!
Allison, Glos'shire
https://www.cotswoldmenopause.co.uk/blossomcream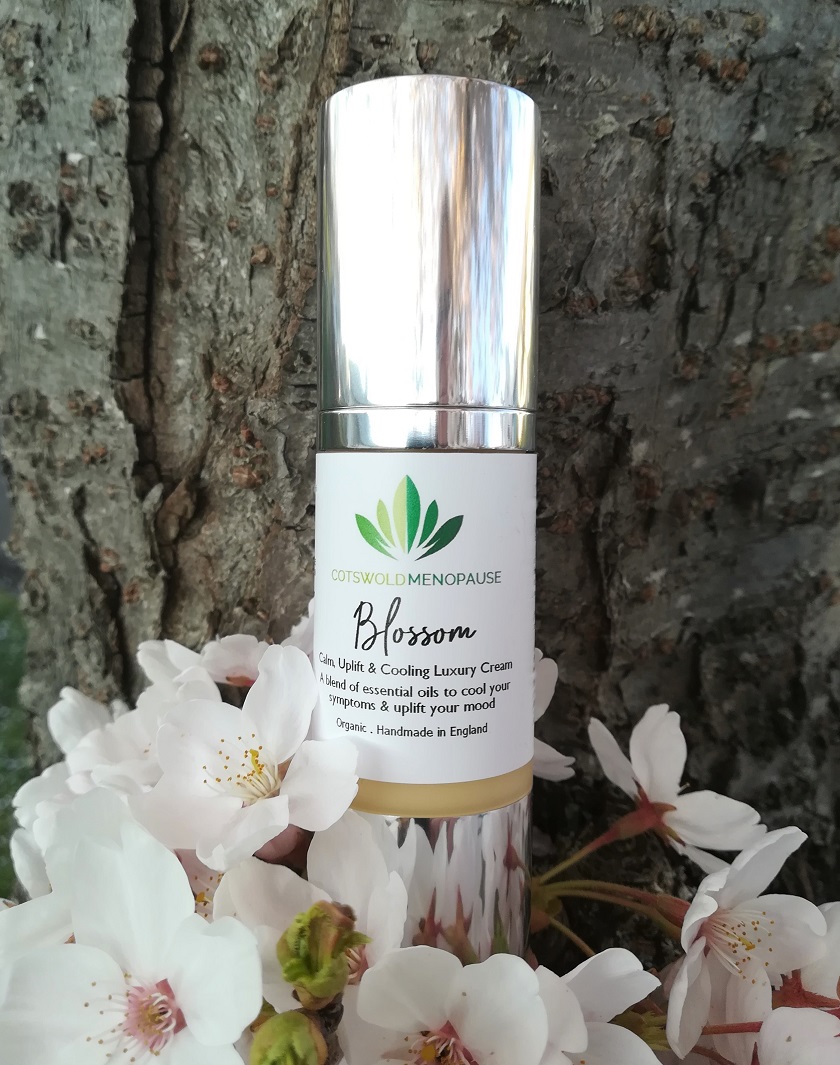 Andrea will be talking live on Zoom with you and answering your questions!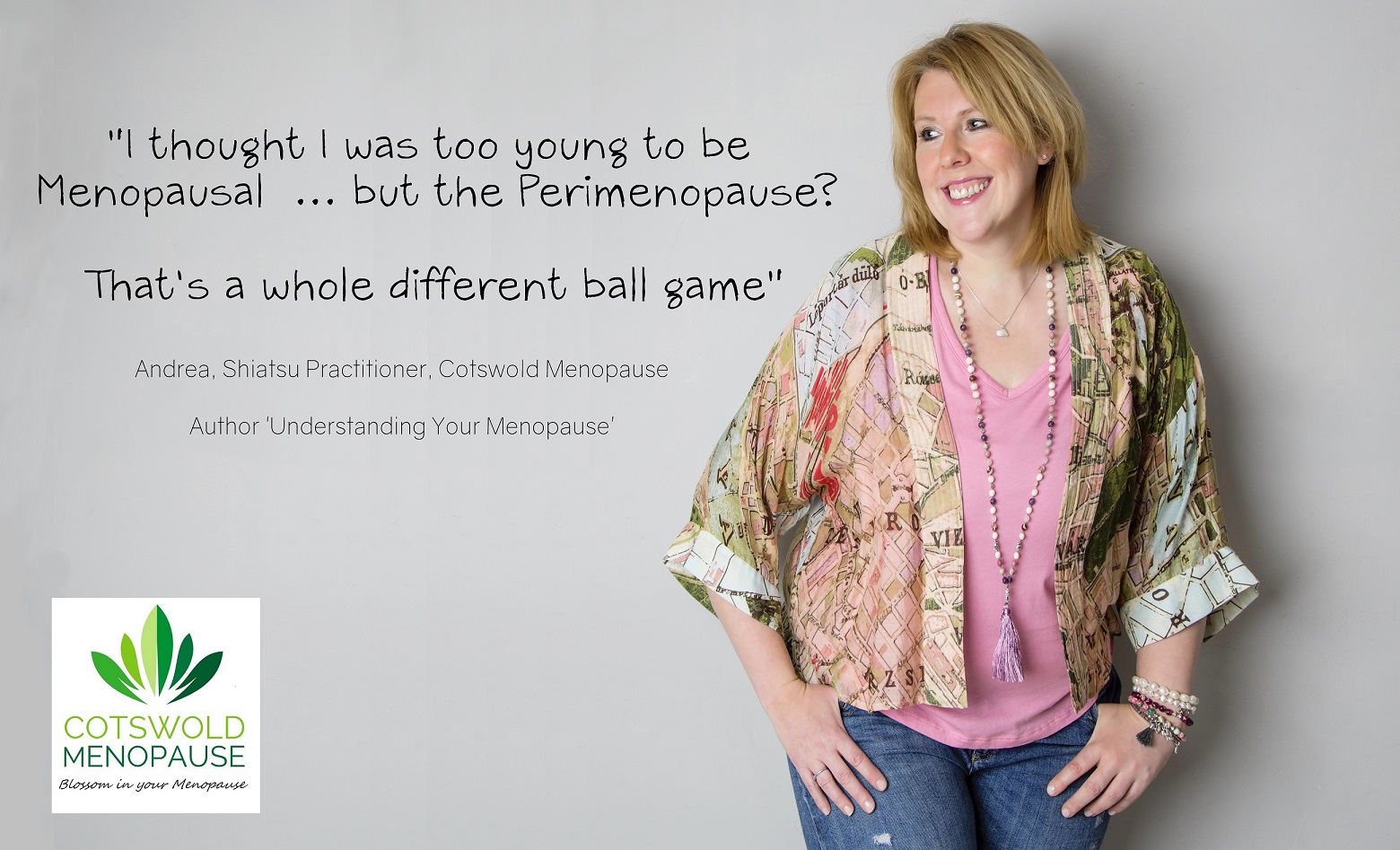 FAQs
What are my transport/parking options for getting to and from the event?
Park in Regent's arcade
How can I contact the organiser with any questions?
Andrea is contactable via www.cotswoldmenopause.co.uk or cotswoldmenopause on facebook
What's the refund policy?
I'm afraid I can't offer refunds, however you can use it as a deposit against an online consultation.
Can I share my zoom online login with someone else?
No you can't, this is a ticketed event please respect it the same as if you were in the room
GDPR
By purchasing a ticket you have consented for me to contact you (by email) with information about my online talks and consultations. I take no other personal detail, and you can click unsubsribe at any time
Date and Time
Location
Refund Policy