Description
'Inspiring', 'epic', 'awesome'... three words young people used to describe their Takeover Day in 2016.
Do you want to raise the aspirations of young people in your museum? Then come along to a Planning and Sharing event for Takeover Day 2017 – the day when young people and children nationwide are given powerful, meaningful, decision-making roles within museums, galleries, libraries, archives, arts organisations and heritage sites.
What you'll gain from the Planning and Sharing event:

Ideas that put young people at the heart of your work
Inspiration from venues who took part last year
Planning time and guidance for your Takeover Day
Networking with partners you can work with on Takeover Day
Planning and Sharing events are free and open to museums, galleries, archives or heritage sites running their first Takeover Day or even their fifth.

Kids in Museums has been supported in this event with investment from Cape UK.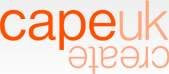 Kids in Museums works with museums, galleries, libraries, archives, arts organisations and heritage sites to make them more welcoming for young people, children and families – particularly those who haven't visited before. Click here to find out more about Takeover Day on Friday 17th November 2017. If you have any questions get in touch with the Takeover Day team on takeoverday@kidsinmuseums.org.uk