Taking An Idea From Research To Value: What Government support can you get?
Description
Innovation drives competitive advantage, profit and growth; yet generating the cash or sourcing the funding to take an idea from research to value can be a frustrating, time consuming and costly exercise. However, many eligible companies miss out on, or do not maximise their entitlement to thousands of pounds of available government incentive funding each year and additionally, fail to take the necessary and timely steps to protect and exploit their intellectual property rights, often, the most valuable thing a company owns.
This seminar, delivered by GovGrant, the UK's leading specialist in these fields,gives actionable advice on how you could reduce your eligible development costs by up to 33% with R&D tax credits and protect and exploit your IPR with the Patent Box, whilst reducing associated corporation tax by 50%.
This short seminar has been created to enable those based at the Innovation Birmingham Campus to
• Understand what the government see as Research and Development
• Identify qualifying R&D expenditure in your everyday business
• Learn how to get cash back from the government through R&D tax credits
• Create a compelling and valuable IP strategy
• Generate tax value from Patents
• Make a Patent Box claim
This is a timely event for companies with a December year end - to know about and maximise available government support prior to closing your financial year.
12:30pm Registration and lunch
12:50pm GovGrant presentation
1:20pm Q&A session
1:30pm Further time for lunch and networking
2:00pm Event close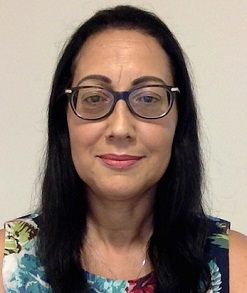 Anne Hunter
Annie Hunter has 30 years' experience in both multinational & SME businesses in International, VP and MD roles, with specific expertise in start-ups, business funding, acquisitions and exits. She has sat on the boards of national industry bodies and held a number of public / NGO and voluntary appointments.
A highly sought after speaker, Annie delivers a nationwide programme of Actionable Advice seminars and CPD training on evergreen business areas for Trade & industry Associations, Chambers of Commerce, Innovation Hubs and Science Parks; Government Department, Business Clubs and Financial Institution events around the country.