Part of the 2021-22 Minerva Lecture Series
About this event
Join Professor Pete Walker and Pete Phelps as they share the approach to becoming carbon neutral by 2030.
Against a backdrop of high visibility and public concern about climate change, the University of Bath declared a climate emergency in May 2021. To achieve its commitment to carbon neutrality and back up the declaration with actions, the University developed a framework of 11 principles to guide and inform its work, the Climate Action Framework.
Come along to this Minerva Lecture and find out more about the Climate Action Framework and how the University of Bath is responding to the climate emergency.
Speaker profile
Professor Pete Walker, Department of Architecture and Civil Engineering, is the University of Bath's Climate Action Framework Leader and a chartered civil engineer. His current research interests include bio-based construction materials, centred on the development of low carbon technologies suitable for new and retrofitting applications. Since working at Bath, Pete Walker has also led research projects developing straw bale construction, hemp-lime construction, and innovative timber engineering.
Pete Phelps is the University of Bath's Climate Action Project Lead, with responsibility of driving forward the vision and plans to transition to a low carbon University and leading the implementation of the whole institution response to the Climate Emergency. Pete brings 15 years' experience and expertise delivering climate action within the University and in the private sector and has been instrumental in bringing the Climate Action project to this point, working with colleagues across our community.
This lecture will take place online via Zoom. You can join the live online lecture from 18:00 – 19:00 GMT on Wednesday 24 November 2021 by registering here. A link will be emailed to you before the event allowing you to view the lecture via Zoom - no account is required.
Organiser of Taking Climate Action: Our Response to the Climate Emergency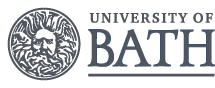 The University of Bath is a world class university in a world heritage city - a nurturing environment for enterprising minds.  
Our courses are designed to provide both rigorous intellectual challenge and real-world relevance, giving our students the opportunity to study with researchers who are leaders in their field.
Our vibrant campus - and location right on the edge of Bath - provide our community of over 15,000 undergraduate and postgraduate students with superb sporting, social and cultural opportunities.