Rising to the challenge of sustaining knowledge management
About this Event
The Knowledge and Community Network (KCN) is working with the Knowledge Hub to run regular events for those interested in or are working in knowledge and community management.
The KCN is very pleased that Dr Divyata Sohal and Judy Payne will be providing us with a free webinar on "taking knowledge seriously"
The Henley Forum has been leading KM thinking for over twenty years by bringing thought leaders and practitioners together in events and collaborative research projects.
This webinar, based on a current project titled In it for the long haul: Rising to the challenge of sustaining KM will give you a taster of the Henley Forum project experience.
Dr Divyata Sohal and Judy Payne will explain why the project is needed and introduce a framework for exploring different views of KM and barriers to sustaining KM in organisations.
You will hear how the project is developing tools to help you initiate barrier-busting conversations with non-KM specialists, including the Henley Forum view of knowledge and KM. You will also have the opportunity to apply the framework and explore ways in which certain barriers affect the sustainability of KM in your context and your organisation.
Key benefits of attending:
A taster of the Henley Forum project experience
Better understanding of the barriers to KM in organisations
Opportunities to discuss your own KM context with Henley Forum specialists
You will be invited to share your stories about such barriers and how you have overcome them. You will also find out how to join the Henley Forum annual conference in April, where the full findings and tools developed by the project will be released.
About the speakers
Dr Divyata Sohal is a Postdoctoral Fellow at the Henley Business School, currently working with The Henley Forum as the Network Lead. She has a keen interest in knowledge management, organisational development and leadership in complex organisations. Divyata has expertise in developing systemic organisational knowledge management practice through engaging transformational leadership and organisational networks. She has an extensive background in high-performance sport, leading on projects supporting organisational learning and leadership development in the UK high-performance sport system. Currently, Divyata uses her expertise to support The Henley Forum member organisations to adapt and thrive in a rapidly changing world.
Dr Judy Payne works independently as a KM consultant, reluctant academic, educator and writer. Her work is positioned at the boundaries between theory and practice, and she enjoys exploring the boundaries between KM and related disciplines such as information management, artificial intelligence and project management. Judy chairs the BSI KM committee and is a member of the ISO working group that produced the KM standard. She is a friend and past director of the Henley Forum. Her work has been published in books, articles and videos. Judy lives in Caversham, Reading with husband Martin and two naughty cats.
We have held 17 webinars, and 6 meet ups (when we were allowed). Join the LinkedIn Knowledge and Community Network group to hear first of our next events.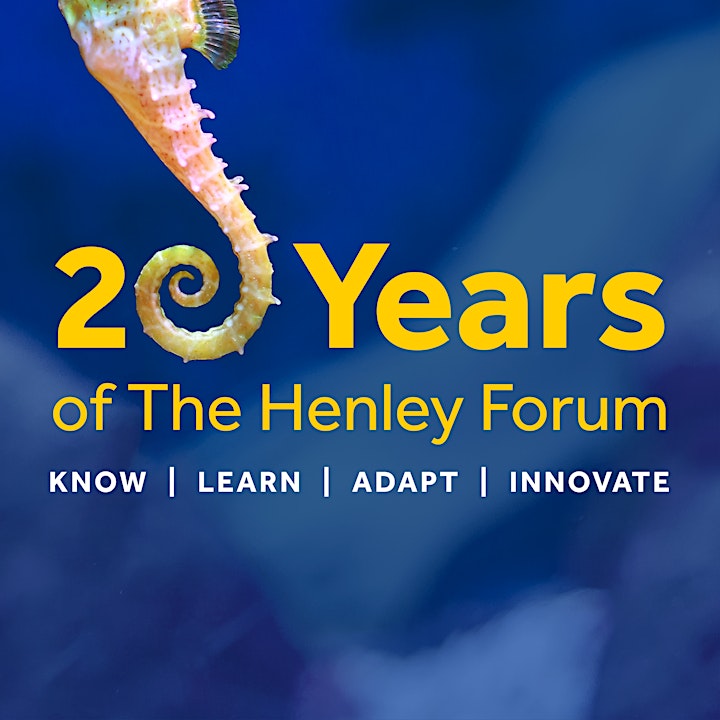 Format: will include a live presentation, audience polls, chat discussions and then a chance to ask a few questions.
Tickets: this is a free event. Please register as spaces are limited.
Webinar: once you have booked a place, you will be sent a confirmation with the Zoom dial in details just before the webinar.
Audience - This is relevant for anyone with an interest in how KM works in organisations, and particularly for KM practitioners who want to understand how to explain and sustain KM in organisations.
Network: the Knowledge and Community Network is a growing group in the UK but open to everyone for those who want to connect with other people who are also interested in both knowledge and community management.
Knowledge Hub: is the long standing free global public service community where you can connect with over 150,000 members in 2000 groups. They offer you a full set of digital collaboration tools delivering great community experiences for members. Just visit: https://khub.net/
Contact: if you have any questions, would like more information or if you can't make this and are interested in being notified about more events like this, please contact Nancy on nancyjkinder@gmail.com
Your Data and Future Events: By registering for this event, you are providing the knowledge and community network consent to contact you via the email address you provided about only future KCN events. Your data will not be shared with anyone else or used for any other reason. If you prefer not to be notified about future events and want to be removed from this list, please let nancyjkinder@gmail.com know.