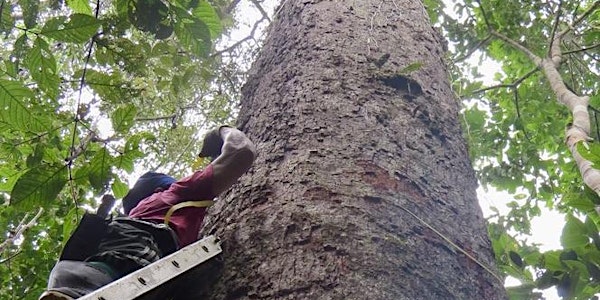 Taking stock of the world's tropical forests
Location
University of Birmingham
Edgbaston Campus
Teaching and Learning building
Birmingham
B15 2TT
United Kingdom
To be rescheduled : 'Keynote talk by Prof Jérôme Chave, Université Toulouse, on the capacity of tropical forests to mitigate global change'
About this event
Please note this event will be rescheduled to June 2022 we will revise the date as soon as it settles, we apologise for any inconvenience.
Tropical reforestation and forest regrowth are often cited as an affordable strategy to mitigate fossil emissions. However, their impact on the climate depends on how the programmes are implemented. Central to this strategy is the emergence of consistent, accurate and reliable forest monitoring systems, to evaluate the performance of forest-based carbon sequestration programmes. These systems must be based on three pillars: (1) emerging satellite technology, (2) scalable reporting systems, and (3) long-term forest observation systems based on permanent forest inventories. These are invaluable in building confidence in satellite maps, and also provide essential information on the demography, diversity and ecology of the iconic but fragile tropical rainforests.
Jérôme Chave is a CNRS research director, director of the Evolution and Biological Diversity unit in Toulouse, and head of the French laboratoire d'excellence Centre d'Etude de la Biodiversité Amazonienne (French Guiana). As an adviser to the European Space Agency, he has been involved since 2009 in the BIOMASS Earth Explorer satellite, which will be launched in 2023. He is the co-lead of the global GEO-TREES initiative, which aims to provide ground-based validation for forest carbon remote sensing projects.