Description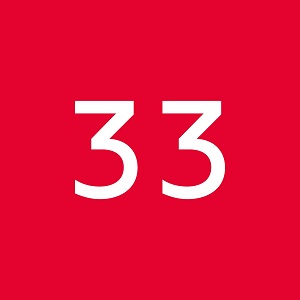 A series of short talks with experts in social media for talent attraction followed by a brief Q&A session.
The speakers, who include Glassdoor, will discuss using social media as part of a talent attraction strategy – including what kind of content and which channels work best for different audiences, community management, measurement & ROI.
The ThirtyThree social media team explore how content can make or break your employer brand.
Seasoned Social Media and Communications manager Eleni Church from ThirtyThree talks about what online dating taught her about talent attraction.
Lauren Wright is Head of Global Business Expansion for Glassdoor, the career community helping people everywhere find jobs and companies they love. Lauren joined Glassdoor in 2011 as one of the initial members of the talent solutions group at their US headquarters in Sausalito, CA. In 2015, she relocated to Glassdoor's London office where she is responsible for business expansion, client relationships and strategy in EMEA. Prior to Glassdoor, Lauren led & built global sales, marketing and business development teams for over 7 years at international investment management firms based in Palo Alto and New York. She began her career at American Express and Merrill Lynch, where she was a consultant in financial services. She holds a BA in Political Science and French from Hamilton College in New York.