Talent Dynamics The No.1 Business Development Pathway - Taster Webinar

Tuesday, April 3, 2012 from 5:00 PM to 6:00 PM (BST)
Event Details

Do you run a training/recruitment company or are you a HR/training professional, that operates within the corporate market? Are you looking for a highly innovative new product that gets really astonishing Returns on Investment? Yes - then this is the webinar for you !
Join us on-line for a lively, interactive and engaging session. You will receive a free Talent Dynamics Profile for attending (value £99) and learn how to get yourself more into Flow immediately.
This session is by invitation only, so please book early to make sure you have a place secured!
To view in your timezone click  http://www.timeanddate.com/worldclock/
What is Talent Dynamics?
Talent Dynamics is the key to turning what are often regarded as soft skills and giving them a framework to link improvement to increases in turnover and profitability – hard skills. Talent Dynamics allows you to use the principle of flow that lies at the heart of personal fulfillment and attraction as well as lasting business success. People in their flow are fulfilled, enthusiastic and passionate.
Employees are able to uncover their real talent – and that of others – making the enterprise, and their work, more productive, enjoyable, and competitive. Trust is built and team communication becomes constructive, which can allow a team to perform much more effectively, immediately after a Talent Dynamics Pathway Workshop.
Talent Dynamics harnesses the natural talent of every individual and team in the business so that the floodgates of prosperity open and the enterprise discovers more meaningful and profitable ways to serve its customers.
There is a short video here explaining much more about What Talent Dynamics is, what we do, who we work with and the kinds of results clients are seeing very rapidly following programmes with us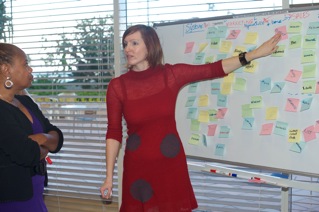 Results we have created recently with clients using  Talent Dynamics Pathway
Here is a video testimonial from Blackpool Council whom we worked with very recently using Step One (a one day programme)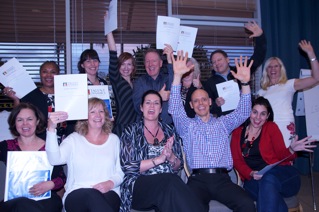 Outcomes of Talent Dynamics Taster Session
For you to experience a 'taster' of the Talent Dynamics Pathway in a fun, energetic and informative fashion 

To raise awareness around individual operating styles using the Talent Dynamics Profile Reports

To develop an understanding of Trust and Flow and how to leverage value effectively 

To reflect on the potential use of the Talent Dynamics Pathway in your Organisation
What you can expect
A Talent Dynamics Pathway taster webinar is a lively, interactive, hour session that serves as a preview of the complete Talent Dynamics Pathway. 
Each participant receives their personal Talent Dynamics Profile Report and will begin to understand the best way to create value within their team and how to leverage that value. 
Often, at this stage, participants start to have real 'aha' moments about why certain relationships in their team are inhibiting performance. They can then begin to appreciate each others' skills and approaches.
By the end of the Session, you will have an enhanced understanding of your own Profile and how you can get more into flow 
The session delivers a high level of insight into both the power of Talent Dynamics Pathway and also how you can operate much more efficiently. It serves as a great way to check out if the Talent Dynamics Pathway is appropriate for your businesses needs and is also a great way to learn more about yourself.
Talent Dynamics Master Trainer - Michelle Clarke
Michelle Clarke will lead this session.
Michelle founded Talent Dynamics in 2010 with Roger James Hamilton. Talent Dynamics is an extension of Wealth Dynamics and was created specifically for corporates and large teams. In 2011 Talent Dynamics launched in Australia, Japan and South Africa and was recognised as a finalist in the highly coveted BIBA New Business of the Year awards. 
Michelle has led large corporate teams, helped build small businesses and establish global enterprises.
As former Head of Leadership Development for Retail at Marks & Spencer PLC she was responsible for the M&S move into Germany, developing the national leadership team for future expansion.
In 2006 she built her own business, one that allowed her to combine her exceptional skills of speaking, writing and performance consulting by adapting Wealth Dynamics as the primary tool for facilitating team and individual business success in her customers' businesses.
Michelle gained significant experience as head of an international social entrepreneurs network for building global teams, and training and developing leaders in 22 countries and 55 cities around the world. She also led a global transition project which transformed and launched XL Nation in 25 countries.
She launched the charity StepUP Foundation in the UK in 2008 to give teenagers access to inspiring speakers and mentors and is involved regularly as a volunteer in the local community
Have questions about Talent Dynamics The No.1 Business Development Pathway - Taster Webinar?
Contact Talent Dynamics
Attendee List
Sort by:

Date

|

First Name

|

Last Name
Organizer
Talent Dynamics is the Leader of the Trust Movement, a Business Development & Training Company.  We work with Businesses, Coaches, Trainers and HR Professionals, to rapidly build Trust throughout organisations, providing powerful tools to enable and enhance sustainable Trust Cultures whilst achieving rapid returns on investment.
If you have any questions at all about how to book a ticket just call 01772 634994 so that someone can help you out directly.
or e-mail janet.carter@talent-dynamics.com