Description
Looking to take your first step on the digital career ladder? Or maybe you're an experienced professional searching for a new opportunity or a change in career?

Come along to the largest digital, creative and tech careers fair in the South East, showcasing the best job opportunities and companies from Brighton and beyond.

Whether you're looking for a job in design, marketing, UX, games, production, animation, web and app development, virtual reality, or something in between, this fair will put you face-to-face with key contacts in the industry.

Alongside a range of great local businesses who are recruiting, the day will also feature CV clinics with the National Careers Service, talks from industry experts on how to achieve a fulfilling career in digital, and advice and support for those interested in or working in freelancing.


Here are just some of the companies exhibiting on the day, with many more to be announced soon!


Madgex power the most recognised media brands on the planet with their job board technology.
Natives are the student specialist marketing group.
Curiscope inspire curiosity through Augmented Reality.
DabApps design and build bespoke software and applications.
Mediatonic is a leading independent games studio.
Aimer Media develop new publishing models using the opportunities created by mobile app frameworks.
Brightwave are the leading agency for next-generation digital learning products and services.
Make Real are an award-winning studio creating immersive (VR, AR, 3D) digital products for learning and change.
Cogapp are industry-leaders in producing innovative, high-profile work for museums and online archives.
Futrli help small businesses succeed through their business execution software.
The Security Bureau provides high-quality cyber security insights through their innovative products.
American Express are a global service company that enrich lives and build business success.
Animalive create real-time character animation solutions for live interaction and content generation.
Envision Pharma create purpose-built software and scientific solutions for the medical affairs space.
Hyve Managed Hosting is the UK's leading Cloud Solutions Provider.
---
Talent Fest 2019 is sponsored and supported by many of the city's digital and tech companies who are all committed to making the Sussex region the best place for anyone to have a fulfilling digital career.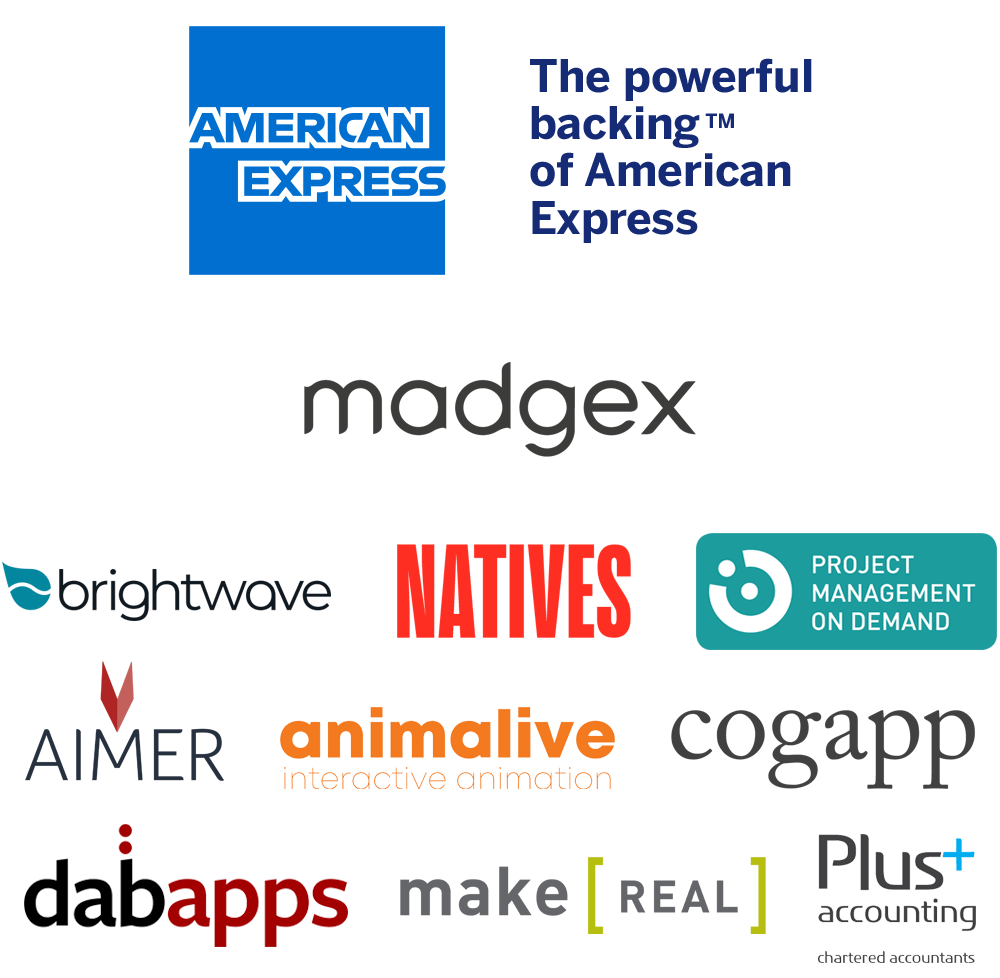 We are committed to supporting diversity and inclusivity in our sector and have worked to make this event open and accessible to all. If you wish to discuss any barriers to your attendance with us, or just have any questions, feel free to get in touch.
Check out what else is happening as part of Talent Fest 2019 here.