Get one-to-one advice on how to produce an outstanding portfolio or improve upon an existing one.
About this event
Due to the current circumstances surrounding Coronavirus (COVID-19) and for the safety of our attendees and contributors, Talent Fest 2020: Portfolio Clinic will now be taking place virtually.
We know how important it is for our community to come together at this unprecedented time, and thanks to the support of our sponsors and contributors, we are still able to provide this platform to (virtually) connect you with industry experts.
Are you an aspiring or practising designer, developer, artist or animator looking to get feedback on your portfolio?
Talent Fest 2020: Portfolio Clinic offers a rare opportunity to get 1-2-1 advice on how to create an outstanding portfolio or improve upon an existing one from some of Brighton's top creative agencies.
Plus, we'll be sharing insights from some of our design community's best freelancers who will be giving their advice and tips on successful freelancing in the digital, creative and tech sector.
Our industry 1-2-1s will take place either on the phone or as a video call. Please select the company you would like to meet with and choose an available slot.
Please note that due to the popularity of this event and to allow as many people to benefit as possible, spaces are currently limited to 3 slots (1 per company) per attendee for this event.
Companies
American Express: A global service company that enrich lives and build business success. This is a chance to get advice from Senior UX Designers at American Express.
Baxter and Bailey: A brand design company, specialising in brand strategy, brand identity, brand communications and brand environments.
Buff Motion: A design-driven animation and motion graphics studio, specialising in 2D and 3D motion design, animation, graphic design and illustration.
CCD Design & Ergonomics: A multi-disciplinary design company, specialising in UX/UI through to immersive and Virtual Reality.
Cogapp: An agency for digital projects, specialising in front-end, back-end and full stack development, data and UX design.
Clearleft: A digital product and service design consultancy, specialising in UX strategy, design research, UX design, product design, UI/visual design and front-end development.
MAG Interactive: MAG makes some of the world's biggest mobile phone games, specialising in game production, business development, entrepreneurship, game programming, game art and analytics.
Plug-In Media: A BAFTA-winning digital media production company, specialising in character design, concept art, backgrounds, animation, storyboards, project management skills, scriptwriting and game design.
Shake It Up Creative: A design and marketing company, specialising in websites, web design, graphic design, marketing, social media and strategy and planning.
Studio Evoke: A creative agency designed for brands, specialising in branding, graphic design, strategic thinking, moving image, animation, web, environments, illustration, photography and printed materials.
Studio Kidd: A design-led studio, specialising in graphic design, digital design, branding, web design, logo design and print design.
Studio Syrup: A visual communications studio, specialising in creative direction, illustration, animation, design, branding, film and marketing.
UnitedUs: A strategic brand agency, specialising in brand strategy, account management, design, art-working, illustration and photography.
Wolfcub Digital: A design studio that creates beautiful websites and digital products, specialising in UX and UI design, digital design and digital product design.
-----------------------------
Talent Fest 2020: Portfolio Clinic is part of a week-long skills festival for the digital sector. It is supported by many of the city's digital and tech companies who are all committed to making the Sussex region the best place for anyone to have a fulfilling digital career.
A huge thanks to our headline sponsor American Express, sponsor Bright and supporters Plus Accounting, Cogapp, Leaders Plus and Buff Motion.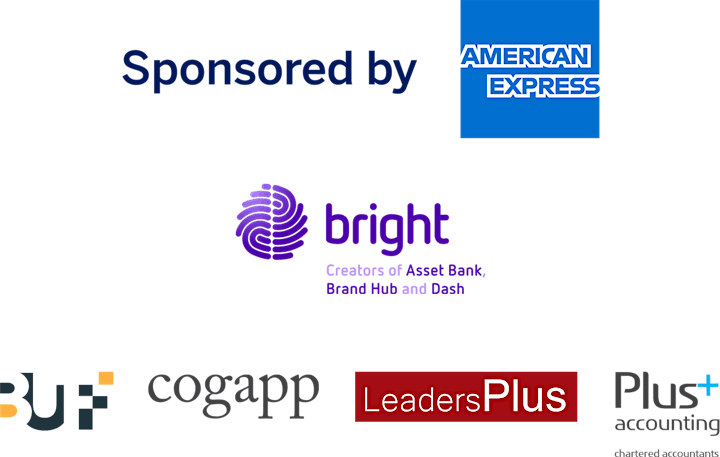 We are committed to supporting diversity and inclusivity in our sector and have worked to make this event open and accessible to all. If you wish to discuss any barriers in engaging with this event, feel free to get in touch: rebecca@wiredsussex.com