Description
Looking to start or grow your career in the digital, technology and creative sector (or are simply curious)? Come and chat to some of the best recruiting companies and find out about job opportunities in the sector. Hear talks from industry insiders and get advice at C.V. clinics and practical workshops.
Companies taking part include:
Bozboz, Brandwatch, Brightwave, Cogapp, Creative Process, DabApps, Fresh Egg, Further My Future, GENE Commerce, Graphite Digital, Hare Digital, Hyve Managed Hosting, iCrossing, Ideal, INVIQA, Jollywise, Legal & General, Lumesse Learning, MAG Interactive, Make Real, Maker Club, Maxoptra, MET College, Natives Group, Reward Cloud, SaleCycle, Brighton and Hove Living Wage Campaign, The Student Room, TrustedHouseSitters, University of Brighton, West Pier Studio, William Reed Media, Wired Sussex.
Find out more about the companies taking part: talentfestival.co.uk/jobs-fair
Talks:
Getting a career in the digital sector - James Brooklyn (Wired Sussex)
How to do what you love: the jigsaw career - Lizzie Hodgson (ThinkNation)
Starting out in digital & e-learning - Jessica Chandler (Brightwave Group)
From school to start-up - Chris O'Hare (Hare Digital)
Making things that make you happy - Mark Slade (Propellernet)
You don't have to write code to work in tech - Cat Baker-Bassett (DabApps)
It's never too late to code - Freya Nash (Ocasta)
What is UX and how are we affected by it every day - Ben Sauer (Clearleft)
Stand out from the crowd - CVs and interview plans for digital roles - Rich Dixon (Legal & General)
Create a winning CV - National Careers Service
Interview Techniques - National Careers Service
Apprenticeships for all - National Careers Service
---
Be sure to check out Talent2018: Portfolio Clinic, which offers a rare opportunity to get one-to-one advice on how to create an outstanding portfolio that catapults you into the digital, media and technology sector. Get your free ticket!
Massive thanks to our sponsors and supporters: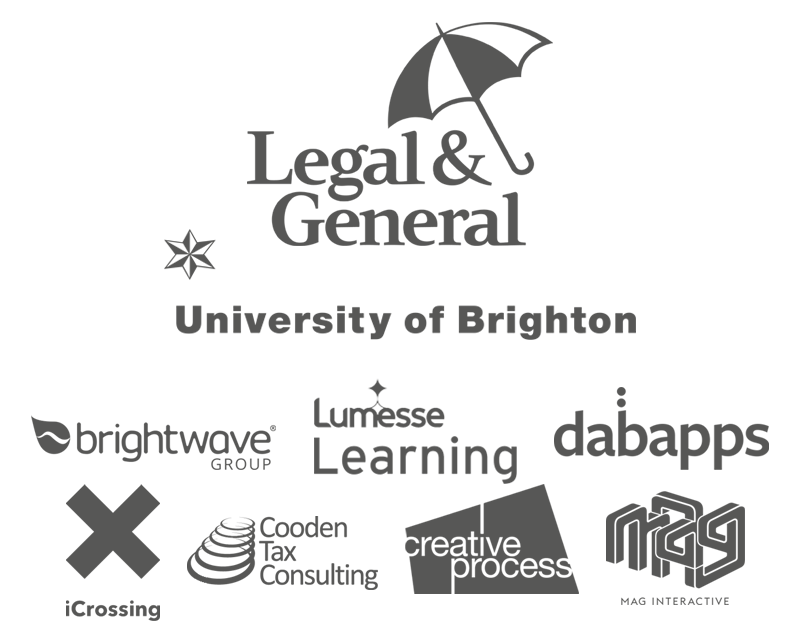 Organiser of Talent2018: Jobs Fair