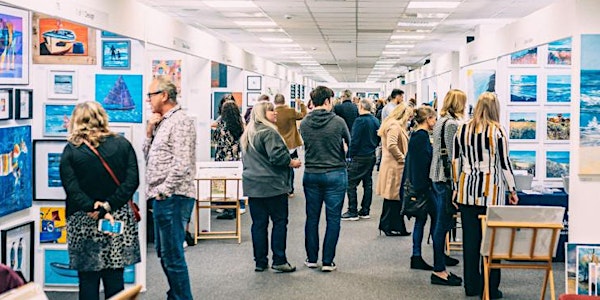 Talented Art Fair, Brighton Racecourse 1st to 3rd of July 2022
Location
Brighton Racecourse
Freshfield Road
Brighton
BN2 9XZ
United Kingdom
Talented Art Fair welcomes you to discover over 100 of the most exciting established and emerging contemporary independent artists.
About this event
Talented Art Fair welcomes you to its 5th edition from the 1st to 3rd of July 2022 at Brighton Racecourse, where you will discover some of the most exciting established and emerging independent artists working today in the UK and overseas, giving you, the art-loving and buying public, the chance to purchase affordable art directly from them in a friendly and relaxed environment.
Talented Art Fair are both dog & child friendly, so our event is for you whether you are a single person, a couple or a large family!
​The venue promises a well stocked bar, cafe, background music, free WiFi and free parking.
Talented Art Fair was founded back in 2017 by Lemon Art, the team behind the New Artist Fair, with the aim of offering the public a friendly and affordable place to purchase art directly from established and emerging talented artists. In doing so, the fair provides a physical platform for successful artists to interact personally with their collectors and also allows them to grow their client list.
Having established itself in London, Talented Art Fair is now bringing its 5th edition to a whole new demographic in Brighton, where locals and tourists alike can meet our talented artists and buy directly from them, commission free!
All of the visitors coming to the Talented Art Fair are in for a real treat with over 100 exhibiting talented artists, both local and further afield, covering all styles and genres of artwork including photography, digital art, abstract paintings, still like, landscape/seascape paintings and 3D art, ceramics and sculpture.
We look forward to welcoming you to this fabulous event, see you there!