Description
As human civilisation crumbles, the aspiring writer Arthur Brown sets out on his thousand-acre farm to spend his final day doing what he's always wanted to do: write a book. However, the plan soon goes awry as a host of other survivors descend upon the farm: an exasperating religious fanatic, a woman searching for her childhood time capsule, her bitter ex-boyfriend on the hunt for redemption, and a man claiming to be Jesus Christ reincarnate. But who is Nyssa, The Girl in Yellow, who returned from beyond the grave? Is Jesus the real deal? And, if not - who is he, and what does he want?
Journey to the Guildhall, Winchester on July 3rd for the premiere of 'TALES FROM THE APOCALYPSE,' a feature-length sci-fi movie encompassing gods, death and time capsules, filmed on location across Hampshire, UK.
Doors open at 19:00, with the film running from approximately 19:30 - 21:00 in the King Alfred Conference Chamber. Tickets will be available on the door (cash only) subject to availability. The film will be preceded by a short introduction and followed by a Gag Reel.
STARRING
Jake Mace as Arthur Brown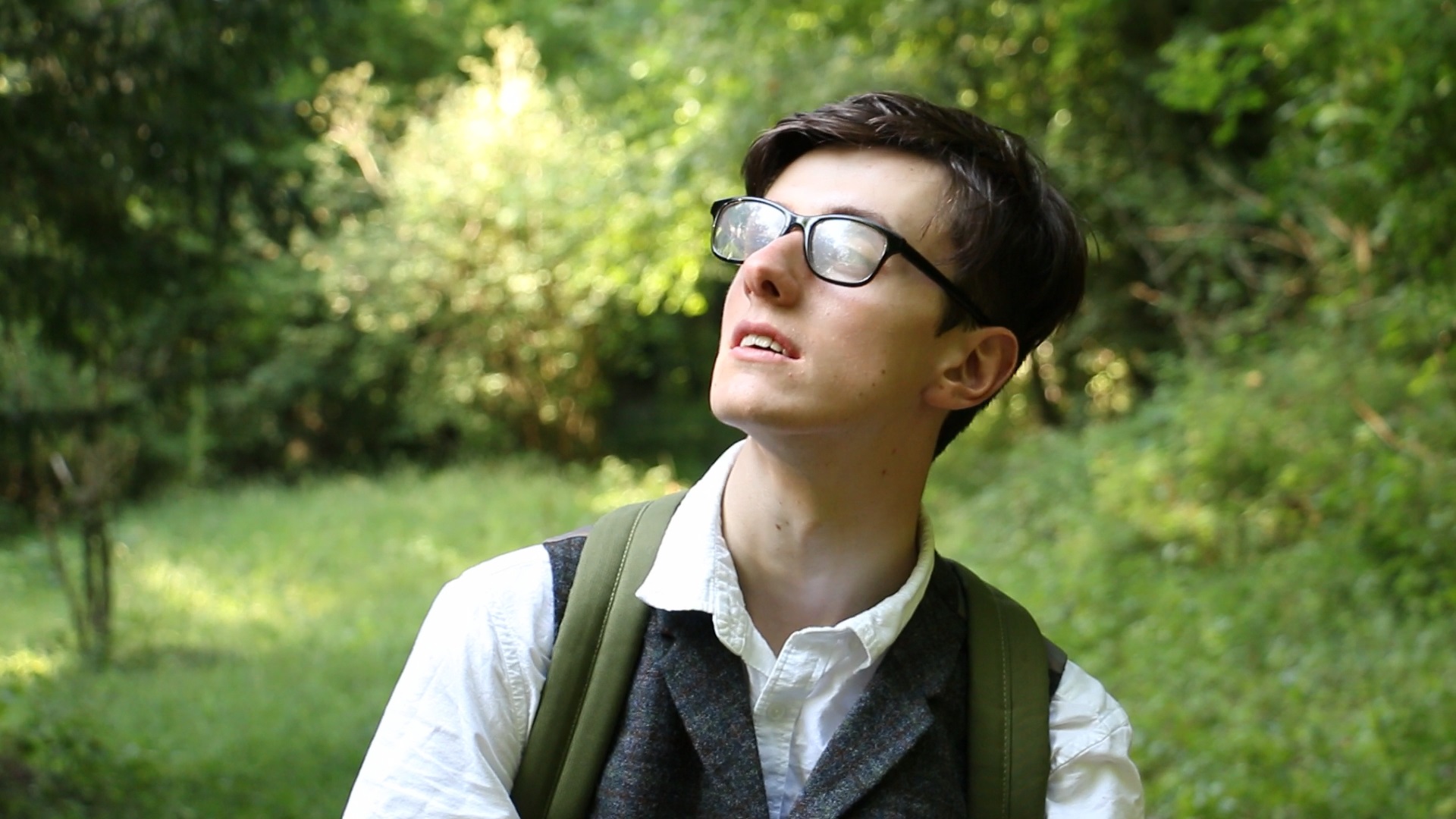 Jake is a writer, director and actor based in Hampshire. He heads Slipshod Theatre, a fringe theatre company which has produced a slew of successful historical comedies at the Edinburgh, Camden and Brighton Fringe Festivals, with this year's production of 'Space Junk: A Soviet Musical' set to be the biggest one yet.
Mike Dorey as Blake McCoy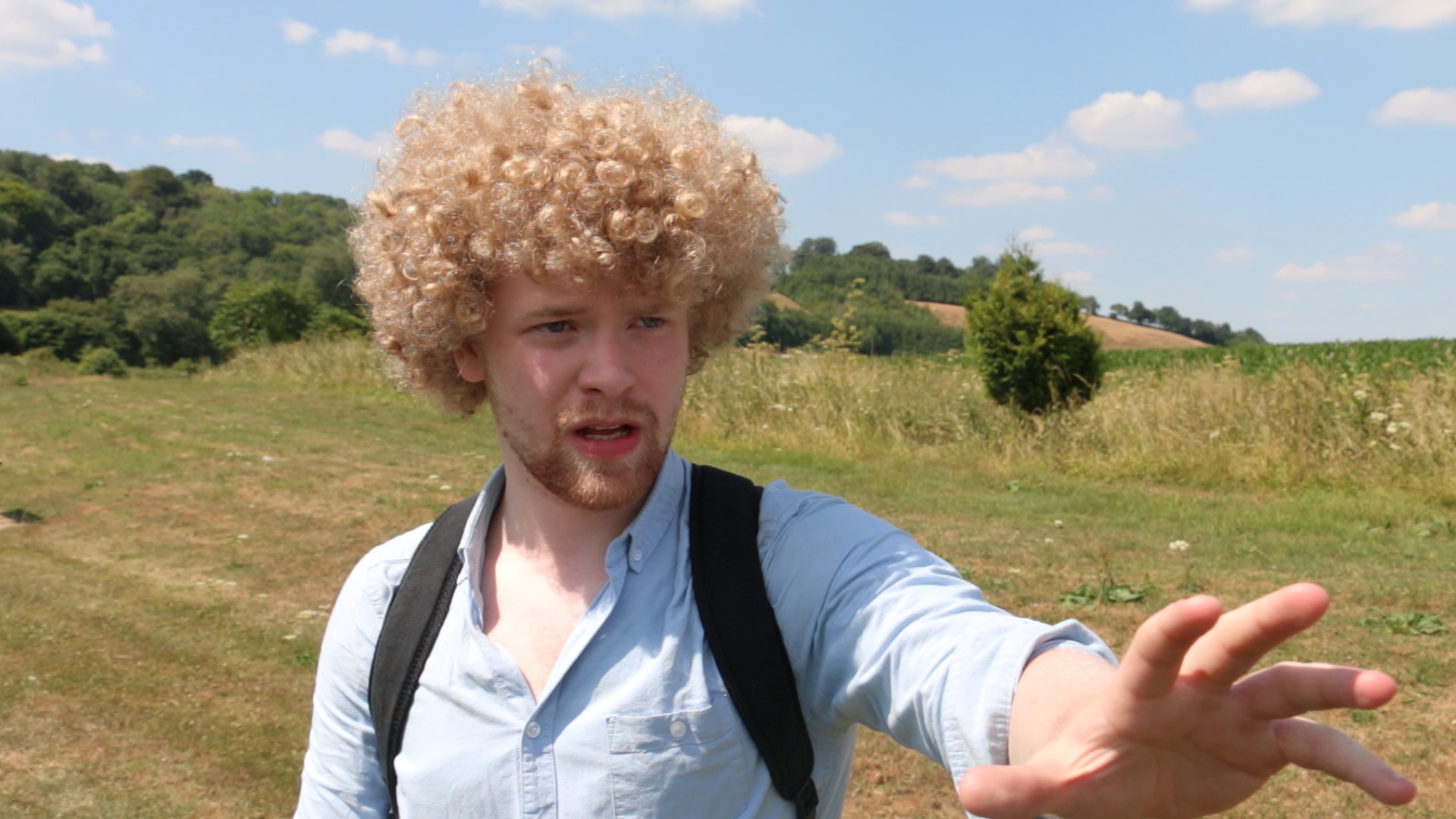 Mike is an actor and director based in Hampshire. A regular face in both Slipshod Theatre and Domino's ads, Mike works in and around the theatre scene of Winchester as an actor and directing assistant.
Livvie Newman as Martha Jacobs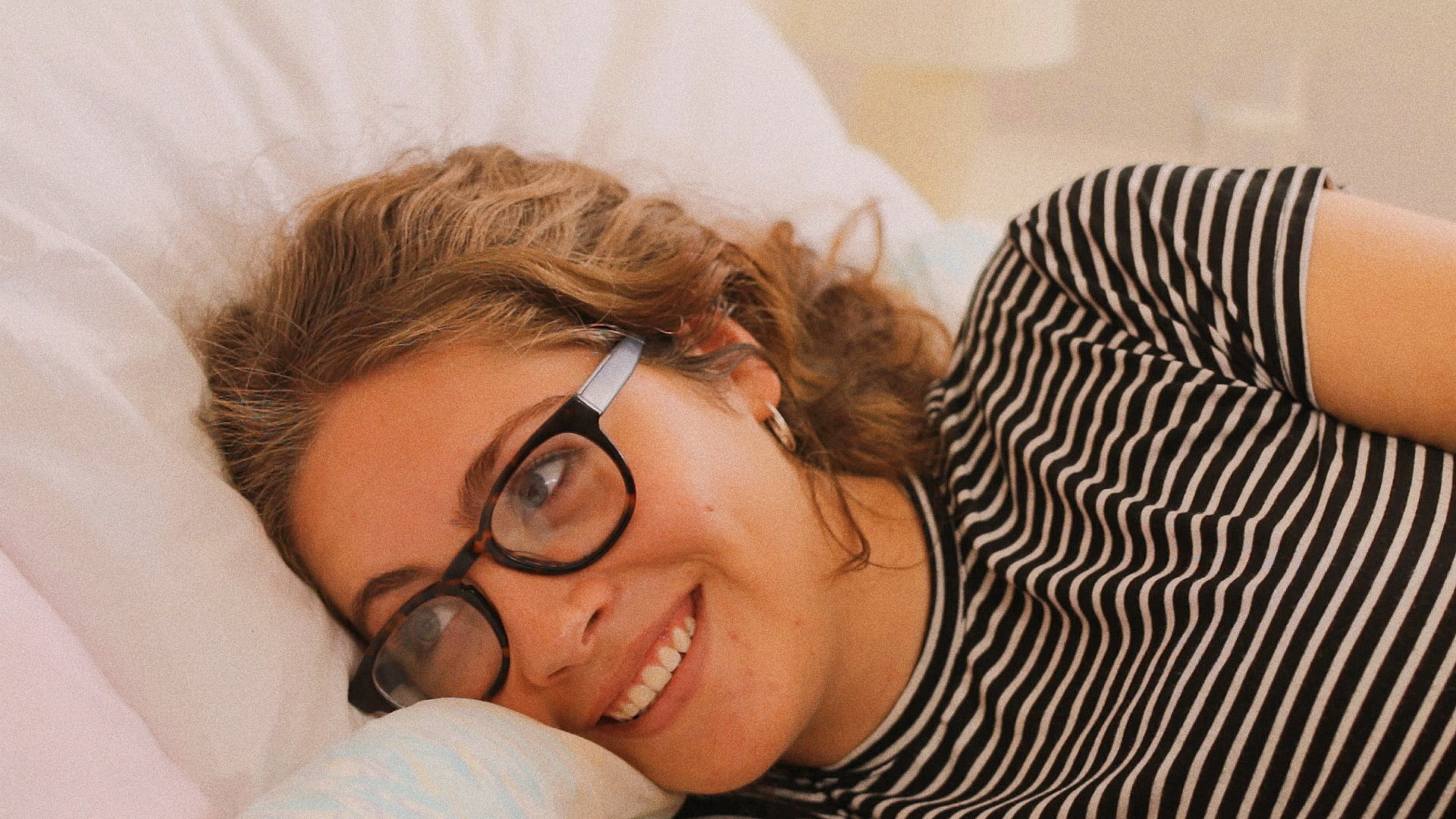 Livvie is an actor and comedian based between Hampshire and Bristol. When she isn't doing stand-up or an English degree, she performs with the critically acclaimed sketch comedy troupe the Bristol Revunions.
Harry Smith as Alfie Maynard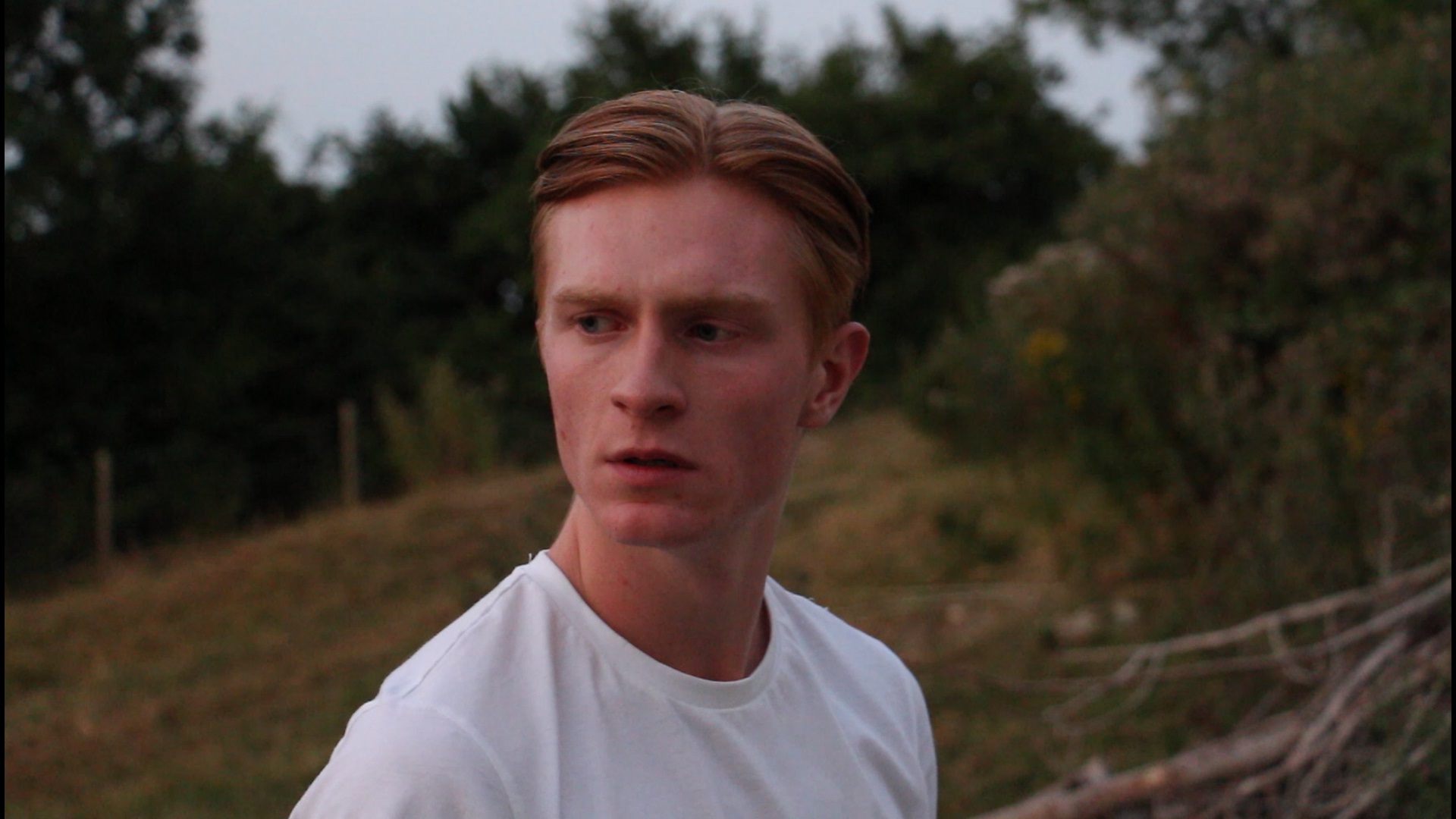 Harry is an actor and musician based between Hampshire and London. If he isn't philosophising at UCL, you can find him performing anything from live jazz to student theatre.
Aditi Mohan as Nyssa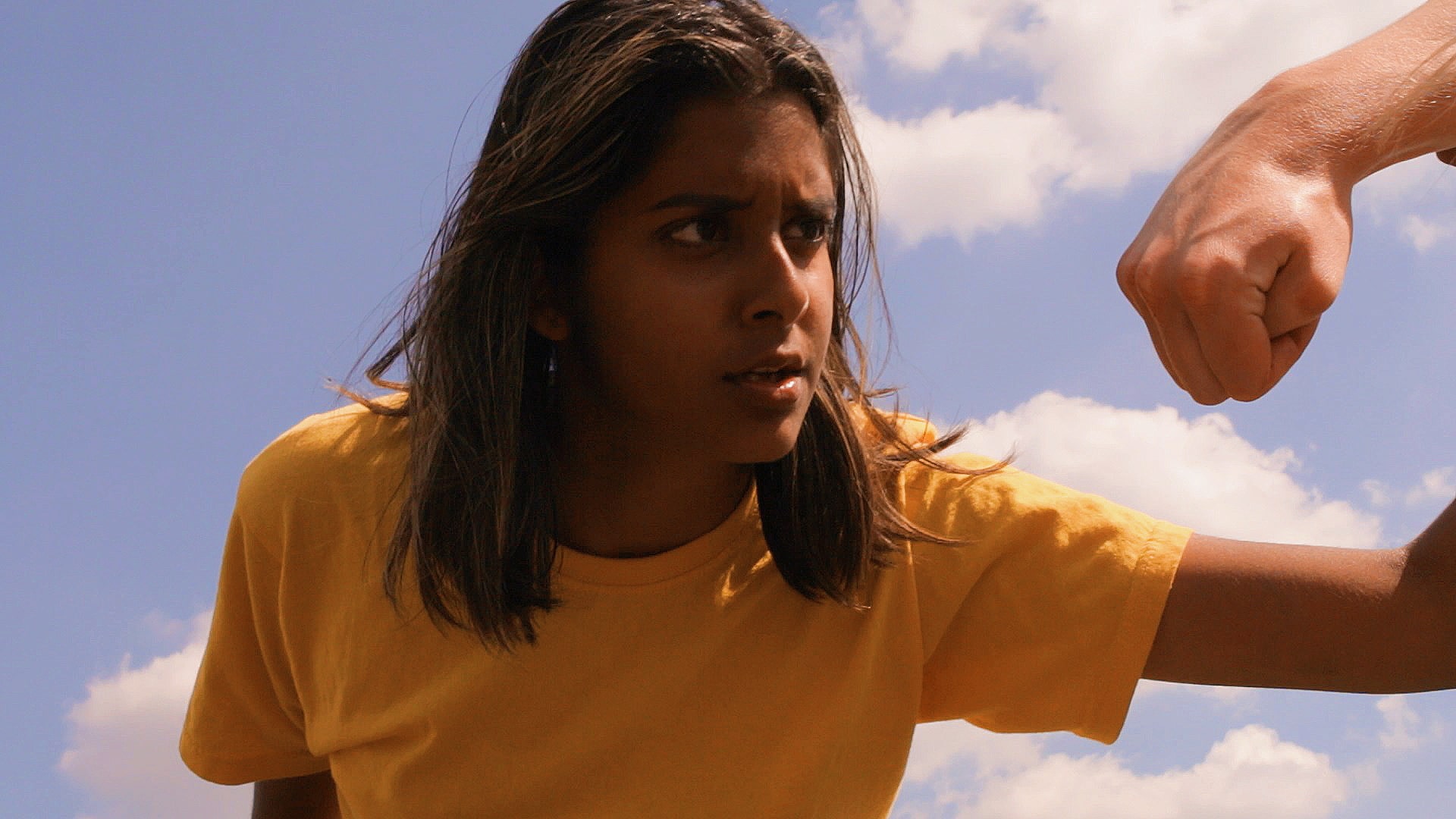 Aditi is an actor based in Hampshire and Cardiff. A regular face across Cardiff University's acting scene, Aditi can also, much like Livvie, often be found buried under a pile of books for her English degree.
with Sara Diab as Talia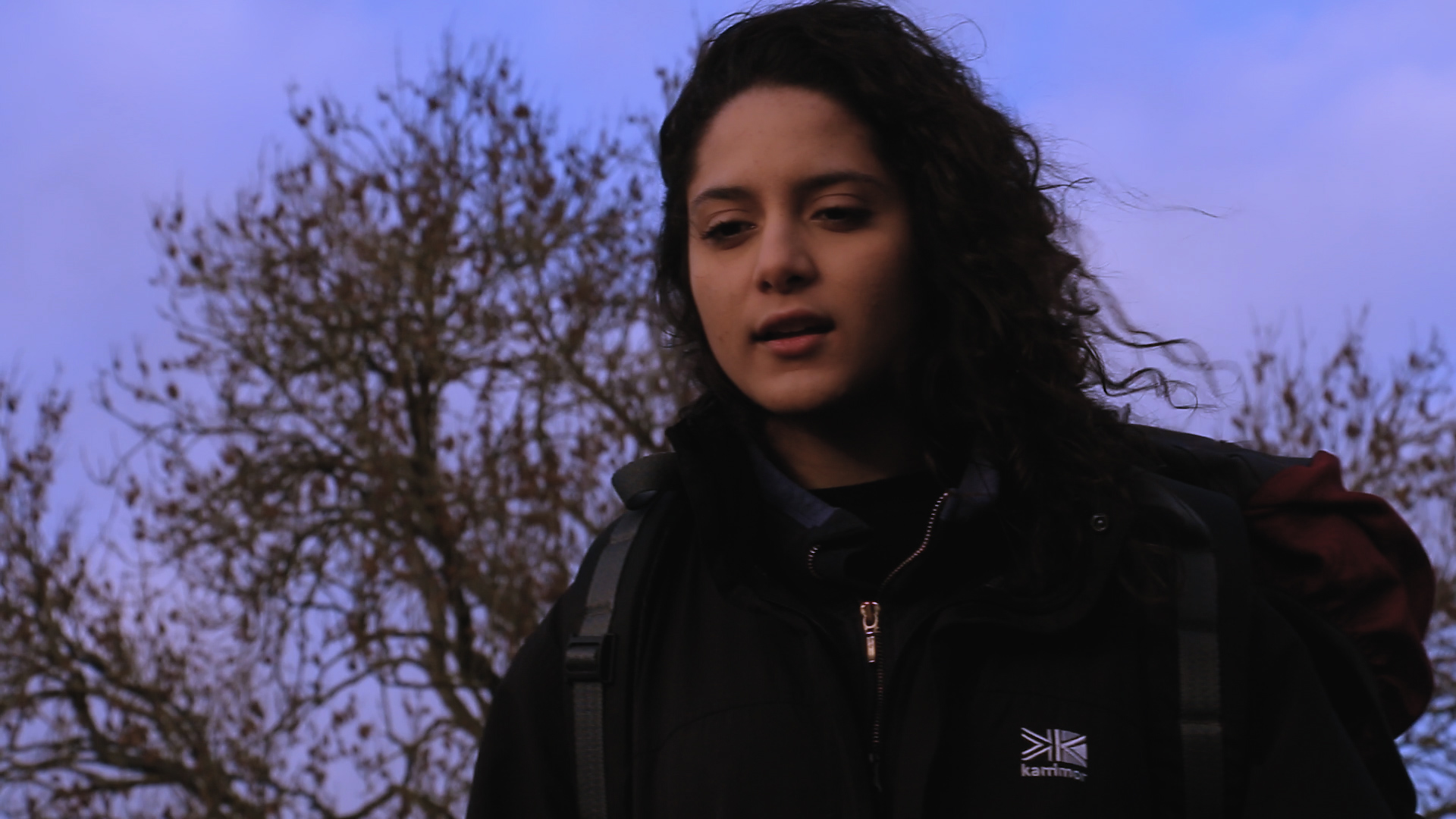 Sara is an actor and writer based in Hampshire, performing across a range of films, short and long, and theatre. If she isn't acting or waitressing then you can no doubt find her trying to control her remarkably over-friendly dog.
and Ronan Goron as Jesus Christ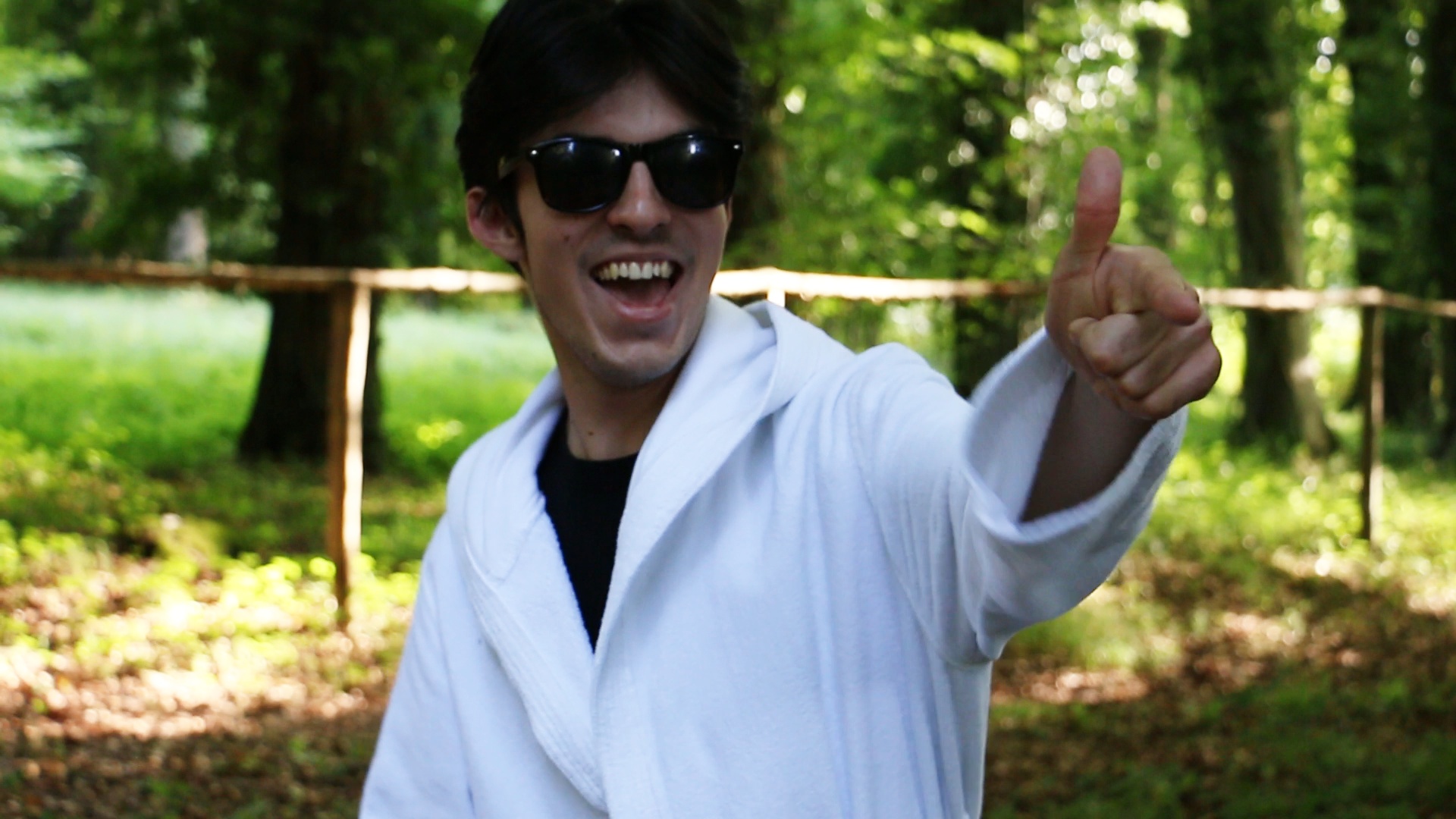 Ronan is an actor and musician based between Hampshire and Sussex. As befits a Film student, Ronan spends his time acting, admiring his selection of film posters, and performing in his band, October Days.
Director of Photography - Arthur Fleetham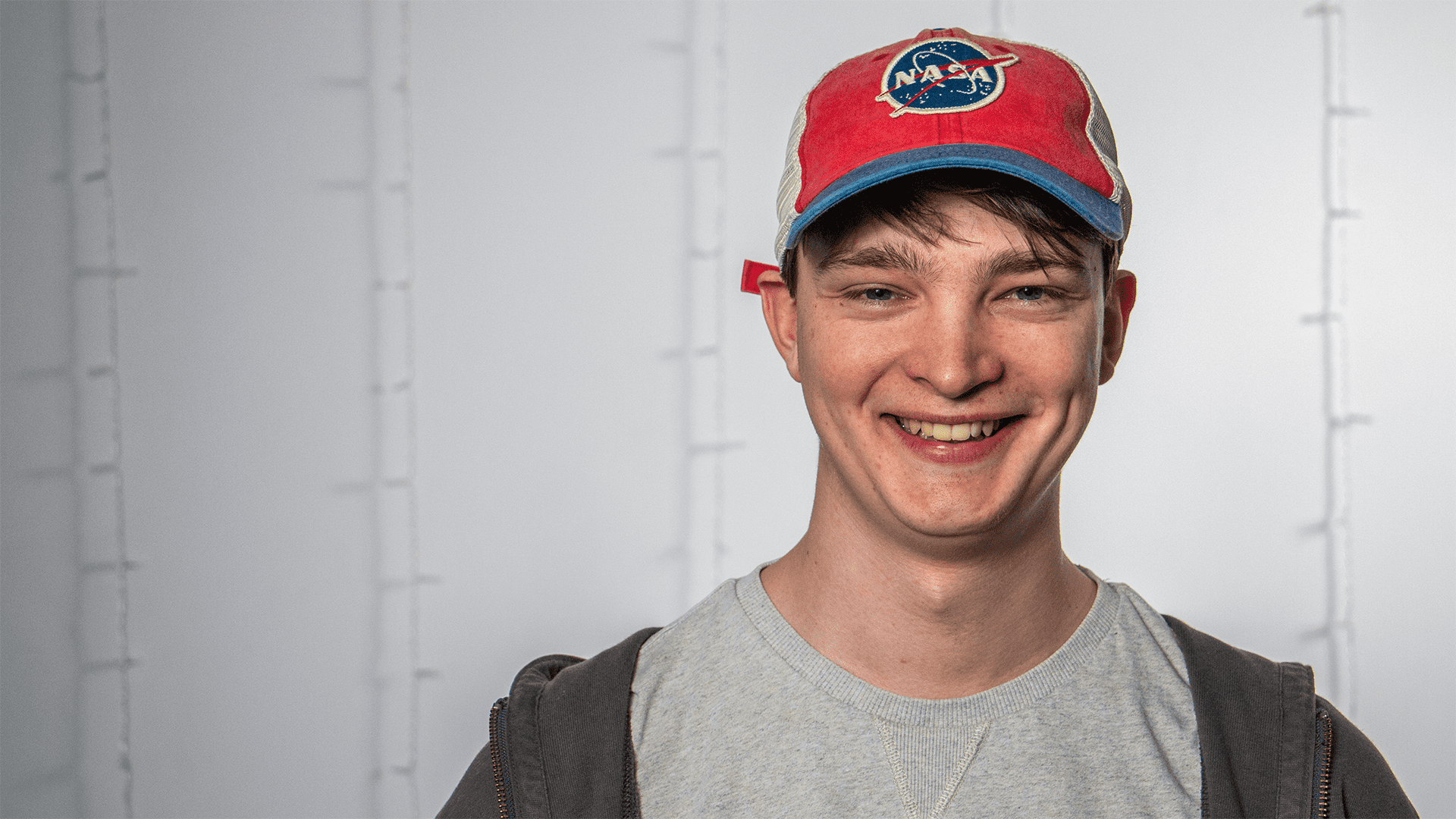 Arthur is a photographer and technical wizard of sound and light based between Hampshire and Bournemouth. He can always be found behind a camera, in a tech booth or 3D-printing essential pieces of equipment.
Original Score - Maddie Ashman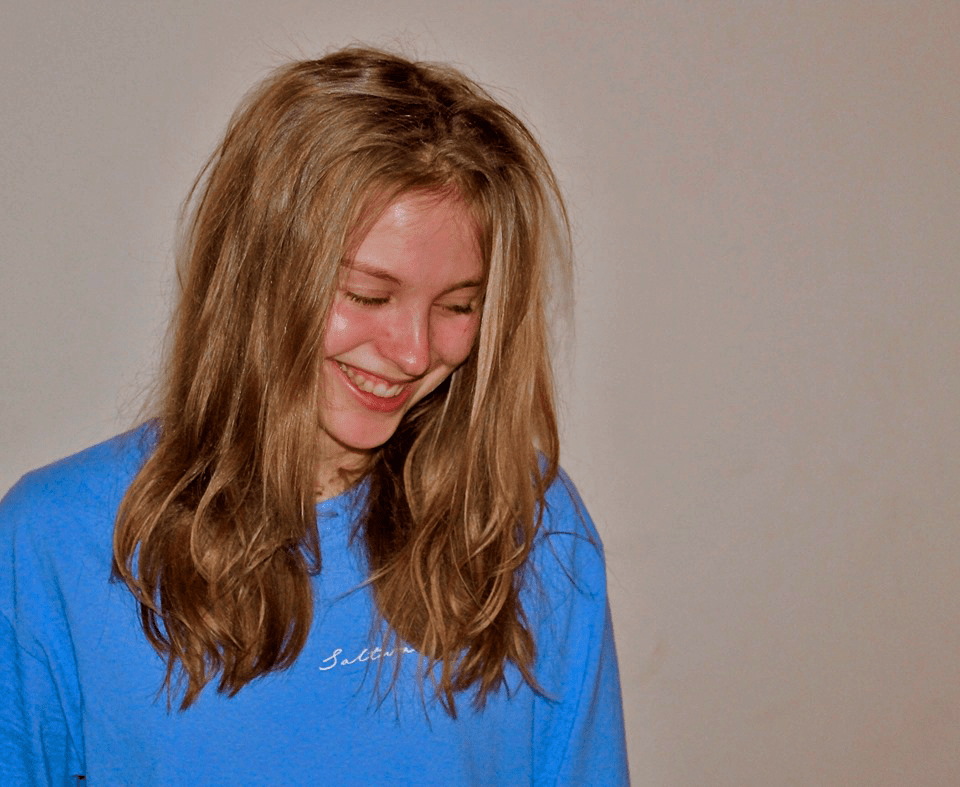 Maddie is a musician and singer/songwriter based in London and Hampshire. A forever-busy multi-instrumentalist, Maddie can currently be found performing across Europe with the acclaimed singer/songwriter Tom Rosenthal.
Poster Design by Alex Pellatt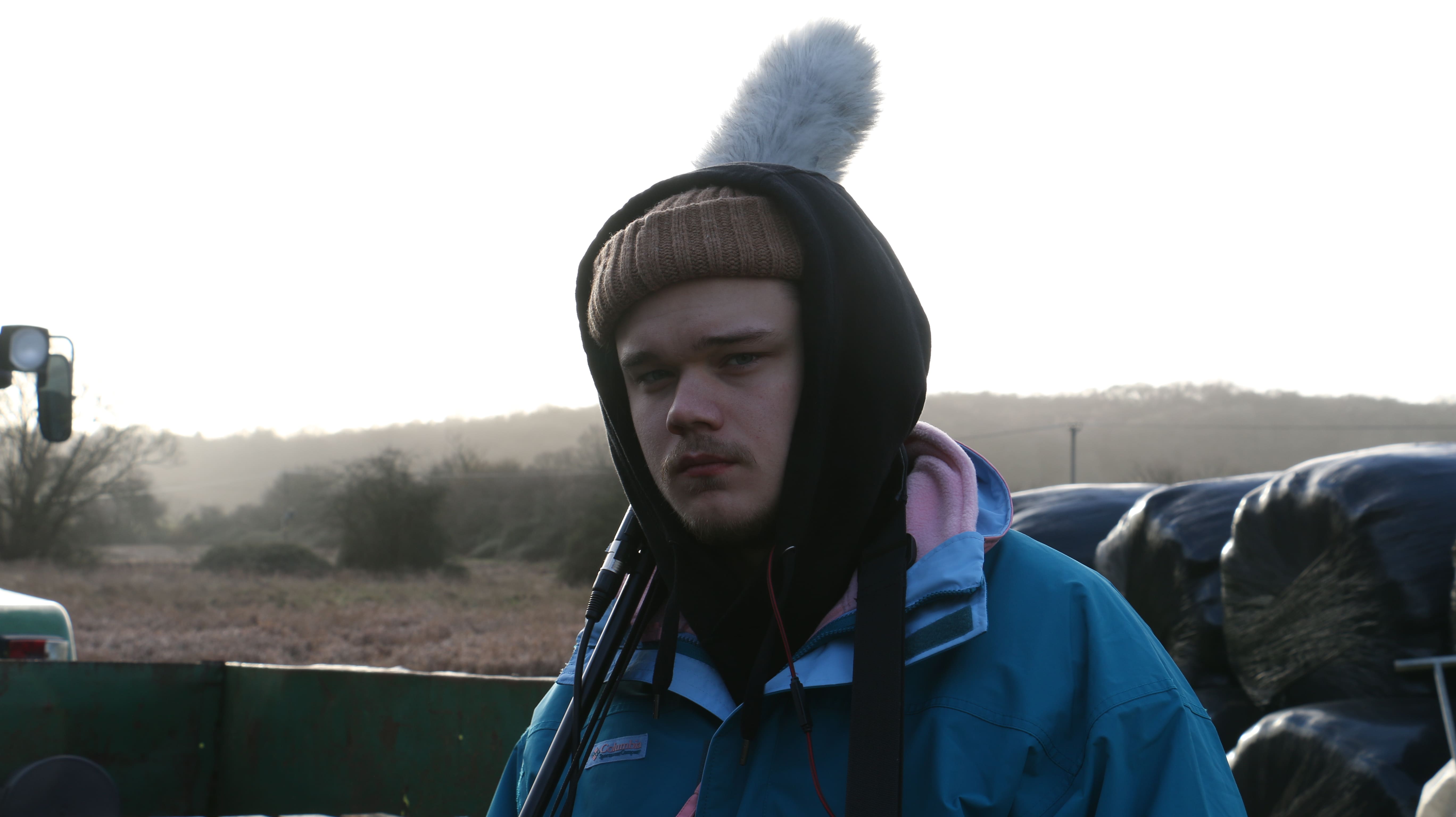 Alex is a graphic designer and photographer based in Hampshire and Oxford. If he's not gruelling over his Ancient History degree then he'll be playing board games or rewatching Peep Show for the 857th time.

Produced, Written and Directed by Jasper Cresdee-Hyde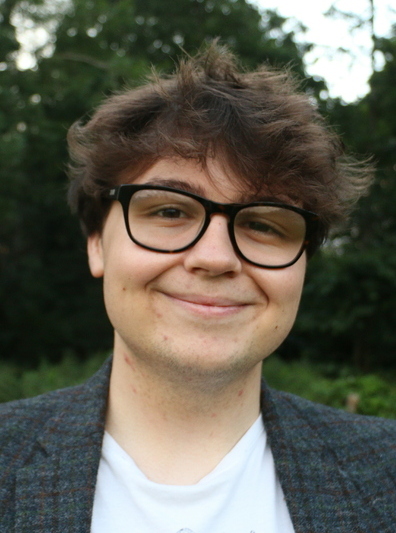 Jasper (err, me) is a writer, director and photographer based in Hampshire. Now that 'Tales' is nearly completed, I'm probably going to go on holiday for four years.
See you there!