Event Information
Refund Policy
Contact the organiser to request a refund.
Eventbrite's fee is nonrefundable.
About this Event
The Gardens Trust is delighted to welcome Michael Holland as our first guest lecturer on our new regular weekly lecture series:
Michael had a 25-year career at the eminent Chelsea Physic Garden in London, and for the last 17 years was their Head of Education. He has taught tens of thousands of people, aged 2 to 92, about the natural world. He has appeared on a number of television and radio shows and podcasts about plants and history (including Channel 4's Sunday Brunch, Channel 5's 'The Thames: Britain's Great River' series with Tony Robinson and Mr Plant Geek's Plant-Based Podcast to name a few). He is the author of I Ate Sunshine for Breakfast
These illustrated talks will bring to life some of the many stories of some of our best-loved fruits - including aspects of their historical and geographical roots, folklore, symbolism, botany, nutrition, chemistry and more. Each of the four talks will zoom into a different plant family and highlight some of its most notable members, siblings and cousins.
This is a 4 week online course, with 4 x 90 mins (max) sessions, once a week on Tuesday mornings, starting on 4th August.
If you wish to join individual sessions rather than the whole course please click on the link for the appropriate date and purchase an individual ticket.
Attendees will be sent a Zoom link prior to the start of the course.
Week 1 : 4th Aug - Core and more: Apples, Pears and the Rose family. After defining what a fruit actually is, this illustrated talk will delve into a variety of subjects from forbidden fruits and corporate logos to divination and natural medicine. The evolutionary, ecological and environmental implications of industrial orchards will be featured and you might even find out where baby apes sleep.
https://www.eventbrite.co.uk/e/core-more-tickets-113135956692
Week 2 : 11th Aug - Zest and the rest: Oranges and Lemons and the Citrus family. Members of this fruity family have worldwide appeal. The segments of this illustrated talk will touch upon world-changing medicinal and technological breakthroughs, tangy tastes, perfumery, electricity, etymology, religious symbolism and much more. What exactly is a tangelo? How ugly is the Ugli fruit? And when is grapefruit bad for you?
ventbrite.co.uk/e/zest-and-the-rest-tickets-113137250562
Week 3: 18th Aug - Saucy and spicy: Chillies and tomatoes and the fruits of the nightshade family. This illustrated talk will cover Scoville Units, goji berries, witches on broomsticks, pharmaceutical breakthroughs and 'Wolf Peaches' slithering at 0.028 mph! We'll get under the skin of seed dispersal, visit the sewage plants and hopefully gain some Heinzsight.
https://www.eventbrite.co.uk/e/saucy-and-spicy-tickets-113137974728
Week 4 : 25th Aug - 'Gourd Almighty': The Cucumber family. This is a truly versatile plant family. It's members are exfoliating, water-carrying, sound-enhancing, worm-expelling, breath-freshening, ink-erasing, soothing, cooling and nourishing. This illustrated talk will explore aspects of botany, geography, ethnobotany, innovative horticulture and more. What is it with cats and cucumbers?
https://gourdalmighty.eventbrite.co.uk
Although we hope you will join the course " live" so you ask Michael questions afterwards, we will be recording each lecture so that if you miss a session for any reason you will be able to catch up during the following week. The link to the recording will be sent out later on the day of the lecture.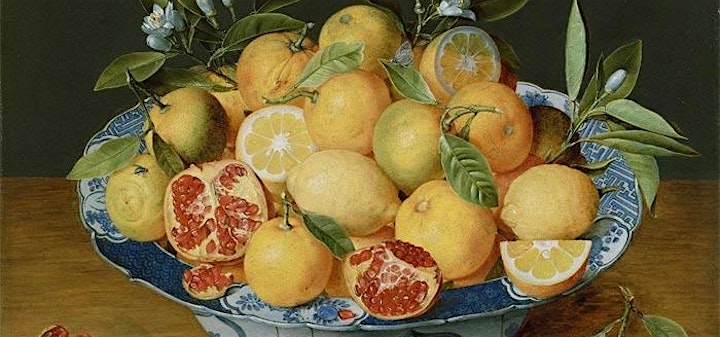 Date and Time
Location
Refund Policy
Contact the organiser to request a refund.
Eventbrite's fee is nonrefundable.