Tales of the Riverbank: Walk & Talk, Stories of our Exotic/Immigrant Plants...
Description
This is one of a series of events that BBC are running between June and October, exploring and celebrating the River Torridge - its history and heritage, natural environment, beauty, and those who use it.

A half day Walk & Talk, led by environmental champion Pete Yeo, from Bideford to Appledore to Instow utilising the Appledore-Instow ferry at approx (3.30pm). Telling the stories of various exotic/immigrant (higher) plants – where they came from, and how, and where they might be going, and why?

Suitable for all ages but children must be accompanied by adults.

Physically able to walk on uneven ground for approximately 3 miles. Wear outdoor clothes and sturdy shoes / boots. All materials provided but a notebook would be useful. Please also bring change for the ferry (adults £1.50, children u16 £1) and be prepared to walk, bus or car-share back to Bideford.

Meet 1pm at the Cattle Market Long Stay Car Park (next to TDC Riverbank House) in Bideford.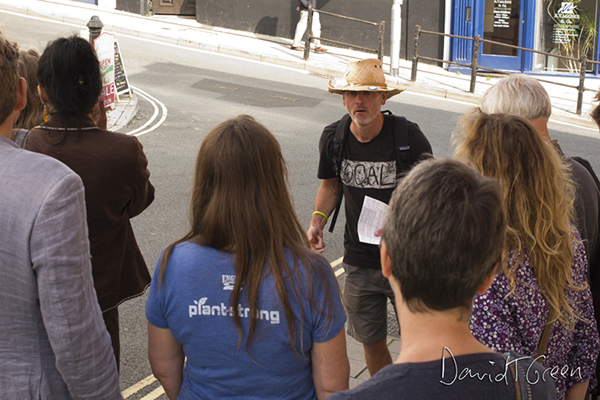 *All events are subject to change please use an email address that you frequently check as any changes will be emailed to you in the days before the event is scheduled. Any changes will also appear on the EventBrite website.
Booking in advance is advisable, however if this event isn't sold out, places will be available to purchase on the day.