Talk 1: Two Professionals will talk about Puppetry and Disability, followed by a Q&A.
About this event
Following on from the NPF 2018 puppetry talk series, the 2021 Festival series will celebrate puppetry with talks and debates around reaching new audiences and widening participation. Our speakers are up-and-coming local, as well as established, creators and makers. Inspired by puppetry, their narratives centre on contemporary issues such as Disability, Mental Health, Addiction, and Gender Identity. They will talk about facilitating participation, autobiographical stories, and their creative processes.
Laura Guthrie
Using puppetry in my work with learning disabled and autistic adults and children
Laura has created work with both Meander and Bamboozle Theatre for thirty years as a disabled designer and theatre maker. She will talk about how we can use puppets to empower people who use non-verbal communication, to enable them to create and become immersed in stories.
BIO
Laura is a theatre maker, director, facilitator and consultant, based in Derbyshire. She has spent thirty years working as a disabled artist, twenty of these with Bamboozle Theatre and ten years as Co-Director/Founder of Meander Theatre. Her current show Me, Nic & Jo is a disabled-led piece reflecting on the experiences of three disabled women as they navigate their changing friendship. Currently working for Graeae Theatre Company as their Artist Development Manager, Laura is also a freelance Scouting Agent for Ramps on the Moon.
Dr Emma Fisher
Why the authentic voice is necessary when making puppet theatre around disability
Emma will discuss how the puppet's body is the perfect vessel to reclaim the voices of those that have been 'othered'. She will look at puppet theatre by Nikki Charlesworth, Daryl Beeton, Graeae as well as her play, Pupa, and her new show, The Other Limb. These shows explore the puppet's ability to fracture, reform and move in new ways, creating exciting new approaches to expression.
While the stories they tell are unique, much like personal disabled narratives, they share common themes about living as a disabled person in an able world.
BIO
Emma is a researcher, puppeteer, animator, theatre designer, playwright, and educator. She completed her PHD in puppetry and disability in 2018 at Mary Immaculate College. Emma's research explores unconventionally constructed puppets that reflect the disabled body. She is on the working group of the UNIMA Research Commission and co-organiser of the Broken Puppet Symposia on puppetry, disability, health and wellbeing. She founded Beyond the Bark, an inclusive puppet and installation theatre in 2007. Emma teaches puppetry at Mary Immaculate College and is a guest lecturer at Limerick Art College, the London School of Puppetry, and The World Academy of Music and Dance, UL.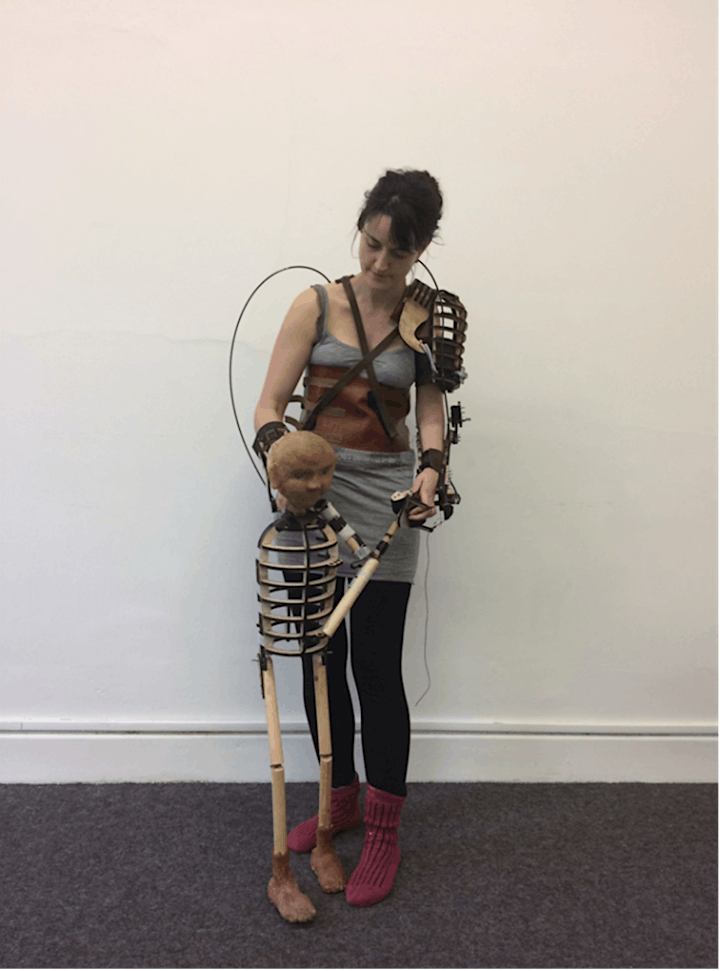 Pupa Rehearsal Emma Fisher Phot Thomas Baker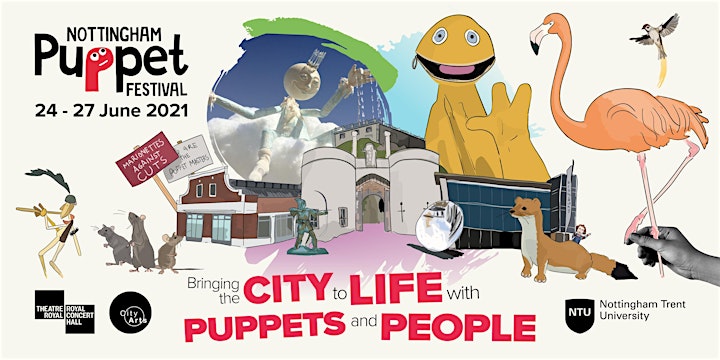 Organiser of Talk 1: Puppetry and Wellbeing