TALK: Emotional Wellness - Principles and Foundation

Thursday, July 4, 2013 from 6:00 PM to 8:30 PM (BST)
Event Details

We are delighted to offer this week's talk by JV Avadhanulu from Auroville, India:
Date: Thursday, 4th July 2013
Talk – Emotional Wellbeing: Principles and foundation 
Wellbeing spans all dimensions of our being: Physical, Emotional, Mental and  Spiritual.
Emotions play an important role in how we experience life and our ability to shape it, as well as the wellbeing of other individuals, groups and society as a whole.
Emotional wellness is a state of 'being' in which we experience equanimity, peace, confidence and contentment – not as a result of the external but an internal state of 'being', whatever the situation/ circumstance or however people may behave.
A person with a high level of emotional wellness 'responds' rather than 'reacts' - it allows us to better interact with and use the resources in any situation.
Thus, emotional wellness is the key to creativity, personal productivity, fulfilling relationships and effective team work.
There is growing interest in the tools and techniques that could help individuals and teams to enhance their emotional wellness. The objective of this talk is to introduce the topic of emotional wellness along with a few simple exercises to build the foundation for a new level of emotional wellness.
The talk presents a unique fusion of modern scientific knowledge with ancient wisdom to create intuitive insights into this emerging field.
Time: Networking from 6.00pm. Talk is 6.30pm until 8.30pm
Venue: The Hub Westminster, 80 Haymarket, London SW1Y
http://westminster.the-hub.net/
Nearest tube: Piccadilly Circus or Charing Cross
Contribution: £10
RSVP: by 3rd July 2013 at http://JVAvadhanuluTalk2July.eventbrite.com
About JV Avadhanulu
At the age of 41, JV (as he is known) was diagnosed with ischemic heart disease, high blood pressure and high blood sugar.  Yoga and life style changes not only healed the 'incurable' disease but also gave him a new life. In 2007, JV quit his professional career to live in Auroville, located in south India (Auroville is the world's first and only internationally recognized experiment in human unity and sustainable living: www.auroville.org) to explore the purpose of life.
He found his purpose in sharing the techniques and tools that helped him to live a happier, healthier and harmonious life. This was the beginning of his new journey in facilitating personal growth workshops.
Prior to joining Auroville, JV had a successful career spanning 38 years across the Indian Navy, academia and in senior management positions across pan-industrial multinationals.
He was one of the youngest persons to receive the Visisht Seva Medal for distinguished service from the President of India.
Since 2008, more than 5,000 people from 30 countries have attended his workshops and retreats, as well as Personal Growth courses at the Indian Institute of Management, Indore (one of the top business schools in India). He is currently touring USA and Europe, conducting workshops on Integral Being and also enjoying the scenic beauty, cultures, cuisine and the people of these continents.  For more information, please click on http://www.joyofpersonalgrowth.com
About Conscious Lab™
ConsciousLab™is an inspirational platform dedicated to thought leaders and executives, who purposely challenge the norm, are visionary and curious to explore new paradigms in management and transformational thinking.
ConsciousLab™ is a social enterprise, an initiative of the International Institute for Human Unity (IIHU), a UK registered charity 279403
Subhash Thaker (co-host) and myself look forward to welcoming you.
With warm wishes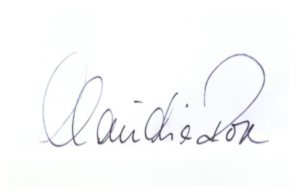 To unsubscribe, please send an email to claudia@consciouslab.org, with 'unsubscribe' as the subject.
If you wish to take friends or colleagues to ConsciousLab™ monthly talks, please note that you need to register each attendee.
When & Where

The Hub (Westminster)
80 Haymarket
SW1Y 4TE London
United Kingdom


Thursday, July 4, 2013 from 6:00 PM to 8:30 PM (BST)
Add to my calendar
Organizer
ConsciousLab - Raising Consciousness in Business
Copyright © ConsciousLab was created to facilitate a shift in consciousness in the business world. Its purpose is to challenge the transactional nature of the workplace, setting a new paradigm for business practice, which is more about collaboration, awareness and humanity. ConsciousLab does not prescribe or subscribe to any one school of management thought or belief. It is a platform that is open to all. In fact, we believe that the diversity of thinking will help us to evolve and grow together. ConsciousLab is a social enterprise and a not-for-profit organisation (UK charity no 279403). For more information: http://www.consciouslab.org
TALK: Emotional Wellness - Principles and Foundation