In this talk Chris Buckley and Sandra Sardjono of the Tracing Patterns Foundation will talk about the fiber materials in the archive of Dani
About this event
The Dani people of the Baliem Valley in Papua possess no looms, but fiber forms an essential part of their lives, so much so that the explorer Karl Heider called theirs a 'culture of string'.
In this talk Chris Buckley and Sandra Sardjono of the Tracing Patterns Foundation will talk about the fiber materials in the archive of Dani material culture, collected by the late Dr O W Hampton during the 1980s and now being conserved by the Foundation. It includes some fascinating non-loom fiber technologies such as plaiting and knotless netting. Large head-nets were important items of dress for women, as well as practical carrying containers. Some of the most interesting and unusual artifacts are stone tools and sacred objects, bound with fibres, feathers from birds of paradise, and other materials. The talk will be a fascinating introduction to a little-known culture.
Chris Buckley is a member of the OATG and a specialist in the looms and weaving cultures of East Asia and Oceania. He is the author of the book 'Roots of Asian Weaving' on the weaving traditions of Southwest China, with Eric Boudot. He has had a varied career, including twenty years spent living in China, during which time he ran a traditional rug weaving workshop in Tibet.
Sandra Sardjono is also a member of OATG. She is an independent researcher and curator, and president of the Tracing Patterns Foundation, a nonprofit cultural organization in California that promotes studies of world textiles and indigenous scholarships. She is former Assistant Curator of Costume and Textiles at the Los Angeles County Museum of Art and Textile Conservator at the Cooper-Hewitt Smithsonian Design Museum, New York.
This event is free for OATG members.
Non-members are kindly asked to make a donation (£3 suggestion) via the OATG PayPal account (please get in touch, if this doesn't work for you). Registration for non-members opens the 1st of October.
The Zoom- link for the event will be sent to registered attendees ca. 48 hours before the event.
The talk will be followed by a discussion, you are welcome to post your questions in the chat during and after the talk.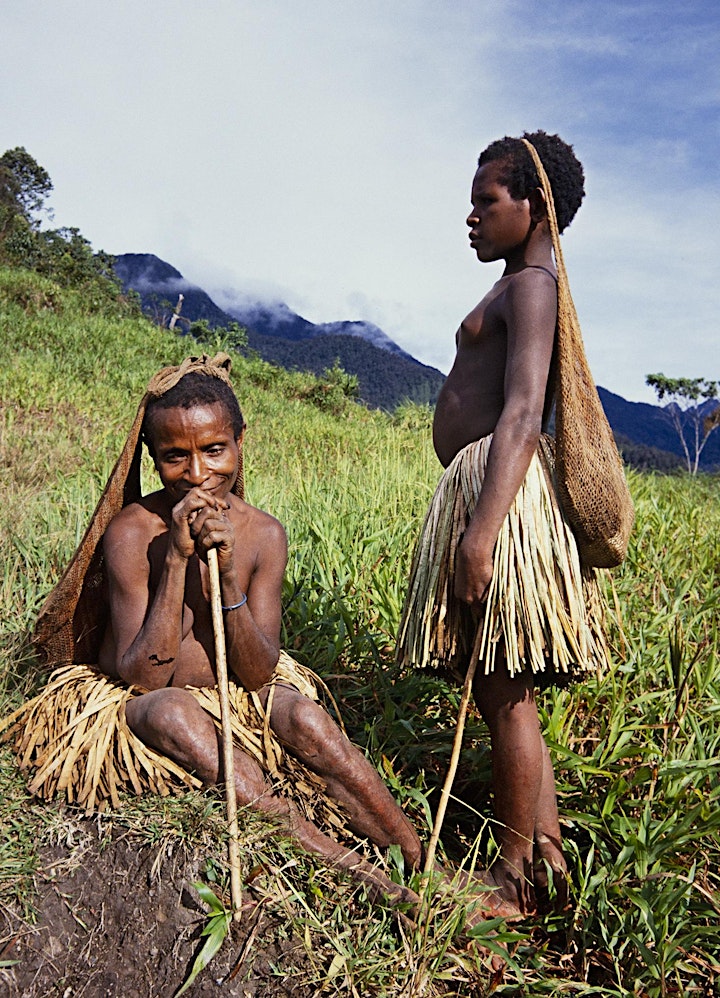 Organiser of Talk - Fiber arts from Papua by Tracing Patterns Foundation
The Oxford Asian Textile Group (OATG) was founded in 1995 by Ruth Barnes, with the specific aim of making the Oxford textile collections better known to specialists and the interested public.
Current Committee:
Chair: Helen Wolfe
Treasurer: Sheila Allen
Membership Secretary: David Richardson
Meetings Secretary: Cecilia Lloyd
Programme Coordinators: Felicitas von Droste zu Hülshoff & Federica Gigante
Journal Editor: Gavin Strachan
Blogger: Sue Richardson
Website Manager (interim): Aimée Payton
Members at large: Julia Nicholson & Clare Pollard
Visit www.oatg.org.uk for more information.
OATG Blog: https://oxfordasiantextilegroup.wordpress.com/
Facebook : https://www.facebook.com/OxfordAsianTextileGroup/