Description
On 21 June 1906 the first suffragette was sent to Holloway Prison, the most infamous jail for women in Europe. In total, around 1300 suffragettes were arrested between 1906 and 1914, with the majority ending up in Holloway. What 'crimes' did they commit, how did they resist prison discipline, and did imprisonment strengthen their cause?
Caitlin Davies is a novelist, non-fiction author and award-winning journalist. Bad Girls: A History of Rebels and Renegades grew out of her longstanding interest in Holloway Prison.
https://www.caitlindavies.co.uk/bad/
---
Part of Echoes of Holloway Prison Exhibition & Events Programme

---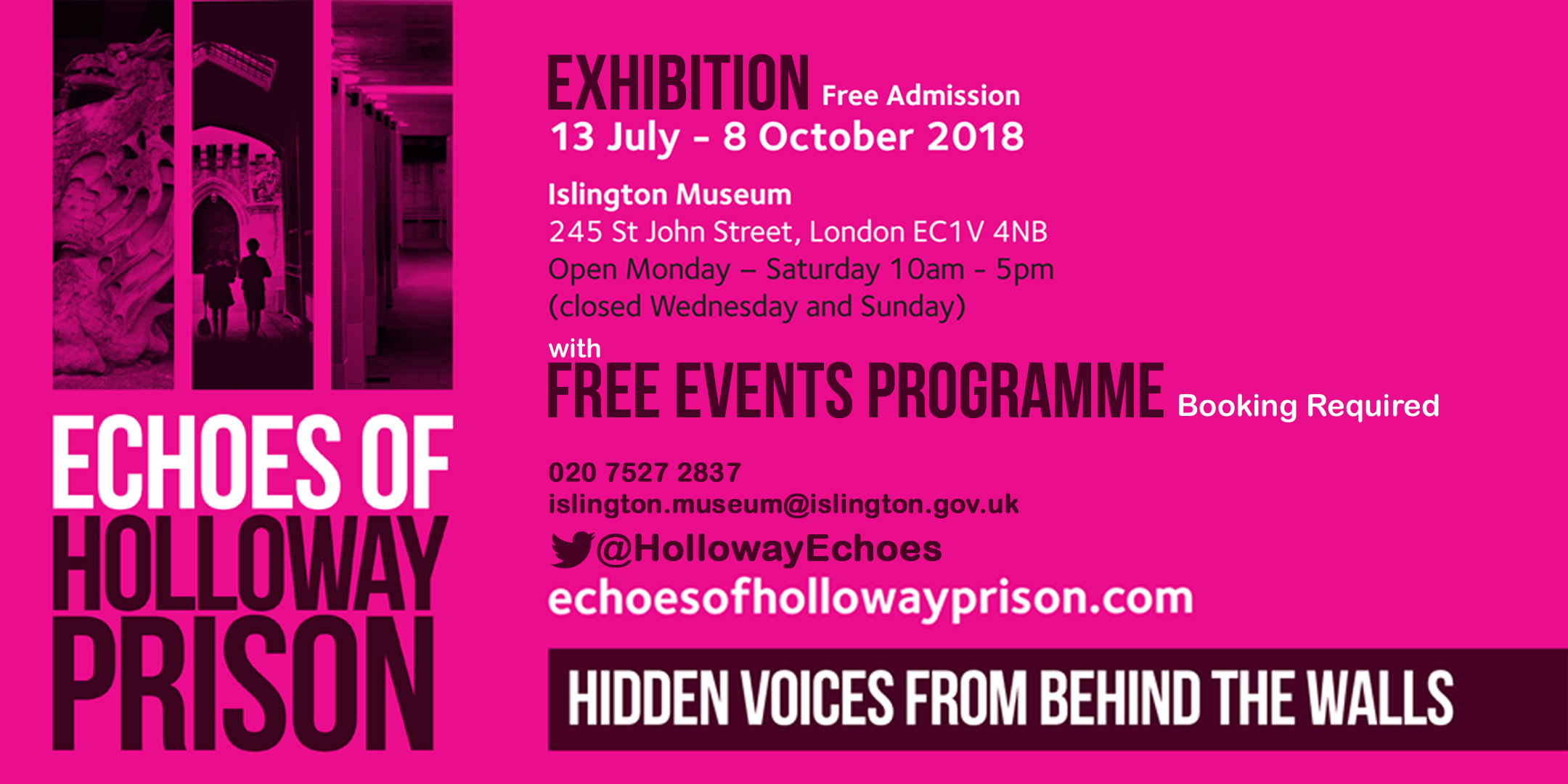 Holloway Prison has been an important landmark in Islington for over 150 years. Until summer 2016 it was the largest women's prison in Britain. Many well-known prisoners have been held at the prison, but there are voices which remain unknown and unrecorded.
This project run by Islington Heritage Services, seeks to capture stories of this highly significant place meaning that, even now it has gone, the voices and echoes of Holloway Prison will remain.