Talk - Joseph De Levis & Company Renaissance Bronze-founders
Description


PMSA FREE TALK
Joseph De Levis & Company: Renaissance Bronze-founders in Verona
by Charles Avery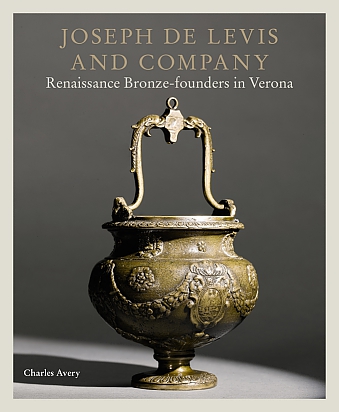 A PMSA talk to celebrate the recent publication of his book, Joseph De Levis & Company by the renowned Renaissance and Baroque sculpture expert, Charles Avery.
The result of half a life-time's hobby, this talk traces the fascinating history and output of this dynasty of Renaissance bronze founders working in Verona, who had the obliging habit of applying their trademark and date to everything that they made.
Martin Gayford summed it up in The Art Newspaper for June as, "… a superbly detailed, comprehensively illustrated, urbanely enthusiastic summary of what we now know: a venture into art-historically unexplored territory".
For anyone interested in Renaissance sculpture - and usable bronzes in particular- it is not to be missed!
The publication, Charles Avery, Joseph De Levis & Company: Renaissance Bronze-founders in Verona, Philip Wilson Publishers, London - New York, 2016, hb, ISBN 978 1 781340 0480, will be on sale at the event at a discounted price of £35.


PMSA Registered Charity No 1064519