TALK (London): 2014 - The Year of POWER

Thursday, January 23, 2014 from 6:15 PM to 8:30 PM (GMT)
Event Details

2014: The Year of POWER!
--Shelley von Strunckel-- 
Date: 23rd January 2014
By popular demand Shelley von Strunckel is back!
Are you anxious about the current upheaval?
Listen as this renowned columnist reveals how to transform your concerns for the knowledge that leads to understanding and power.
What is the Talk about?
Dramatic changes are becoming the norm. The world around us and our personal lives are being been shaken to the core. Old ways of thinking, dealing with finances, business and government aren't working. Yet what's next remains unclear.
It's long been understood that life follows predictable, scientific principles. These ideas are yielding to a force we're only just beginning to understand.
That force is Consciousness.
2014 will make us increasingly aware that what we - humanity - think and do influences others, and not just those nearby or in our immediate environment.
Our thoughts and actions ripple out and reshape the world.
During her talk, Shelley will describe how each of us has the power to shift from being mere observers and take an active role.
Join Shelley for an interactive evening where you will learn about creating your own life, and shaping the future - and your world.
Date:                  Thursday, 23rd January 2014
Time:                  Registration: 6.15pm
                            Talk: 6.30pm until 8.30pm
Venue:               The HUB Westminster, New Zealand House, 80 Haymarket   
                             London SW1Y
                             (http://westminster.the-hub.net/)
Nearest tube:   Piccadilly Circus or Charing Cross 
Contribution:   £20 regular price
About Shelley von Strunckel: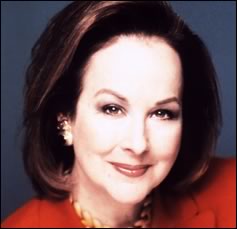 Shelley von Strunckel is unique; highly regarded in that she combines her training and experience in marketing and knowledge of astrology as a writer, columnist and speaker.
She is widely known and respected for columns which appear in the UK in The Sunday Times, Evening Standard, Tatler and Good Housekeeping and in publications worldwide.
She speaks about the cycles reshaping the world around us and our own lives and explains how to deal with them. A frequent lecturer, she appears often, and literally around the world, from Australia, Hong Kong and Dubai to Scotland. Shelley is a profound thinker yet a witty and entertaining presenter. 
The team at ConsciousLab looks forward to once again meeting like minded, forward thinking business leaders for an interactive evening to challenge perspectives.
If you wish to be kept informed of future events, please sign up to our e-newsletter on www.consciouslab.org or send an email to info@consciouslab.org.
The team at ConsciousLab is looking forward to starting the New Year in conscious spirit with you!
To unsubscribe, please send an email to info@consciouslab.org, with 'unsubscribe' as the subject.
Please note that we are unable to offer refunds or transfers less than 7 days before the event.
When & Where

The HUB Westminster, 1st floor New Zealand House
80 Haymarket
SW1Y 4TE London
United Kingdom


Thursday, January 23, 2014 from 6:15 PM to 8:30 PM (GMT)
Add to my calendar
Organizer
Copyright © ConsciousLab was created to facilitate a shift in consciousness in the business world. Its purpose is to challenge the transactional nature of the workplace, setting a new paradigm for business practice, which is more about collaboration, awareness and humanity. ConsciousLab does not prescribe or subscribe to any one school of management thought or belief. It is a platform that is open to all. In fact, we believe that the diversity of thinking will help us to evolve and grow together. ConsciousLab is a social enterprise and a not-for-profit organisation (UK charity no 279403). For more information: http://www.consciouslab.org