TALK (London): Emotional Intelligence: Do you have it or not?

Thursday, September 26, 2013 from 6:15 PM to 8:30 PM (BST)
Event Details

Date: 26th September 2013
TALK: Productivity and Success through Emotional Intelligence: How, What, Why?
Learn to improve your Emotional Intelligence.
Impact the productivity of yourself, your team and your organization through Emotional Intelligence:
Emotional Intelligence (EI) is a combination of self-management and social skills that can transform and optimize individual and team performance. Your effectiveness at work, especially as a leader, and at home as a partner and parent, is dependent on your emotional intelligence. You can learn to develop and leverage your own emotional intelligence to improve your own and your team's productivity.
In this Talk you will learn what Emotional Intelligence is and where it comes from; what makes you more emotionally intelligent … and less so; tools and techniques for improving your EI and helping others to improve, too.
You will see how Emotional Intelligence is measured – and measure yourself.  You will understand the value of Emotional Intelligence for you and the benefits it can bring to you, those close to you and those with whom you work.  You will experience how Emotional Intelligence can help you remain clear about your purpose and help you fulfill that purpose as you grow and evolve.
Date:              Thursday, 26th September 2013
Time:              Registration: 6.15pm
                       Talk: 6.30pm until 8.30pm
Venue:           The HUB Westminster, New Zealand House, 80 Haymarket, London SW1Y (http://westminster.the-hub.net/)
Nearest tube: Piccadilly Circus or Charing Cross 
Contribution: £15 (Please see '2 for 1' offer)
About the speaker: 
Jefferson Cann enjoyed a 20+ year career in the commercial world before becoming an executive performance coach 10 years ago.  Since then, his work has evolved to providing experiential leadership development for individuals, teams and organisations in Europe, India, Kenya and the USA.
Four years ago he co-founded Extraordinary Leadership with Nigel Linacre, and on the basis of their work they co-authored "An Introduction to 3-Dimensional Leadership", the first comprehensive framework developed in the area.  Jefferson believes that you cannot "train" people in leadership – each individual needs to be enabled to develop their own way of leading expressed through the uniqueness of their own being.  As a result, all leadership development begins with understanding leadership of self, and can then build to leadership of others, of groups/teams and of organisations and communities.
After a well deserved summer break, we look forward to once again meeting with like minded, forward thinking business leaders.
With warm wishes,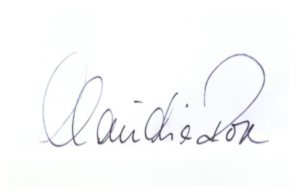 ConsciousLab - Platform to Raise Consciousness in Business 
If you have a friend or colleagues who would like to join our mailing list, please send an email to info@consciouslab.org with "New Member" as the subject.
To unsubscribe, please send an email to info@consciouslab.org, with 'unsubscribe' as the subject.
When & Where

The HUB Westminster, 1st floor New Zealand House
80 Haymarket
SW1Y 4TE London
United Kingdom


Thursday, September 26, 2013 from 6:15 PM to 8:30 PM (BST)
Add to my calendar
Organizer
Copyright © ConsciousLab was created to facilitate a shift in consciousness in the business world. Its purpose is to challenge the transactional nature of the workplace, setting a new paradigm for business practice, which is more about collaboration, awareness and humanity. ConsciousLab does not prescribe or subscribe to any one school of management thought or belief. It is a platform that is open to all. In fact, we believe that the diversity of thinking will help us to evolve and grow together. ConsciousLab is a social enterprise and a not-for-profit organisation (UK charity no 279403). For more information: http://www.consciouslab.org
TALK (London): Emotional Intelligence: Do you have it or not?