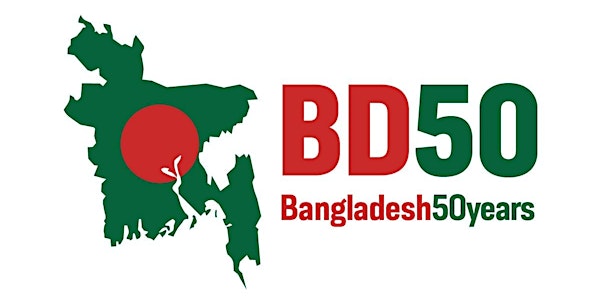 TALK - March 1971: The Impending Disaster and the crossing of the Rubicon
Part of Insight 71 programme. March 1971: The Impending Disaster and the crossing of the Rubicon presented by Brick Lane Circle
About this event
Presentation by M Ahmedullah, Brick Lane Circle
Join us online for a fascinating talk about how the seminal events of 1971 were covered by the British press. The 35 minute presentation will be followed by a Q&A facilitated by Nathan Ritchie, and is a chance to find out more about this key period and the crucial role that the media played. This is part of the Bangladesh@50 celebrations.
Between August 1947 and December 1971, Pakistan was a nation made up of two wings. In the late 1950s, they became known as East and West Pakistan.
March is described by some Bangladeshis as 'freedom month'. It was during this month in 1971 that Pakistan reached a crossroad. Would East Pakistan stay in a reformed country with two wings, or forge its separate destiny?
The final journey of the separation of the two-wings nation and the emergence of Bangladesh started with the brutal crackdown by the Pakistan Army in East Pakistan on the night of 25 March 1971.
Pakistan, as it existed, was neither an option nor a possibility anymore. Destiny had its plan, which compelled the Bengalis of East Pakistan to fight for their freedom.
This presentation is based on a study of British local newspaper coverage of the conflict during March 1971, which includes reports and analysis.
This Insight 71 talk is delivered in partnership with Tower Hamlets Council, Loughborough University's MMPI project (Migrant Memories and the Post-colonial Imagination), Queen Mary University of London - School of English & Drama and Brick Lane Circle.