Sales Have Ended
Registrations are closed
Registration has now ended - please email events@hackneysociety.org if you still wish to register.
Sales Have Ended
Registrations are closed
Registration has now ended - please email events@hackneysociety.org if you still wish to register.
The Board of Trustees of the Hackney Society cordially invites you to the Society's Annual General Meeting preceded by a talk by Anna Birch.
About this event
This hybrid event will take place both online (via Zoom) and in person at Newington Green Meeting House, 39a Newington Green, London, N16 9PR. A prompt 7pm start for the TALK & Q+A, followed at 8pm by the AGM.
Doors to the Meeting House open at 6:30pm and all attendees will be required to wear masks and maintain social distancing. Zoom attendees are encouraged to connect online from 6:45pm to ensure they can hear and see the video presentations ahead of the 7pm start. A link for Zoom attendees will be sent following registration.
Virtual Tour: Mary Wollstonecraft and Newington Green (7pm)
Professor Anna Birch will discuss the legacy then and now of Mary Wollstonecraft (born 27 April 1759, and died 10 September 1797). Wollstonecraft came to Newington Green in 1784 to set up a girls' school, and made connections with the many dissenters in the area. She became Britain's first Feminist and her famous book A Vindication of the Rights of Woman 1792 continues to resonate.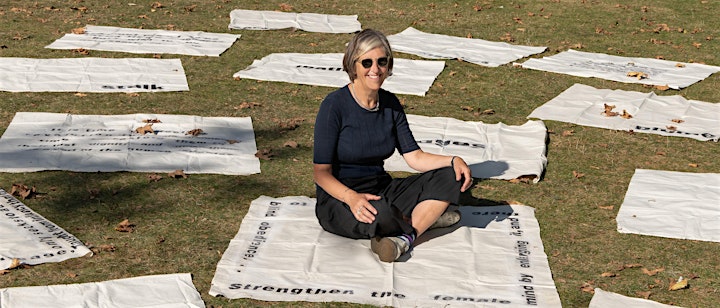 Anna is a theatre director and academic fascinated by the power of feminist performance to produce new ways of thinking. Mary Wollstonecraft lived and worked on Newington Green near where Anna lives inspiring numerous performance and film events worldwide produced by her company Fragments & Monuments
Mary Wollstonecraft and Newington Green: An Anthology edited by Emma Clery
and the forthcoming 'Embodied and En-sited Performance: Reflections on Gender in Cooking Miss Julie / Miss Julie Cooks and March of Women,' in Analysing Gender in Performance (eds) Halferty, P and Leeney, C Palgrave.
You MUST confirm your attendance by Monday 20 September 2021 by registering on this page.
Members and non-members are welcome, but only paid-up members may vote on matters at the AGM. Apologies and enquiries by email please to info@hackneysociety.org.
AGM Agenda (from 8pm)
1. Apologies for Absence
2. Minutes of the previous AGM
3. Receive the Trustees' Annual Report
4. Receive the report of the Independent Financial Examiner for the year 2020/2021
5. Election of Independent Financial Examiner
6. Election of Trustees (if required)
NB Any member wishing to stand as a Trustee should request a nomination form by email from info@hackneysociety.org. Closing date for returned nomination forms is Wednesday 15 September 2021.
Meeting paper and the Society's Memorandum and Articles of Association are available at http://www.hackneysociety.org/page/agm2021
Important information for Members participating in the AGM
Given the hybrid format of the formal AGM, interaction with online members is constrained by the technology. Whilst we intend to take questions and votes via Zoom, the technology may elude you or us at the time. Therefore, we strongly encourage members to read the previous minutes, Annual Report and Finance Report above and raise any questions by email BEFORE the meeting. If you see fit, you may appoint the Chair of the meeting as your proxy to vote on your behalf. If you do so and wish to object to any matter of business, please make it clear in your email to us otherwise we will assume you support all motions and Trustee nominations approved by the current Trustees.
For any questions or to appoint a proxy, please email info@hackneysociety.org before the event.
Organiser of TALK: Mary Wollstonecraft and Newington Green & Hackney Society AGM
Promoting the highest standards in design and protecting Hackney's unique heritage.
The Hackney Society has encouraged positive development of the borough's built and natural environments, through engagement with a broad cross-section of local people and experts. We encourage exemplary new design, regeneration and conservation of our rich heritage through Spaces (our newsletter), our publications, walks, talks, meetings, website and social media.
In light of COVID-19, the Hackney Society has reduced our events programme. A number of online events are planned for the end of 2020 and early in the new year. See below for more info.
Event will take place on YouTube. If you register we'll send you a link a couple of days before the event. You will be able to ask questions on the night by typing them into the YouTube chat box. If you would prefer to connect another way, get in touch well in advance and we'll see what we can do.