Refund policy
Contact the organiser to request a refund.
Eventbrite's fee is nonrefundable.
UPDATE: Talks on Derek Lloyd and Chingford Golf Club
About this event
UPDATE: We now have two talks to bring you on 21st July.
After the tea break we will have a further filmed interview about Chingford Golf Club.
First talk
Boxer Derek Lloyd (1936-2011), called "the Punching Postman," was Britain's amateur flyweight champion in 1955. Moving to the pro ranks in 1958, he finished with a record of 18 wins (10 by knockout), 4 losses (2 KO's) and two draws. His last fight was a tough loss for the European flyweight title in 1961. Lloyd was active as a boxing coach past the age of 70.
Derek Lloyd had joined Waltham Forest Amateur Boxing Club, formerly based at the Territorial Drill Hall in Chingford, in the 1940s. Derek, known as 'Del', went on to represent the army and was crowned ABA flyweight champion in 1955 at Wembley Arena.
The talk will also include some history on Waltham Forest Amateur Boxing Club.
Scroll down on this link for information about our speaker, Ian Cuddy.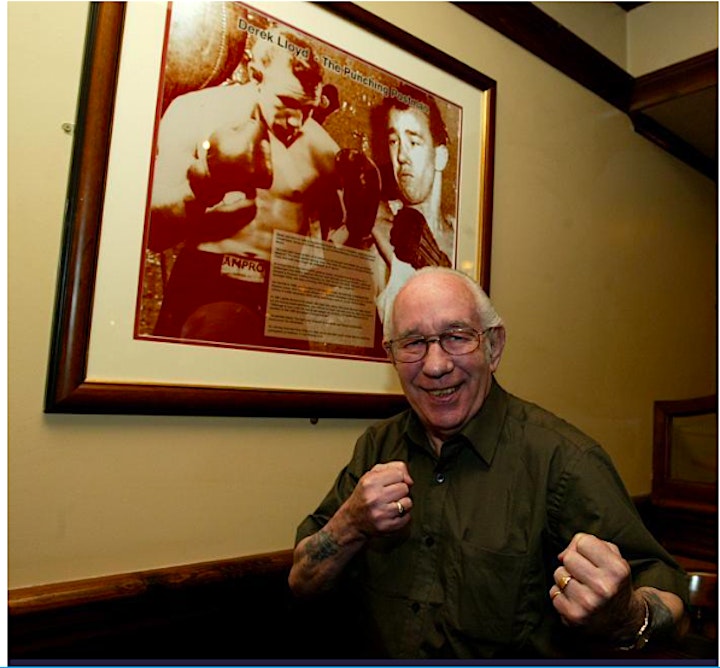 After our refreshment break there will be a talk about The History of Chingford Golf Club
Introduced by Gary Stone
Chingford Golf Club was formed in 1923 by a group of local tradesmen who could only join the existing private club as "artisans". The first meeting place for CGC members was the Coronet Café. This was on the first floor on 1 Forest Avenue, opposite the course. During its 99 year history the club have only had 10 Presidents, 11 Secretaries and 93 Captains including the present incumbents.
Includes a filmed interview with Bryan Sinden who joined the club in 1974 served on committee from 1977, Captain 1989, Secretary 1990-2009, Treasurer from 2009-2020, President 2015-2019, Trustee and once again Secretary from 2020.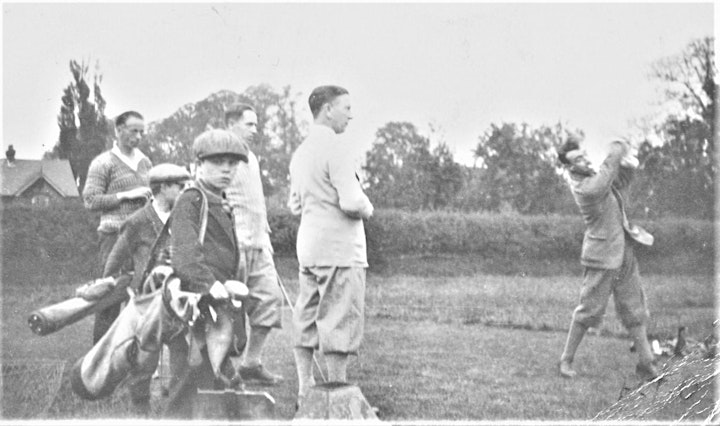 This will be a hybrid talk ie taking place with both a real life audience and virtually via Zoom. This booking page is just for attendance virtually via Zoom. If you would like to attend in person please go to our website for details of the venue.
This and all future talks hosted by Chingford Historical Society will incur a £3 charge for non-members. Annual membership is just £10 per person or £15 for two at the same address and the membership year is from January to January https://www.chingfordhistory.org.uk/membership.html
Talks September to December 2022
Thursday 15th September at 7.30pm - Sam Johnson on The Match Girls' Strike
Thursday 20th October at 7.30pm - Peter Haseldine on Ilford Hospital Chapel
Thursday 17th November at 7.30pm - Julian Whybra on The Kingdom of the EaSt SEaXe
Thursday 8th December at 7.30pm - A Selection of Acorn Films from the archives
Existing members will be emailed about how to get a free ticket for all our talks. If you are a member and don't receive details of how to get your free ticket please use the 'contact the organiser' button on this page and we will get back to you.
Chingford Historical Society is a registered charity (Charity number: 281623) and all proceeds from the sale of tickets minus Eventbrite fees will go direct to the charity.
Many of our online talks on different aspects of Chingford's history given since Spring 2020 can be viewed on our YouTube channel.
Please 'Follow' Chingford Historical Society on Eventbrite to be notified when ticket sales start for future talks.
You can also find us on Facebook, Twitter and Instagram
Find out details of the new North Chingford Heritage Trail on our website