Talk about Japanese ornamental textiles by Luz van Overbeeke
About this event
Experience has shown that Japanese ornamental textiles have the ability to bridge multiple taste barriers. A good, well made Japanese embroidery can have that X-factor that makes us pause.
"My story began in 2012 at the Ashmolean museum, with the Exhibition Threads of Silk and Gold. I completely fell in love with this Art form and have worked with these textiles ever since. Today, I am a specialised dealer, privileged enough to give talks and to share my passion. In this lecture I will try to explain the reasons for the X -factor by illuminating some of the more memorable textiles I have found over the years."
Luz van Overbeeke studied Arts and Antiques in Brussels and graduated with a final paper on Japanese embroideries in December 2013. In the years after she worked on building up a collection and tried to learn as much as she could along the way. In March of 2018 Luz opened Gallery Talking Pieces. The gallery is specialised exclusively in Ornamental Textiles of the Meiji era such as embroideries, Yuzen cut-velvets and Oshi-e.
This event is free for OATG members.
Non-members are kindly asked to make a donation (£3 suggestion) via the OATG PayPal account (please get in touch, if this does not work for you). Without donating you will not receive the link to join the event. Registration for non-members opens the 1st of November.
The Zoom- link for the event will be sent to registered attendees ca. 48 hours before the event.
The talk will be followed by a discussion, you are welcome to post your questions in the chat during and after the talk.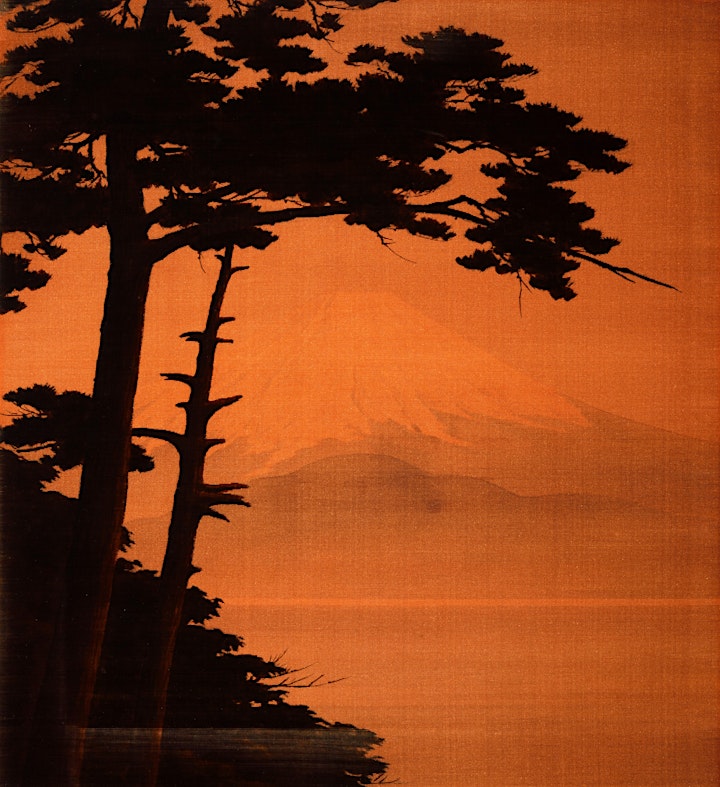 Organiser of Talk on Japanese ornamental textiles through a dealers eyes
The Oxford Asian Textile Group (OATG) was founded in 1995 by Ruth Barnes, with the specific aim of making the Oxford textile collections better known to specialists and the interested public.
Current Committee:
Chair: Helen Wolfe
Treasurer: Sheila Allen
Membership Secretary: David Richardson
Meetings Secretary: Cecilia Lloyd
Programme Coordinators: Felicitas von Droste zu Hülshoff & Federica Gigante
Journal Editor: Gavin Strachan
Blogger: Sue Richardson
Website Manager (interim): Aimée Payton
Members at large: Julia Nicholson & Clare Pollard
Visit www.oatg.org.uk for more information.
OATG Blog: https://oxfordasiantextilegroup.wordpress.com/
Facebook : https://www.facebook.com/OxfordAsianTextileGroup/