Join in with a panel discussion about 'Regulated Exhibition' with; Environment Agency, BACKLIT, Academics and local groups.
About this event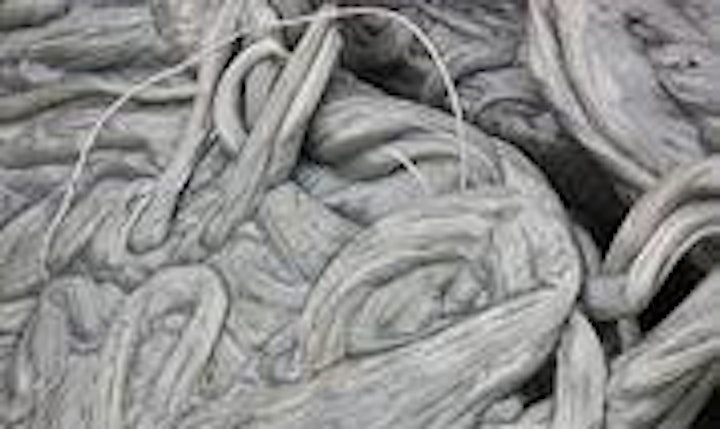 We're holding a 'Walk and Talk' experience where you can join one or the other, or both (book separately) . Walk 1-3pm/ Talk 3-4pm.
Regulated Exhibition: Friday 1 October – Sunday 5 December 2021
Throughout the exhibition, we will be inviting visitors to donate plastic, which will later be broken down and sculpted into a plastic human equivalent to the annual amount of per capita plastic waste in the UK: 98.66kg. On Friday 30 October we are asking a member of the public weighing 98.66kg to take part in a live 'body cast'. On 20 November, the moulding of the human cast, using all the suitable plastic donated throughout the exhibition, will take place. Get more information about 'Regulated Exhibition and find out about other accompanying workshops and activities by visiting the BACKLIT What's on page.
Talk: Saturday 27 November, 3-4pm
This experience will enable you to see the final human sculpture and join in with a panel discussion with the Environment Agency, BACKLIT, Academics and local groups.
Booking essential on Eventbrite, limited spaces (max 30), FREE
Please arrive 15 minutes before the event to sign in and enable the event to start on time.
Walk 1-3pm
Before the Talk, you can join a 'Walk' through the gallery (must be booked separately, link below). This experience will enable you to see the plastic human sculpture and have a behind the scenes insight into the making of the exhibition with artist Joshua Sofaer and Matthew Chesney (BACKLIT Director).
Organiser of Talk: Panel discussion with Environment Agency, BACKLIT, Academics & groups
BACKLIT is a three-storey independent art gallery and studios located in the heart of Nottingham, UK. The contemporary studios are artist-led, whilst its three galleries host a dynamic public programme of (inter)national artists, original commissions, live talks, workshops and screenings throughout the year. BACKLIT supports a diverse range of people and groups, from local community and heritage engaged projects to individually developing creatives. We provide support for early-career graduates, working closely with universities and national organisations, emerging artists, creatives, makers and national touring practitioners. We also maintain exciting partnerships and opportunities with galleries across the region and beyond.
For more information visit www.backlit.org.uk