Description
A Talk on the visual practices used by photographers and charity organisations to engage communities to contemporary social issues. What are the existing approaches, successes and limitations? And how community engagement can be further strengthened through photography and visual media?
A panel composed of leading charity organisations and photographers who have made participation and collaboration inherent to their practice will discuss their current participatory projects and will explore future possibilities.
Andy Fearn, Director & co-founder of ProtectionApproaches.org, runs the Outreah and Learning programme working with schools, young people, marginalised communities, decision shapers in media and culture, and the wider UK public seeking to increase understanding of the processes that lead to prejudice and Identity based violence.
Becky Warnock, is a London based visual artist and activist, whose work engages with the politics of representation and questions of identity and her practice is rooted in participation and community engagement.
Grace Gelder, is a freelance photographer and educator and who has exhibited and published in the UK and abroad. Her practice explores inter-personal relationships, dynamics and the intersection of photography and other disciplines and regularly designs and leads course for galleries, museums and universities.
Ingrid Guyon, is a photographer, filmmaker and participatory visual media practitioner passionate advocate of a better world through community engagement and self-representation. In 2009, she established Fotosynthesis, a social enterprise that specialises in participatory photography.
Tom Elkins, Chief Executive Officer, PhotoVoice.org, has worked for a number of voluntary sector organisations, focussing on issues relating to equality, disability, and empowering individuals and communities to campaign for better services and policies.
Kallina Brailsford, Chair, founder of HumanCamera.org and a PHD candidate in Participatory Photography and young people
Thanks to the generous support of Stanhope: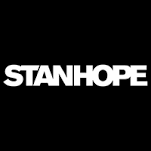 Photo: Copyright Protection Approaches