Walking artist Alison Lloyd discusses her practice in collaboration with Glassball Studio & those who contoured the boundary with us.
About this event
Thanks to funding from the National Lottery Heritage Fund, Arts Council England and Peak District National Park Authority, artists from Glassball Studio are delivering GUIDEline, a project exploring the legacy of the formation of the first National Park in the UK. The project is focused on the northwest boundary, exploring what it means to us today to live, work and visit along a mark made on a map 70 years ago.
During this talk, walking artist Alison Lloyd will share her practice and her work in collaboration with ourselves at Glassball Studio, as part of our GUIDEline project (www.guideline.org.uk). We encourage all those who contoured the boundary with us, to take part and to share their experiences and thoughts post walk, in a very informal seminar after Alison's talk. We are also interested to hear from others about their own wanderings along the Peak Park boundary.
The event is open to everyone who is interested to hear about Alison's working processes and our collaborative practice through the GUIDEline project. No previous attendance on our walks required to take part. We look forward to you joining us.
Alison Lloyds' practice involves walking alone, for considerable distances, keeping off the paths, striding and 'contouring' through moorland and mountainous areas. She composes photographs of herself with the paraphernalia of hill walking; map, compass, rucksack and vacuum flask. These tools of walking are often captured around the margins of her photographs. Lloyd emphasises this solitary pursuit by using a cable release or timer to take the photographs of herself walking, or as she likes to name it, contouring. The walking usually centres around stopping off points that she has navigated to with a compass and map. This might be amongst moorland grasses, crouching within a peat hag or following the stream in one of the narrow cloughs in the Dark Peak, Derbyshire.
Alison Lloyd's practice also includes curating and commissioning exhibitions, catalogues and projects with individuals such as Stephen Willats, Marina Abramović and Sarah Staton's Supastore presented early works by Jeremy Deller, Mathew Higgs and Jessica Voorsanger within a freelance and institutional context.
Recent projects include: the #MeadowBehindBars for The_Edgeworker on instagram, Walking and Resistance exploring the vegetation and peat gullies in the Peak District, Artist + Academic: collaborative practices; Mansions of the Future, Summer School presentation; Instagram Takeover Meadow Behind Bars; Survival Skills for Peak Art, London; Southend (1982), Salon de Normandy, Paris and Runner Beans (1982) installed at The Attic, Nottingham. These projects were generously supported by TG Gallery, Nottingham, Community Paris, Paris, Version Magazine with Robert Wun, the Edgework, London Peak, London, Travelling Gallery, Edinburgh, Ollie Tirre curator of The Attic, and Arts Council England.
Main image: Glassball Studio
Image below: Alison Lloyd & Rowan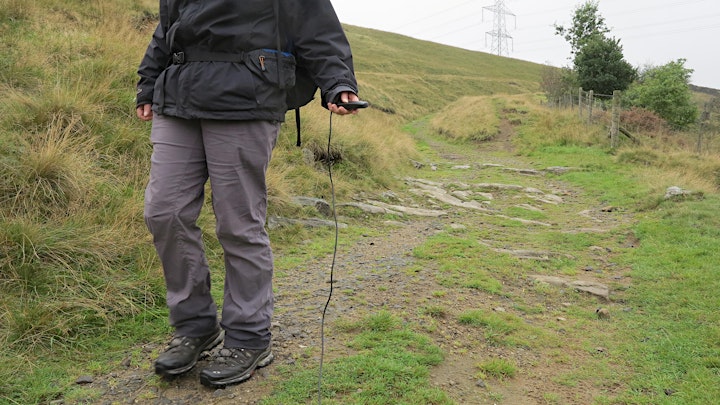 Organiser of Talk & seminar with artist Alison Lloyd