TALK: The Business of Being Conscious

Thursday, June 13, 2013 from 6:00 PM to 8:30 PM (BST)
Event Details

Date: 13th June 2013
TALK: The Business of Being Conscious
Lead in business: Take out the Mystery of Being Conscious
In the complex and turbulent world of business today, widespread empathy is no longer a 'soft' skill; collaboration is no longer just 'nice to have' for 'high performing teams'. These abilities are now the front line for any organisation needing to understand what their rapidly evolving customers really want and to help their staff operate in the 'matrix'. The unifying factor for these skills is the ability for people to lift their consciousness, to know how they really are and how others are relating to them. This practice of being conscious is more learnable than many imagine. It can lift managers, leaders and the rest of us out of that feeling that we are in over our heads.
Attending this talk, you will gain the skills of becoming conscious, shifting attitude and show its relationship to many of the needs in today's volatile business world. You will experience a simple tool that you will be able to replicate for yourself with practice and teach others in your teams or organisation.
We will take the mystery out of being conscious. 
Date: Thursday, 13th June 2013
Time: Networking from 6.00pm, - start 6.30pm until 8.30pm
Venue: Alexander Associates Group, 117 Piccadilly, Mayfair, London W1J 7JS
Nearest tube: Green Park or Hyde Park Corner
Cost: Nil (limited spaces)
RSVP: 10th June 2013 http://jsassienietalk13june.eventbrite.com
Next talk: 4th July 2013

About Jane Sassienie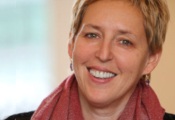 Bridge Management Training specialises in transforming leadership, transforming teams and supporting organisations through strategic change.
Jane is the Global Capability Director for Bridge; with more than 20 years of working in the field, Jane loves and has extensive experience in developing transformational programmes. Over her time with Bridge she has led projects in retail, FMCG, professional Services and the hospitality industry among others. Notably she leads a 10 year global relationship with Tesco and others including Pepsi, IHG, Cadbury and Mckinsey.
She is also a major thought leader and contributor to the development of programmes and approaches. Jane collaborated on the recent CIPD paper on Next Generation HR and also writes columns and blogs for the CIPD website and client online learning sites. Jane draws from her relentless interest in the human condition and especially in how we relate in organisational contexts. Currently Jane is writing about the need for a reversal in style in organisational leadership, how small acts of courage are more absent and more vital than big ones right now in business and about how to ensure that courageous conversations happen in a matrix world.
About Conscious Lab™
ConsciousLab™ is an inspirational platform dedicated to thought leaders and executives, who purposely challenge the norm, are visionary and curious to explore new paradigms in management and transformational thinking.
Subhash Thaker (co-host) and myself are once more looking forward to meeting like-minded, forward thinking business leaders who are passionate to create further awareness for 'leadership beyond mental barriers' – is it a myth or indeed a reality?
With warm wishes,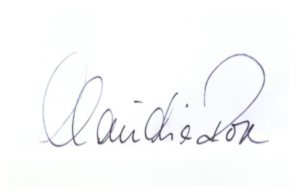 P.S. To unsubscribe, please send an email to claudia@consciouslab.org, with 'unsubscribe' as the subject.
If you wish to take friends or colleagues to ConsciousLab™ monthly talks, please note that you need to register each attendee.
When & Where

Alexander Associates Group
117 Piccadilly
Mayfair, London W1J 7JS



Thursday, June 13, 2013 from 6:00 PM to 8:30 PM (BST)
Add to my calendar
Organizer
Copyright © ConsciousLab was created to facilitate a shift in consciousness in the business world. Its purpose is to challenge the transactional nature of the workplace, setting a new paradigm for business practice, which is more about collaboration, awareness and humanity. ConsciousLab does not prescribe or subscribe to any one school of management thought or belief. It is a platform that is open to all. In fact, we believe that the diversity of thinking will help us to evolve and grow together. ConsciousLab is a social enterprise and a not-for-profit organisation (UK charity no 279403). For more information: http://www.consciouslab.org